All products featured are independently chosen by us. However, SoundGuys may receive a commission on orders placed through its retail links. See our ethics statement.
Apple refreshes the AirPods Pro 2 with USB-C and new software features
Other than USB-C case and some new software features, the hardware of the AirPods Pro 2 remains the same.
TL;DR
Apple has refreshed the AirPods Pro 2 with a new USB-C case, replacing the Lightning port.
Apple has also announced new software features like Conversation Awareness, better auto-device switching, and more.
Apple made its big move from Lightning to USB-C today with the launch of the iPhone 15 series. The company also took the stage opportunity to introduce the new Apple AirPods Pro 2 with a USB-C port instead of the usual Lightning port on the case.
The new Apple AirPods Pro 2 are pretty much the same earbuds as before but with a new case. The charging port present on the case is now USB-C instead of Lightning, complementing the iPhone 15 series and inadvertently taking a step towards better compatibility with Android flagships, too. You could use the AirPods with Android phones before too, but now you can charge everything with the same USB-C cable. However, if you are an Android user, there are better earbuds around.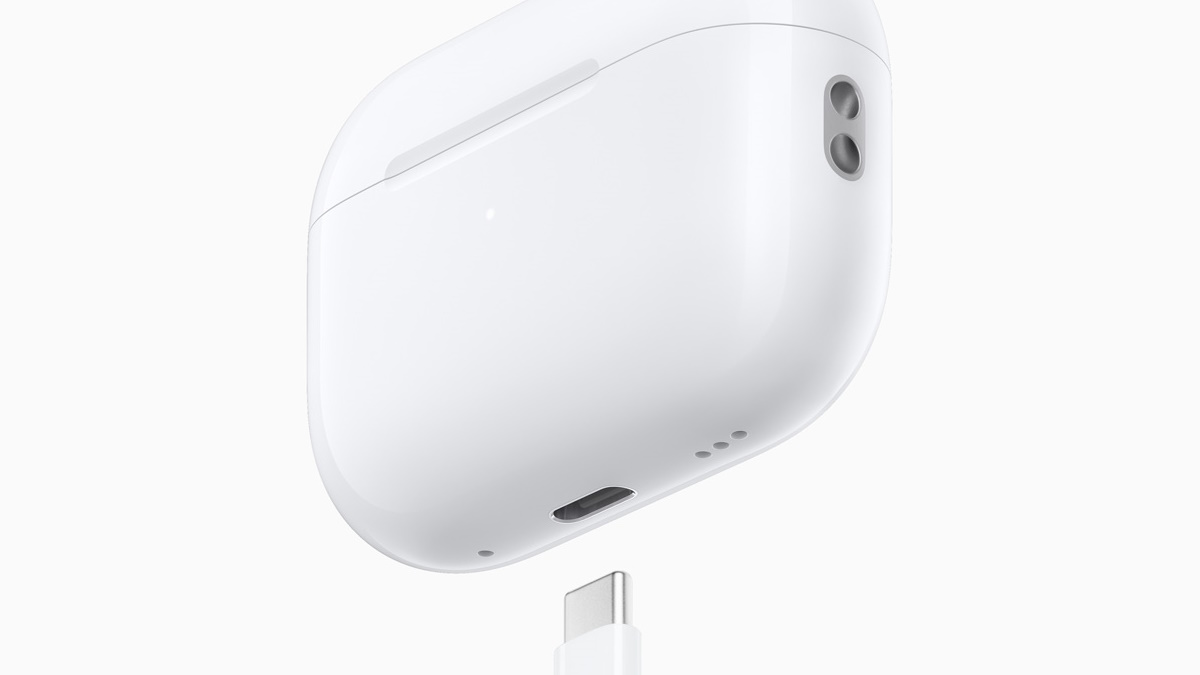 Beyond USB-C, you get an expanded range of ear tip sizes for an even better fit. There is also improved dust resistance, now going to IP54.
Apple has added some software features with iOS 17 to pad up the feature list, but these will reach the older AirPods Pro 2, too. There is a new Adaptive Audio listening mode, which dynamically blends Transparency mode and ANC. A new "Conversation Awareness" feature will lower the volume of the content being played when the user begins speaking to someone nearby. It will also enhance the voice in front and reduce background noise.
There is also a Personalized Volume feature that will use machine learning to understand environmental conditions and volume selections over time. There are also Mute and Unmute controls on the earbuds themselves and an improved automatic switching function across the Apple ecosystem.
The AirPods 3 and the AirPods Max have not yet been updated to USB-C. They continue to use the Lightning port. We expect them to switchover some sometime next year. Apple also has not announced an AirPods 4 yet.
Pricing and Availability
The new AirPods Pro 2 with USB-C will cost you $249. You can purchase them starting September 22, 2023, from Apple.com and Apple Stores. And as always, you can get personalized engravings done if you order from Apple.com.