All products featured are independently chosen by us. However, SoundGuys may receive a commission on orders placed through its retail links. See our ethics statement.
AKG N60NC on-ears pack a 30 hour battery life
The AKG N60NC on-ears could be your new travel headphones with ANC and a 30 hour battery life.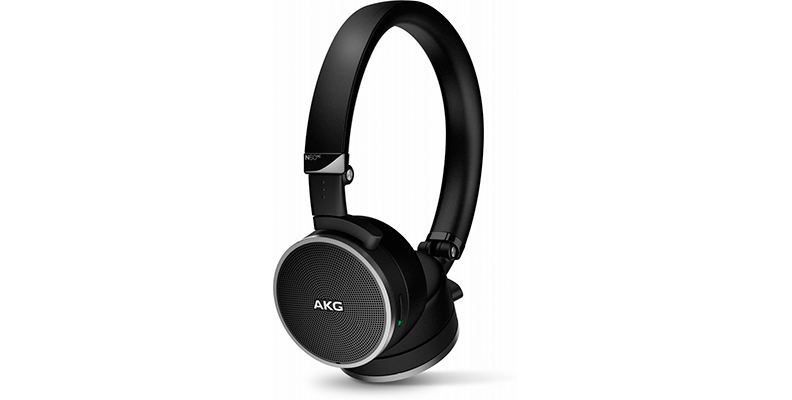 AKG has been making both professional and consumer products for a while, though we haven't really seen much from them besides the premium AKG N90Q over-ears they released last year. Now they're back with a new pair of Active Noise Canceling headphones called the AKG N60NC. Sure they look nice, and yeah they have ANC, but the most impressive feature is without a doubt the 30 hour battery life.
As is the case with many ANC headphones, these weren't designed for home or studio use. Of course you can still use them in those places if you want to, but they're meant for people on the go. For commuters and travelers who don't necessarily want to hear the low hum of a plane or the babble of a large crowd. With that in mind, AKG made these super lightweight for portability and also fairly stylish. They have a leather headband that fits comfortably on the head along with a sleek design that wouldn't look out of place on the head of a business person or a skater. They're definitely not the flashiest of headphones but that subtlety makes them all the more appealing. The N60NCs only weigh about 150 grams thanks to their aluminum construction and memory foam ear pads. Of course, they wouldn't be portable if there wasn't some way to make them easy to carry when you're not wearing them. Besides coming with their own carrying pouch, you can also fold these at the hinges to give them a smaller footprint.
And then there's that battery life. These can be used with a 3.5mm audio cable for those times when the battery dies on you (without ANC of course), but AKG is betting that won't happen too often. For some perspective 30 hours is enough juice to fly non-stop from New York to China, and back again. Whether you take long trips that won't put you in arms reach of an outlet or you're just forgetful when it comes to charging your devices, these headphones can last you. Along with the carrying pouch you'll also get the flight adapter just in case your flight doesn't have a standard 3.5mm input.
Of course, we still have to put these through testing to see if any of AKGs claims hold true (look for a review soon), but if they are as good as they sound then there might be a new king of the travel headphones on the market, sorry Bose. If you can't wait for our review and want to pick one up for yourself they're available now in black for $249.