All products featured are independently chosen by us. However, SoundGuys may receive a commission on orders placed through its retail links. See our ethics statement.
AirPods won't connect to iPhone? Here's how to fix this issue
Lost the beat? Reconnect your AirPods to your iPhone with ease.
We've all been there: you're ready to dive into your favorite playlist or take that important call, and suddenly, your AirPods won't cooperate. If your AirPods won't connect to your iPhone, don't fret. We'll walk you through troubleshooting steps to resolve the connection issue between your AirPods and iPhone.
How to fix AirPods not connecting to iPhone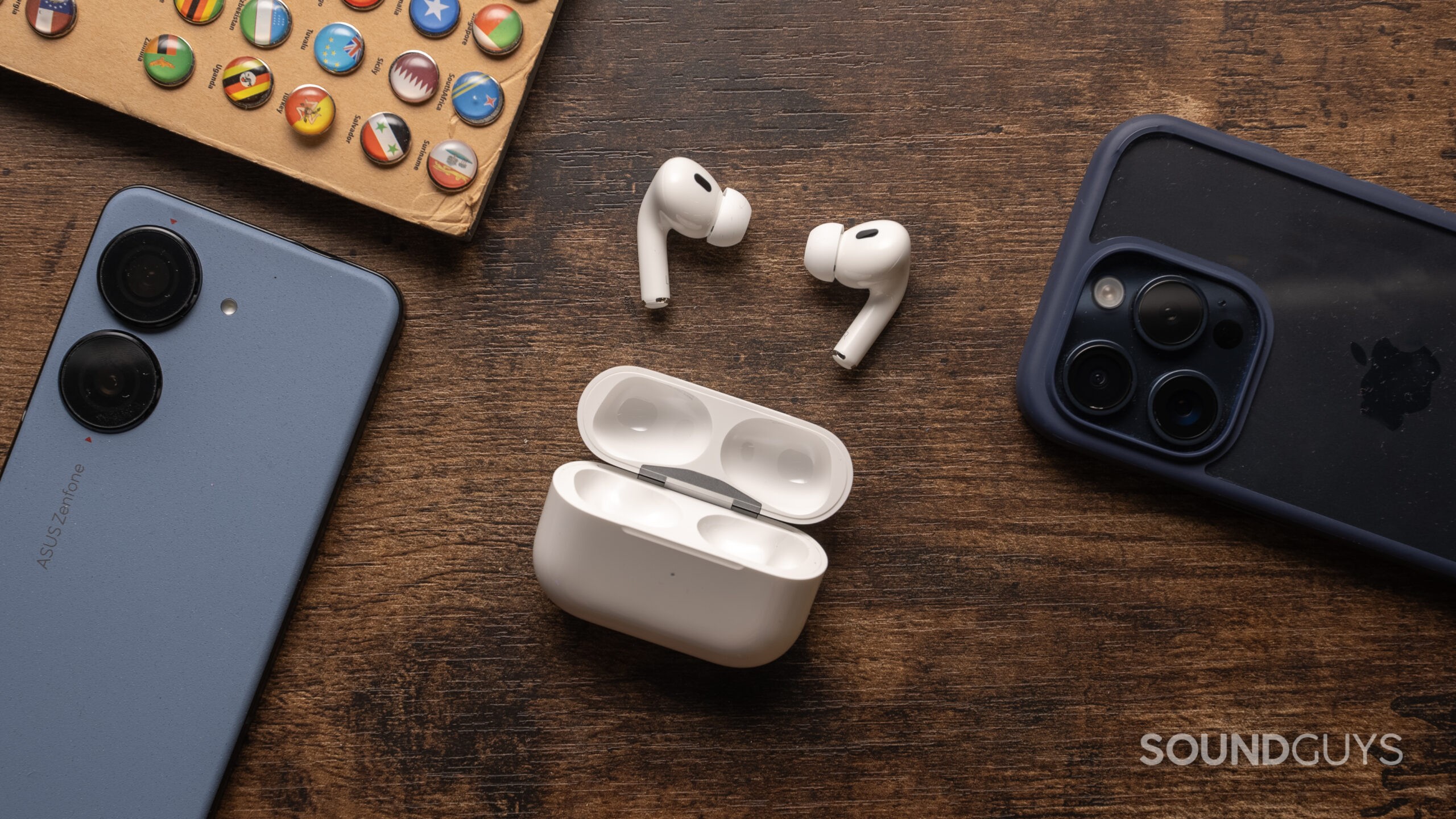 AirPods Pro (2nd generation) look basically the same as the last generation.
It can be frustrating when your AirPods won't connect to iPhone. However, with a few simple troubleshooting steps, you can resolve this issue.
Check your Bluetooth connection
Your iPhone or AirPods may have paired with another device. When this happens, it usually seems like your AirPods suddenly stop working. On your iPhone, go to Settings > Bluetooth to verify the connection status. Unpair any other devices it's connected to and then pair the AirPods.
Check battery levels
Before diving into more technical solutions, ensure that both your AirPods and the charging case have sufficient battery life. A low battery can sometimes be the culprit. Put both AirPods in the charging case and ensure they are charging.
Here's what the colors on the case's light indicator represent when your AirPods are in the case:
Green: Fully charged.
Amber: Airpods are not fully charged and are now charging.
Reset your AirPods
Follow these steps to reset your AirPods:
Put your AirPods in their charging case and close the lid.
Wait for about 15 seconds, then open the lid.
On your iPhone, navigate to Settings > Bluetooth and tap on the "i" icon next to your AirPods.
Select Forget This Device and confirm.
Hold the setup button on the back of the AirPods case until the status light flashes white, indicating that your AirPods are in pairing mode.
Reconnect your AirPods to your iPhone.
Restart your iPhone
Sometimes, restarting your iPhone can help refresh the connection between your devices.
Restart your iPhone by following these steps:
Hold the power button on your iPhone
Swipe to turn it off
Turn it back on.
Update iOS
Outdated software can sometimes cause connectivity issues. Ensure your iPhone is running the latest version of iOS by going to Settings > General > Software Update.
Seek professional help
If none of the above solutions work, contact Apple Support or visit an Apple Store for professional assistance.