All products featured are independently chosen by us. However, SoundGuys may receive a commission on orders placed through its retail links. See our ethics statement.
The bottom line
Everything about the aiFi speaker sounds great and we were really impressed with them, but it's hard to recommend at $299 per speaker.
Everything about the aiFi speaker sounds great and we were really impressed with them, but it's hard to recommend at $299 per speaker.
What we like
Connectivity
Good sound
Rating Metric
Sound Quality
8.5
Bass
8.0
Midrange
9.0
Highs
8.5
Durability / Build Quality
8.0
Value
7.0
Design
8.5
Portability
8.5
Battery Life
8.5
Back in 2015, the aiFi stackable speakers were an Indiegogo campaign with dreams of bringing their product to market. Then at CES 2017, they received an award for innovation. There's strength in numbers, and these speakers are the perfect example of that. Joshua Vergara got a chance to put them through our review process, so how do they stack up?
Build & Design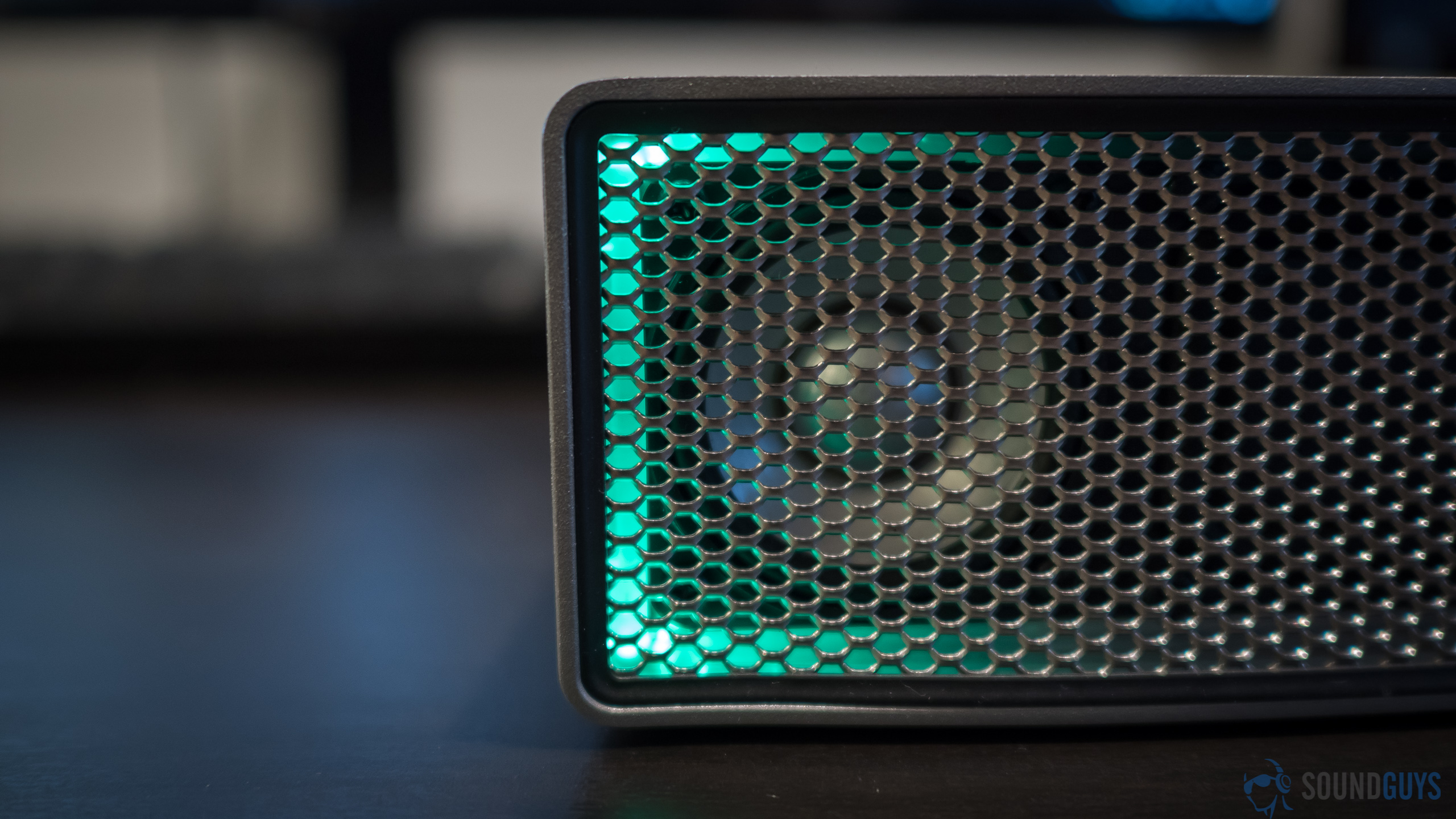 The speakers have an industrial design with an all metal housing but there are clear aspects of the build that give away their stacking ability. On the bottom you'll find small rubber stands that perfectly fit into the indentations on the top of the speaker. But these speakers do more than just stand on top of each other, you can also connect them side to side. To do that you'll need an aiFi coin that magnetically attaches the speakers and you'll find indents for this coin on either end of the speaker as well.
The mesh grille on the front does have a slight give (probably to receive the weight of any speakers stacked on top of it), but overall the aiFi speaker feels fairly durable. That said, they weren't designed to be waterproof so keep them away from any liquids as you might end up destroying the speaker. Around the back you'll get an input for the charging cable, a spot to put the aiFi coin for safe keeping, a 3.5mm input, and also touch sensitive controls.
On the front there's another feature that make these a little more interesting than your average speaker: LED lights. Just beneath the grille there's an LED strip that lines the entire front of the speaker.
Connection
The aiFi speakers have a solid build, but it's in the connection category that they stand out. By stacking these on top of each other or side by side, you can wirelessly daisy chain them to numerous other speakers and with each additional speaker, the volume gets a little louder. They use aiFi's WaveDot Communication Technology which let them pair quickly to each other when lined up the right way. The audio is then adjusted automatically the fit the soundstage and the orientation of your particular setup. Pretty cool.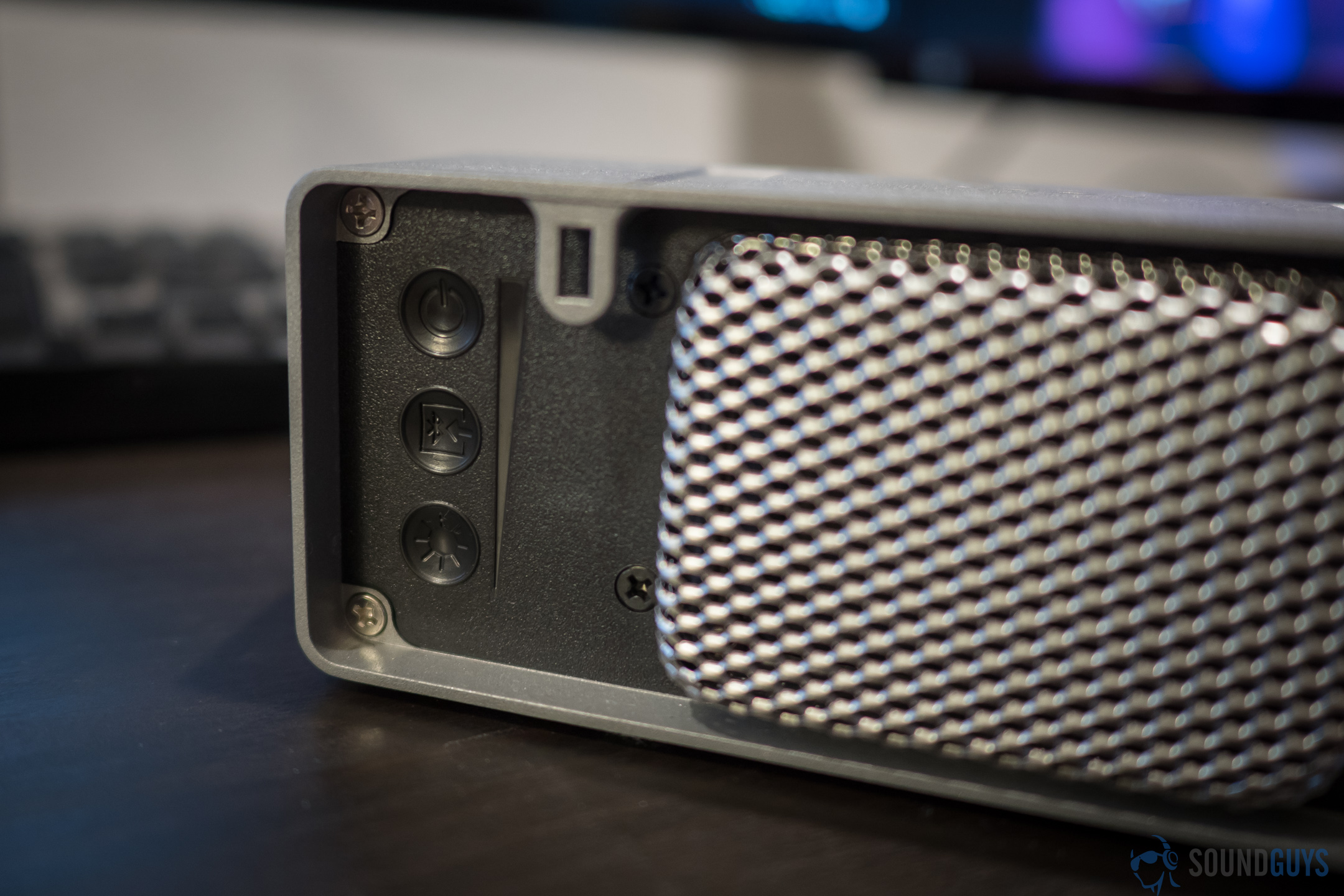 The touch sensitive controls on the back of the device let you turn the speaker on or off, initiate bluetooth pairing mode, and also change the color of the LED lights. If you don't feel like getting up to the change the color constantly you can also do this by using a handy app available on both Android and iOS. You can also adjust the volume by sliding your fingers up or down the three buttons.
Battery Life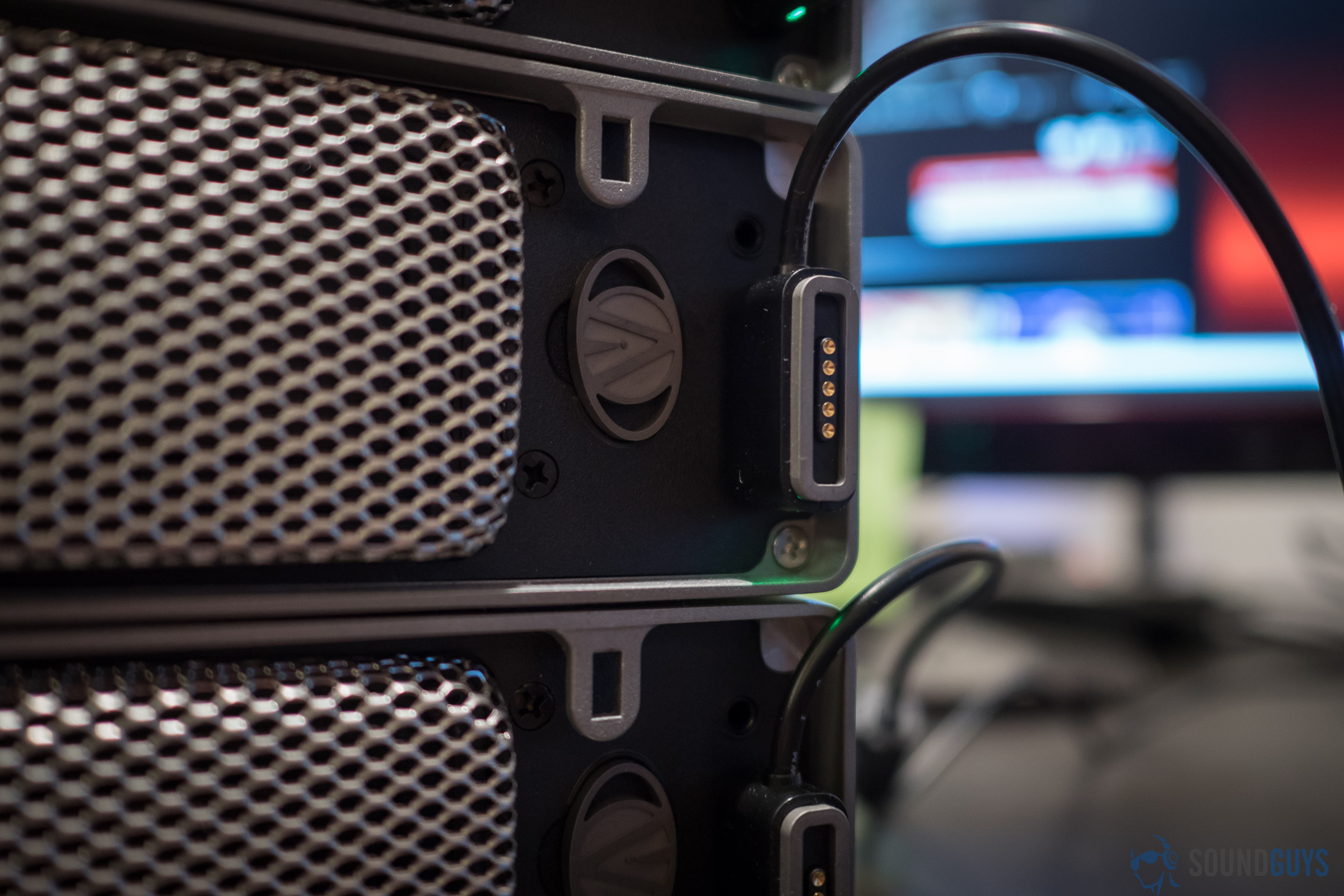 The only aspect of the speakers we weren't huge fans of was the charging situation. Each speaker has it's own cable and fairly large power brick, so if you have a 3-speaker setup as shown in the video you're going to have a cable management issue to solve. Battery life is spec'd anywhere from 8 to 12 hours, but in our testing we got closer to 8 hours while connected via Bluetooth.
Sound Quality
By itself the A1-1 has decent lows, but still misses that certain "umpf" that you might expect from your average hip-hop or EDM song.
Most genre's of music come out beautifully in the mids, and even podcasts or spoken word tracks have clear and present vocals. Whether you're listening to your favorite podcast or singing along to a song the mids shouldn't disappoint.
Highs actually sound pretty great and even at higher volumes you won't get any distortion in your music. As far as volume goes, a single speaker was able to provide enough output for decent use outdoors.
Conclusion
Everything about the aiFi speaker sounds great and we were really impressed with them, but there is a huge asterisk you should be aware: the price. Each speaker will cost you $299 making it's smaller form factor and sound stage more expensive than comparable speakers like the UE Megaboom which can also pair to to other speakers. Users that want to replicate a decent 3-speaker setup for the best sound possible would have to pay close to $1000 after taxes. We hope that an aiFi version 2 is in our future, but until then the A1-1 speakers are both one of our favorites and hard to recommend you go out and buy.