All products featured are independently chosen by us. However, SoundGuys may receive a commission on orders placed through its retail links. See our ethics statement.
The bottom line
For $99.00 you cannot do much better for Wireless Headphones.
For $99.00 you cannot do much better for Wireless Headphones.
What we like
Sleek Design
Great battery Life
Lows and High are fun to listen to
Very comfortable
What we don't like
No battery level indicator
Mids are weak
Not many accessories included
Rating Metric
Sound Quality
7.5
Bass
8.7
Midrange
7.0
Highs
8.5
Value
9.7
Design
8.0
Microphone
7.5
Buy now from Amazon ($99.95)
What's in the box?
The Voxoa HD headphones really don't come with much in the box. It comes a short audio cable, a felt type material bag, quick start guide, and the warranty information
Build & Design
The most apparent design feature of these headphones is the sleekness. The headphones are flat black. It may sound boring, but it's attractive to me. They also have a white model available, which looks a bit flashier.  The text on the headphones is a light grey, and it compliments the overall design. The audio control buttons are on the right ear cup.  These small buttons have a pretty good feel to feel to them, and also good depth when pressing down. The large power button on the right ear cup, is located in a spot that is easy to find. There is also the mic hole, since these are made for phone calls too. On that same right ear cup, the USB micro input, and status light.  I know it sounds like a lot going on that one ear cup, but its spaced out well.
The headphones are collapsable which allows you to put them into the bag that they come with. The hinges that allow this movement really blends into the design of the headphones. The headphones have a lot of give to them, and you can pull and twist with no issues. Now as far as a flat bend, I'm not entirely too sure. In a lot of folding headphones flat bends are usually the one that will completely destroy them. I would assume that these will have the same fate. The headphones are also adjustable by pulling up on the band. They can expand about 2 inches to fit llarger heads. They are a comfortable wear as well. The adjustable cups swivel to stay glued to your head. The band does have a cushion on the top, so it finds a way to sit comfortably. The main contact point on these headphones are located on the crown of your head, which does become uncomfortable after long usage. Overall, I didn't hear many creaks or squeaks around the hinges. These headphones just feel solid. Since the ear cups have some give to them by design, they do have sort of a slapping sound when moving the headphones around.
Battery Life
Battery life is actually listed as a feature on VOXOA's spec sheet. In my tests the battery lasted for 15 hours. Not too shabby for a pair of bluetooth headphones. You can simply plug the headphones in to charge the built in battery. They charge from 0% to 100% within 3 hours. There is not a way to check the battery, however it does flash red when it is getting low.
Connectivity
These headphones use Bluetooth 4.0, which is the latest version of Bluetooth. You can connect to a smartphone by using NFC. You can simply tap your phone next to the NFC icon on the headphones. Further more, connecting to my Windows based computer was just as simple. Press and hold the power button until you hear the device beeps. This makes it discoverable, and then connect like any other blue tooth peripheral. If Bluetooth is not your cup of tea, then using a standard 3.5 mm cable is also an option. The cable that it comes with is very flimsy and cheap, but any after market cable will work just fine.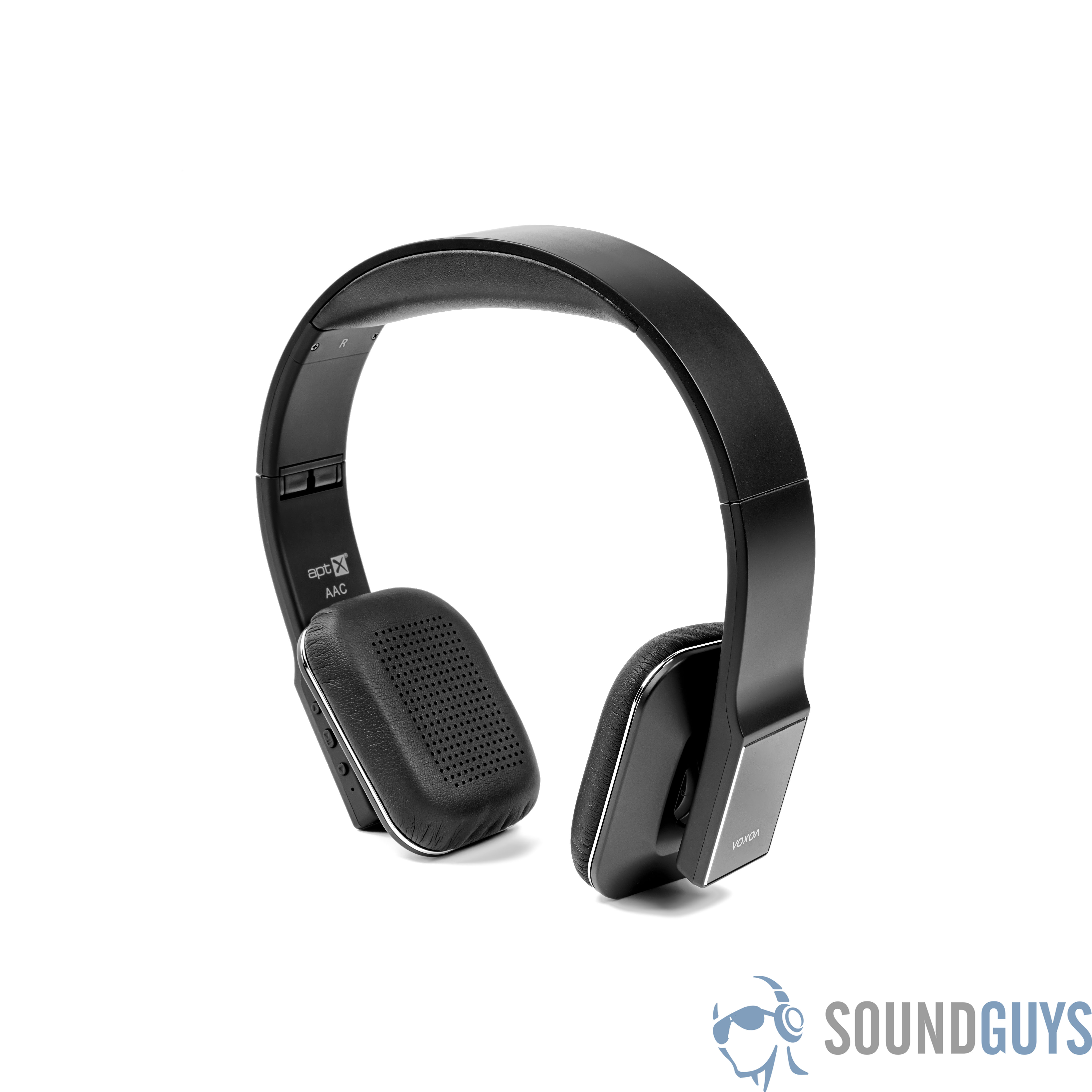 Sound Quality
The sound quality is what really shocked me. For the price range, and being Bluetooth these headphones are really, really, good. They utilize Apt-X for instant real time CD quality audio streaming and support AAC audio format for Apple devices. HD voice or wide band audio that transmits better for person's voice during a call. On supported carriers like Sprint or on Skype or other VOIP apps is where this really shines.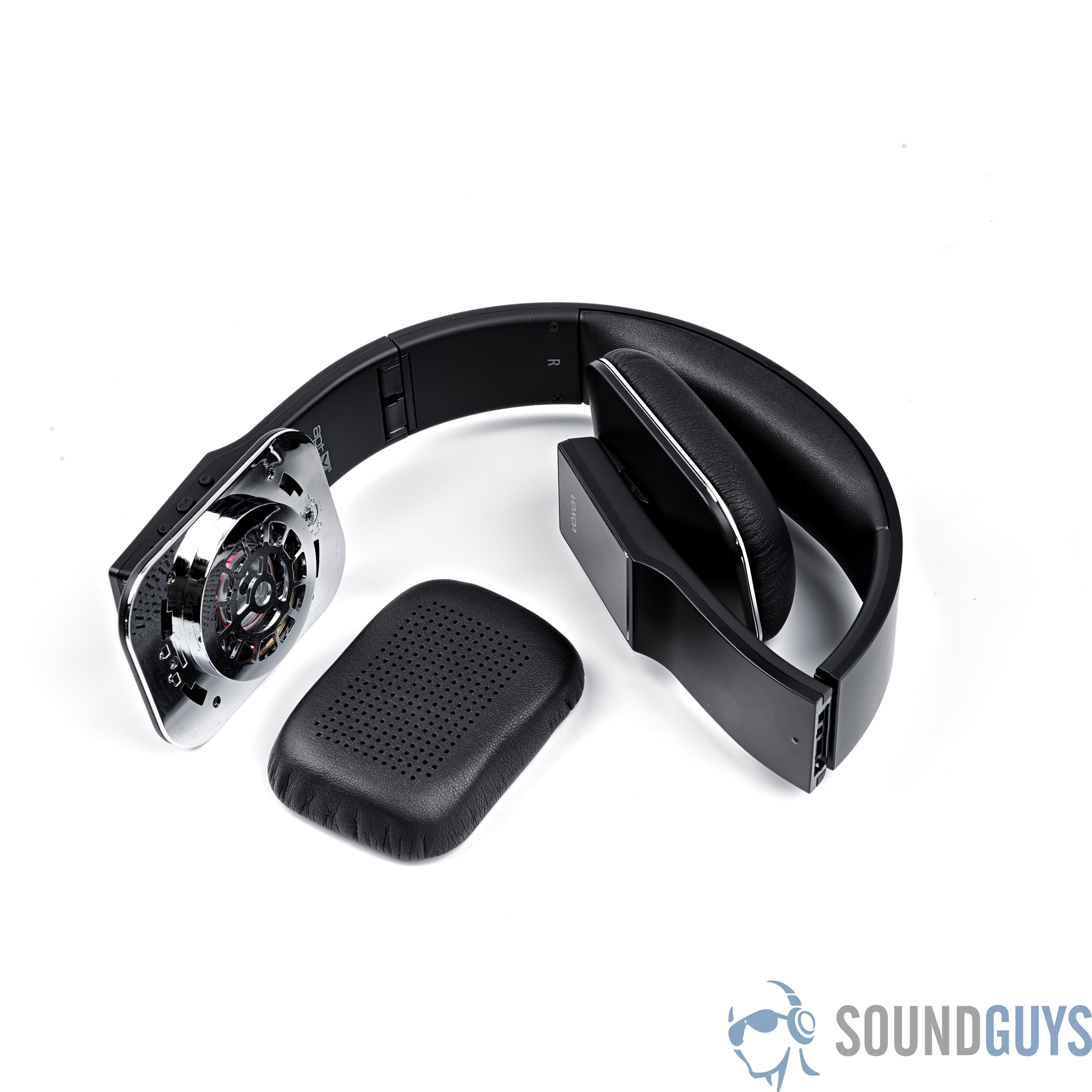 Note: Apt-X does require a driver on your computer for it to work properly. This goes for mobile devices as well. There is not a night and day sound difference, but when comparing the two directly, you can hear a slight enhancement to the sound stage using the apt-x feature.
The highs on these headphones are really cranked up. They're not to the point where they become exhausting, but yet, they are more accentuated. The high really shine when it listening to EDM.
The mids are nonexistant. They are overpowered by the highs and lows.
The lows come in with a nice rich smooth sound. I find the deeps to sound really good when listening to rep and also EDM. The bass however does rattle at the higher levels, but when listening in the mid level to lower level they sound really good. The overall sound signature is heavy on the bass, and highs.They are tuned for "fun", not accurate sound. Regardless, a lot of music is tuned that way.
Conclusion
These headphones exceeded my expectations. For the price at sub 100 dollars, these are one of the best bluetooth headphones you can get. Although the microphone isn't the best in the world, the sound quality is great. The sound profile is fun to listen to, and if listening EDM music you are in for a real treat. Plus you get almost 16 hours of battery life too, wow.
Buy now from Amazon ($99.95)