All products featured are independently chosen by us. However, SoundGuys may receive a commission on orders placed through its retail links. See our ethics statement.
Unboxing the Divoom Timebox Mini
Pixel canvas/Bluetooth speaker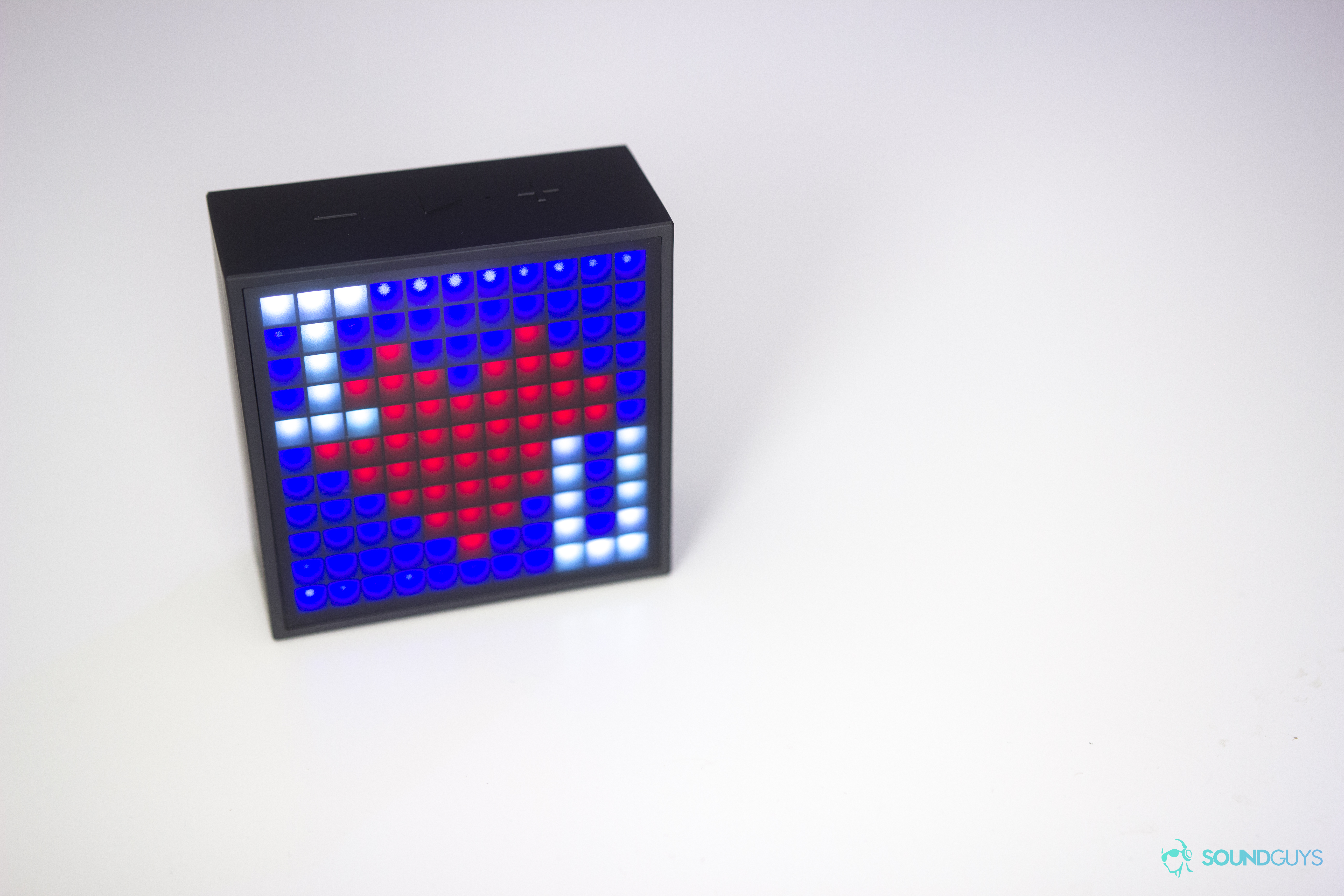 We've taken a look at Divoom products in the past and came away with a good impression of the company. So when we got a chance to check out their Timebox Mini we couldn't resist. This is a small Bluetooth speaker that has LED lights along the front that displays everything from the time to animations. You can even play games on it. Once you download the free app and create an account, you have access to tons of graphics that you can display on the speaker. You can also use the app to make your own.
Thanks to the app the speaker has tons of functionality. There are built-in sleep aid graphics, 12 smart alarm clock ringtones to wake you up, a built in daily planner that will display different graphics depending on what you have to do throughout the day, and there's even a social aspect. If a friend also has this speaker you can send voice messages, pixel art, or or pictures through the messaging app which will then display or play on the other speaker.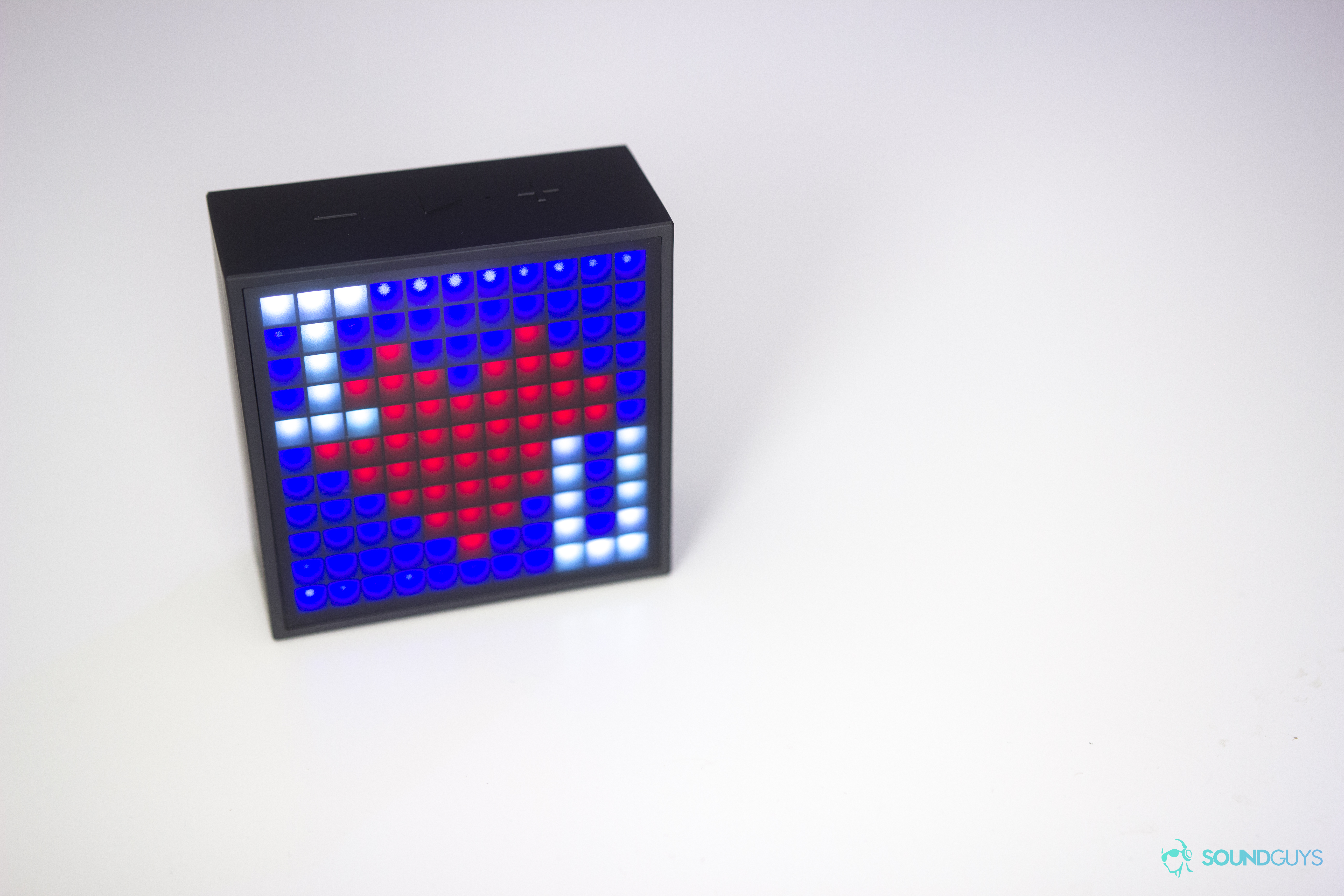 Up top you'll find three playback buttons for skipping between tracks and adjusting volume, but the middle play button also acts as a multifunction button that lets you answer or reject phone calls. Along the side of the speaker you get the power button and display button which lets you cycle through colors and graphics on the speaker without going through the app. On the back is a 3.5mm input and output, along with micro USB input for charging. This speaker has plenty of lights on the front but Divoom still claims that it'll get you around 10 hours of music playback which isn't bad at all.
As I'm the only person I know who has this speaker I couldn't test that out, but it seems like a cool idea for a significant other. All this functionality comes in a small speaker that's only about $50 and though there are better sounding speakers out there for around this price point, not many other Bluetooth speakers have the fun functionality of the Divoom Timebox Mini. Not to mention that it'll continue to receive new features and updates thanks to the app .If you want the best sound quality possible, you might not want to go this route.  But if you're looking for a new alarm clock (or a clever gift to give a friend), this is a great option.