All products featured are independently chosen by us. However, SoundGuys may receive a commission on orders placed through its retail links. See our ethics statement.
The UE Roll 2 is a very, very slight upgrade of the original
Not new, but improved.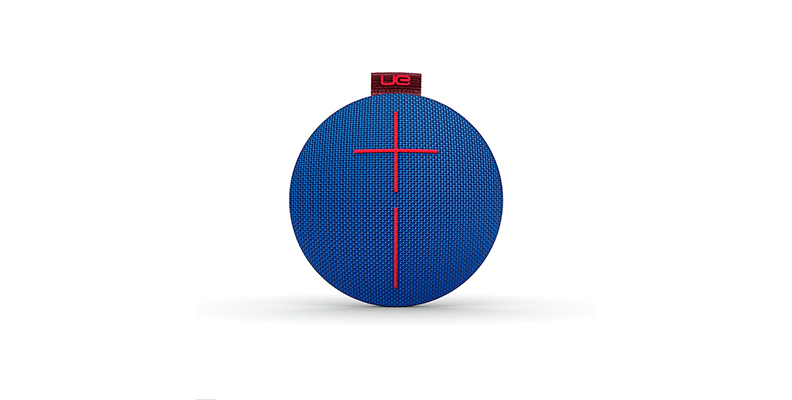 It's been a little over a year since Ultimate Ears released the UE Roll 360 and in that time there has been plenty of great reviews on the product, but there's always room for improvement. UE has now announced the new UE Roll 2, which is an update to the 360 degree sound disc-shaped original. If you were expecting any major redesigns or improvements, you might have to wait for the next Roll.
The UE Roll 2 has a few minor updates, but for the most part it hasn't changed much. In fact if you were forced to pick out the new Roll 2 in a line-up of originals, you'd have to rely more on luck than appearance. It has the exact same designs and dimensions, down to the fabric covering on some of the models. Unfortunately, battery life hasn't been improved beyond the 9 hours of the original, but on the bright side it has retained that IPX7 waterproof certification which makes it a great option for the beach. It can be submerged for up to 30 minutes in up to a meter of water, but we still wouldn't recommend trying it.
So now on to what is new about the speaker. UE claims to have made the Roll 2 15% louder than the original without sacrificing any of the audio quality. If you thought that the volume on the original model was too low for you hopefully that added boost is enough to make you upgrade, probably not though. Bluetooth range is also now up to 100 feet, up from the 65 foot range of the original. Again, probably not enough to make you upgrade if you already have the original Roll 360, especially since 65 feet is still more than double the range of most of its competitors. But if you never got around to picking up the Roll 360 or are looking for your first waterproof speaker, there isn't really a reason to go for the original unless you find it for a significantly cheaper price.
The UE Roll 2 comes in a few different color options and designs for $99. Still, Amazon won't begin shipping them until 2-5 weeks from now, but if your heart is set on this new speaker you can pick it up now from the official UE website or your local Best Buy.