All products featured are independently chosen by us. However, SoundGuys may receive a commission on orders placed through its retail links. See our ethics statement.
TMA-2 headphones by AiAiAi are like build-a-bear, with headphones
If you like the idea of customizing things to fit your needs, you might like the direction that AIAIAI is headed in with their new TMA-2 modular headphones.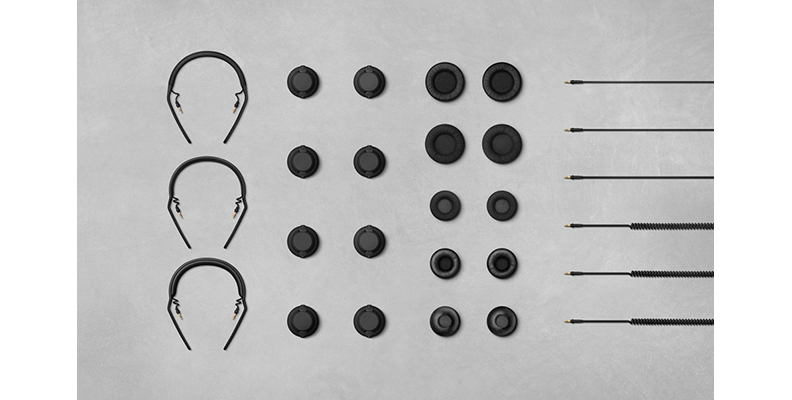 AiAiAi probably has the most unique company name ever, but now they also have one of the most unique headphone experiences. Rather than upgrading their TMA-1 series headphones completely, they have decided to allow the customer to build their own headphones from the ground up based on their needs. Enter the TMA-2 modular headphones. These are fully customizable headphones that put the power of variety in the hands of the buyer.
With the TMA-2 you can choose between three headbands, five different ear pads, six kinds of cables, four speaker units, and a headphone system for a total of 360 combinations. If you're feeling slightly overwhelmed at the possibilities (I was) don't worry, AiAiAi made it easy to quickly choose a combination that's right you in four different ways.
The first way is through presets. This option gives you four standard pairs that include the DJ preset, Young Guru preset, All-rounded preset, or the Studio preset. Each pair has unique qualities that make them suitable for different situations. For example the DJ preset is designed for live performances while the Studio preset is designed for long listening sessions. Another way to choose is by artist. AiAiAi has 15 different artists that each customized there own pair of headphones, so you can choose to buy the exact same combination of components that they did.
The third way to choose is by function. This is kind of similar to the presets in that there are four main categories. Are you looking for on-the-go headphones, DJ headphones, everyday use, or Studio headphones? Depending on your answer there are three options to choose from that are all tailored to that particular lifestyle. The last way to pick is by Genre. Just as you would think, these are headphones whose pieces were chosen because they accentuate the best parts of that particular type of music. They have most major genres covered ranging from techno and house options to country and jazz.
If none of those peak your interest (or if you're just bored at work and feel like killing ten minutes), you could always design yours from scratch and get a preview picture of how they'd look. Once you've made your own they even provide a short summary of how they will sound. The prices depend on which components you choose so it's hard to give a price estimate, but I will say that my personal combination of dream headphones came out to be $235. However, that's me being greedy and going all out. The cheapest configuration of the headphones will run you as little as $145.