All products featured are independently chosen by us. However, SoundGuys may receive a commission on orders placed through its retail links. See our ethics statement.
The new Jabra Halo Smart headphones put call quality first
These 'buds were made for talking.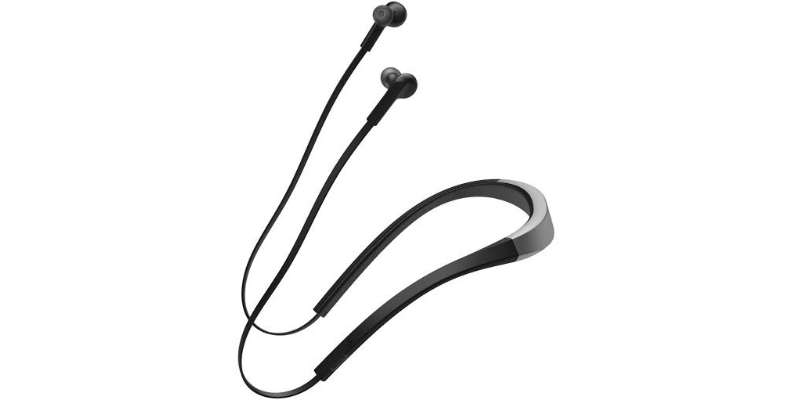 Jabra has a few solid pairs of wireless in-ears on their belt, but those are aimed mainly towards fitness. Their newest pair of in-ears are dubbed the Halo Smart headphones and seem to be aimed at another group of people entirely. Mainly the people who need to be "always available". If you tend to spend a lot of time answering phone calls via a pair of headphones, you may have noticed that they don't always have the best vocal quality. Most companies put more of a focus on sound quality over microphone quality and rightfully so since headphones are for listening to music, or at least they used to be.
Headphones are for listening to music, or at least they used to be.
The way we use our phones is changing constantly and at the end of the day, they're more like little computers with a phone app. They've become our mobile workstations and the Halo Smart wireless aim to make phone calls a little less stressful by making sure your microphone quality is top notch. These headphones were made with call quality front and center, and they use high quality microphones along with wind protection technology to make sure that whoever you're speaking with won't have to keep asking you to repeat yourself twenty times.
The Halo Smart also have some nifty features meant to make answering calls and receiving notifications even easier. There is a small magnetic section of the headphones that you can clip the earbuds to when they are not in use, and separating them will automatically answer an incoming call. You can answer phone calls without even touching a button and your phone can remain safely in your pocket, but that's not the only feature Jabra threw in to make communication easier. If you're using an Android phone, you can also expect to have SMS messages, social media messages, emails, and even calendar events read to you in your headphones. If you're using iOS you'll miss out on those, but the neckband of the headphones will still vibrate whenever you get a notification. One feature that thankfully isn't dependent on the operating system of your phone is the ability to quickly access Siri, Google Now, and even Cortana by holding down a multi-function.
The Halo Smart wireless have a bendable neckband with an integrated 230mAh battery that should you provide you with up to 17 hours of talk time or 15 hours of listening time. Jabra has a solid history of providing good quality products at low prices, and these are no exception. 10mm drivers in each earbud should provide you with a decent sound and because Jabra has some experience with fitness headphones, these also have an IP54 rating. This means that even though it can't survive being submerged, it can easily survive getting splashed with water so if you want to take them with you to the gym after work you shouldn't have a problem.
The Halo Smart will be available in black via Jabras website in late June, but there is also a silver edition that will be available through Best Buy in July. Both colors will retail for $79 in the US.