All products featured are independently chosen by us. However, SoundGuys may receive a commission on orders placed through its retail links. See our ethics statement.
The Davone Ray-S: The Phantom from Denmark
It seems like yesterday we covered the Phantom with its stark design. All the way from Denmark, the Davone Ray-S: A speaker that wants to be seen and heard.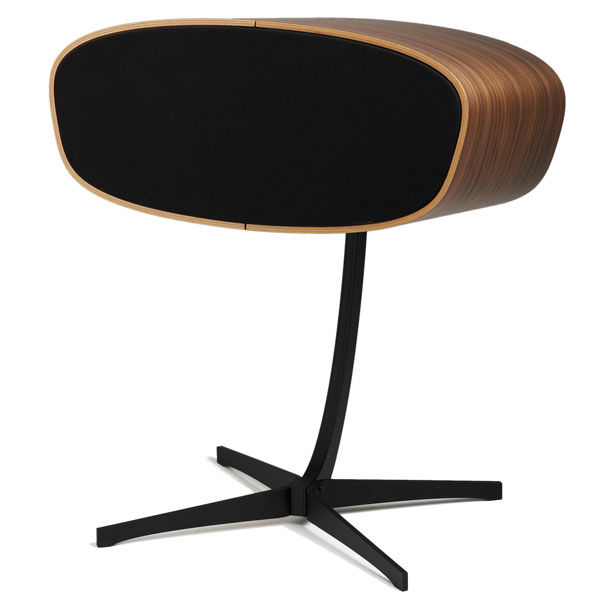 Not too long ago, we covered the Devialet Phantom, a speaker that looks nothing like a speaker and rightfully so. Devialet justifies the unusual shape in favor of acoustics. Davone seems to justify the shape of the Ray-S for similar reasons: "Achieving new levels of performance in the reproduction of sound". Sure, the Ray-S does not have the stark appearance of the Devialet Phantom, but is definitely worth noticing with its two-tone design and notable design.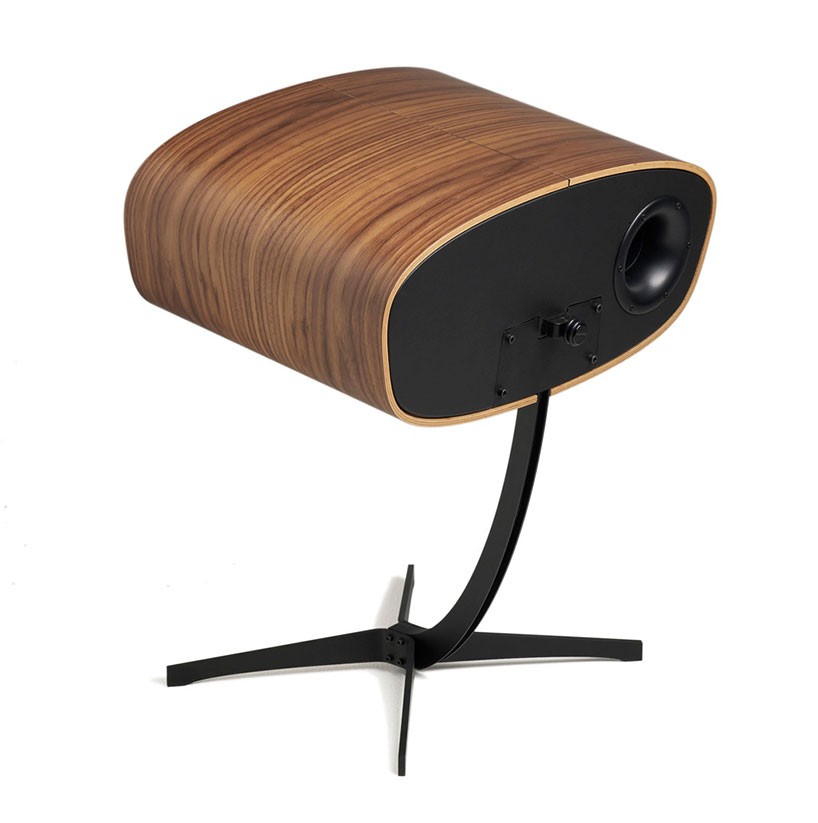 First off, it is truly a feat of engineering to handcraft speakers of this caliber on a commercial scale. The stand itself is carefully engineered by laser and water cutters, but serves a bit more than ascetic appeal. The stand also serves to "secure the fine dynamics for more accurate listening" and also serves to reduce the overall footprint of the speaker.
Earlier, I noted that Davone justifies their design in favor of superior acoustics. The housing itself is made of Walnut wood, which contrasts great with the dark tones of pretty much the rest of the speaker. The shape of the housing allows the 1-inch tweeter and the 4-inch mids to be contained there and are positioned to achieve great results without re-doing acoustics in listening rooms. Additionally, the housing includes an 8-inch woofer in favor of low distortion and accurate transient reproduction.
However, the Ray-S is not light by any means at 27 kg per speaker with stands at a total of 54 kg in total, or about 119 pounds in total. Although this shouldn't be a problem, assuming you're not moving around loudspeakers all the time. On the website, the price remains to be seen, but most likely, like the Devialet Phantom, with great speakers come an empty wallet.