All products featured are independently chosen by us. However, SoundGuys may receive a commission on orders placed through its retail links. See our ethics statement.
The Craft is a wireless speaker that accounts for bad acoustics
If you have a problem with acoustics in your house, Sounds Fine has a new Indiegogo campaign for a wireless speaker called The Craft that wants to help.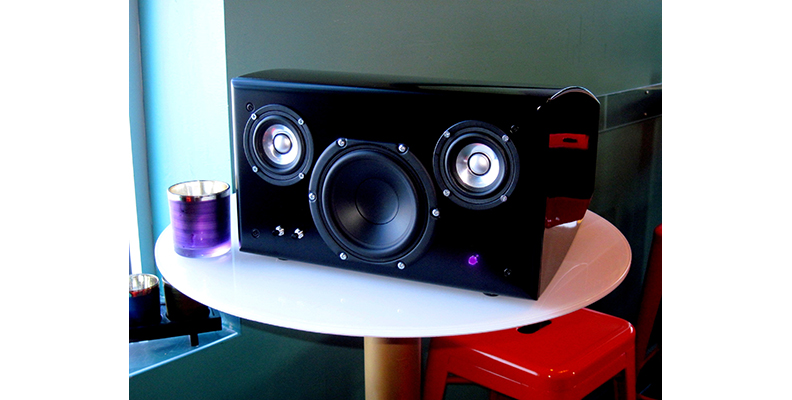 If you're reading this, you must have a thing audio. If you have a thing for audio, you must know a thing or two about sound. Mainly the fact that sound waves are really just changes in air pressure and can either be absorbed by different materials in a room or reflected off of them. This is referred to as the acoustics of a room and if you're serious about your audio set-up, acoustics are everything. Audio company Sounds Fine has an Indiegogo campaign for a new wireless speaker dubbed The Craft which works around this issue by accounting for bad acoustics, thus providing the listener with the best possible sound for a given location.
This works via the Sounds Fine app and the included binaural microphone headset. Initially, you'll have to sit in your favorite listening spot and start the 20 second calibration through the app. Different frequencies and sounds are then emitted by the speaker, which is picked up by the headset allowing the app to determine exactly which frequencies need to be fixed for that particular location.
Once you save the preset (you can save up to 256) the speaker will give the audio a boost in order to compensate for missing or damaged frequencies caused by bad acoustics. You may need to do this for a couple of places in your house since you're probably not sitting in one spot all day, so it's a good thing it can save so many presets.
The Craft has two full-range speakers with frequency ranges of 100Hz – 25kHz and a single woofer that focuses on the low end frequencies between 20Hz – 2000Hz. All of the usual connectivity options you would expect from a high end speaker are present: Bluetooth with aptX, Wifi, NFC, and 3.5mm aux in and out jacks are all available. The Craft measures 14-inches x 8.5-inches x 11-inches so though it is small enough to move around from desk to desk, I wouldn't make any plans to bring it to the beach. It's more the kind of speaker that finds a nice spot on your shelf and stays there.
The Craft will retail at $349, but Sounds Fine will give the first 50 backers a discounted price of $299 and it will have a numbered limited edition plate with your name on it. If you're interested be sure to get yours sometime before the campaign ends on Sunday, June 7th. Assuming their goal is met, backers will begin receiving their Craft speakers in October of this year.