All products featured are independently chosen by us. However, SoundGuys may receive a commission on orders placed through its retail links. See our ethics statement.
Sugr Cube Wi-Fi Speaker Kickstarter Campaign
China based company Sugr wants to connect you to your friends via a Wi-Fi speaker cleverly named, "Sugr Cube".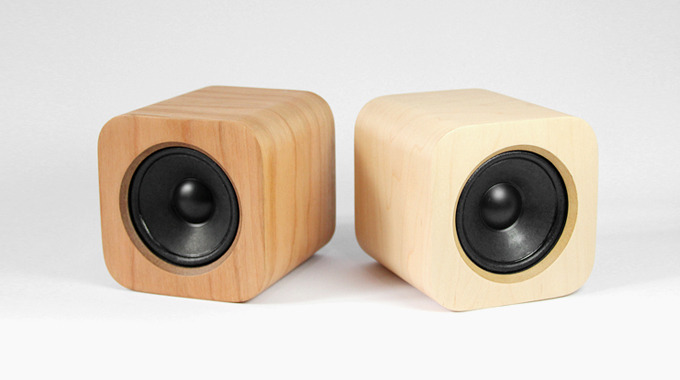 One of the coolest features of services like Spotify is the ability to create and share music playlists with friends. China based company Sugr hopes to take that concept to the next level by making a Wi-Fi speaker that allows people to listen to the same song simultaneously from anywhere in the world. They also allow one device to control up to 16 speakers, so multiple Cubes can be placed around the house to fill your house with sound. Services like Spotify, Google Play music, iTunes music, and Deezer are just a few of the big name music streaming options that are said to be in development to work flawlessly with the Cube. The speaker is made without any physical buttons, opting instead for touch and motion controls such as tilting, flipping, and tapping. Tap for play/pause, tilt for next/previous, and touch and hold for liking and sharing. The Cube can also be set to act as an alarm and play music to wake you up. Snoozing is achieved simply by flipping the speaker face down. Since the streaming is done through Wi-Fi, the range is around 100 meters instead of the 30 meters that is the standard for Bluetooth speakers. Battery life is said to be around 7 hours and Sugr claims that the speaker supports all audio formats, including lossless. Currently there is only an iOs app, but the team promises an android app will come once they hit their funding goal.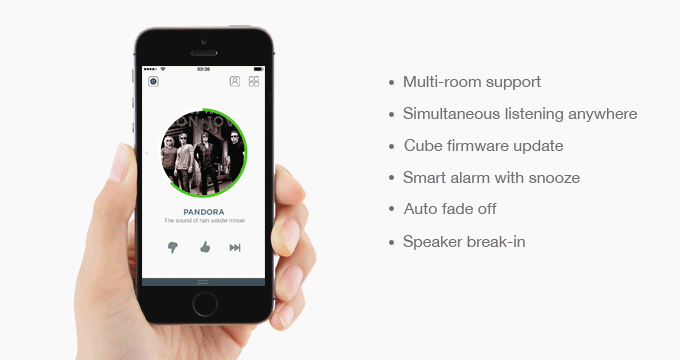 The speaker itself comes in two wood options, American cherry and White maple. As of right now the project has funded around $33,000 of the $40,000 goal. The Sugr Cube campaign is set to end on February 12th, so if you feel this product is worth the investment definitely help out the Kickstarter before time is up. No word on when the product will be shipped to customers, but if successfully funded they will begin mass production in May of 2015.
Which feature would you find most useful? Simultaneously listening with friends from around the world or multi-room support?