All products featured are independently chosen by us. However, SoundGuys may receive a commission on orders placed through its retail links. See our ethics statement.
Spotify and Master & Dynamic team up for custom MH40s
Does Spotify knows the true Rolling Stones fans?
Are you a super fan of The Rolling Stones? It's okay if you don't know, because Spotify does. They recently teamed up with Master & Dynamic to show how the use of your data can be used to make new products and experiences that you might actually enjoy (or buy).
If you live in the U.S or UK and have shown "great interest" in The Rolling Stones (meaning you listen to them fairly often), you should have received an email from M&D with a secret link. What's the link for? Master & Dynamic made 1,962 Rolling Stones limited edition MH40 headphones and the link is the only way you can get your hands on one of them.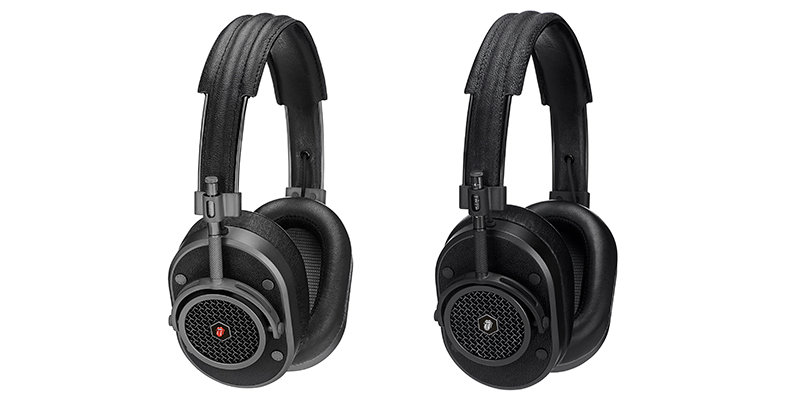 We haven't personally received this secret link, but based on the press release there are two versions of the headphones. One pair is all-black while the other is black with silver metal trimming. On the side of the ear cups is where you'll find the signature Rolling Stones lips in place of the M&D logo. So basically, they're gorgeous. Besides that, nothing about the headphones seems to be different. They still have the same industrial design, swappable leather ear pads, and they're still wired. They might seem like a collectors item targeted specifically at super fans, and that's because they are.
It's no secret that Spotify keeps a close eye on what you're listening to.
It's no secret that Spotify keeps a close eye on what you're listening to. That data is the reason their product is so good. One of their best features that benefits from your data is the Discover Weekly playlist.  Spotify suggests 30 new songs that it thinks you might like, based purely off of what you already listen to. But is trying to sell you something taking it a step too far?
For some reason using my data to do anything other than show me new music feels — I don't know, wrong. That said I do really enjoy the idea of getting access to custom products based on my favorite bands. And like so many other services that I give my data away to, it doesn't bother me enough to cancel my subscription. Besides, I would love to get my hands on one of these custom headphones. One thing to note is that these are a little more expensive. Normally, you can get the MH40s for $399, but these are supposedly $499. If you were lucky enough to receive a link, you can get yours from now until July 13th. After that, the remaining headphones will be available for anyone to purchase.