All products featured are independently chosen by us. However, SoundGuys may receive a commission on orders placed through its retail links. See our ethics statement.
Soul Electronics claims their new wireless earbuds won't fall out
If you have a hard time getting in-ear headphones to fit, check out the new Run Free Pro Bluetooth headphones by Soul Electronics guaranteed to stay put.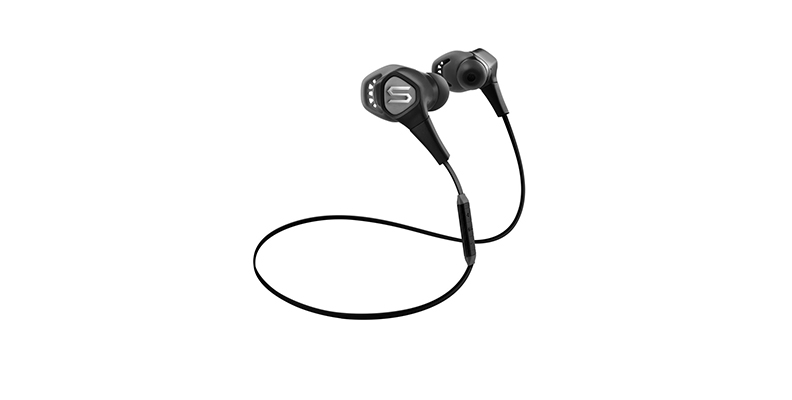 Let's face it, earbuds always fall out. I stopped wearing them for a long time before I found a pair that actually fit without having to readjust them every two seconds. Soul Electronics (now Soulnation) says they have fixed this issue with their new Run Free Pro earbuds, wireless earbuds that are guaranteed to not fall out.
To achieve this, Soul Electronics made the headphones about as customizable as you can get. Good fitting ear tips always play an important factor in determining whether or not the earbuds will stay put, so naturally they come with three different sizes (small, medium, and large). However, to further ensure that the headphones stay in place, the Run Free Pros also come with proprietary interchangeable ear locks. These are replaceable pieces that hook onto the side of the earbud and physically give it a different shape and size to better fit in your ear. Along with the three ear tips you also get two different sized ear locks with each pair of headphones, the idea being that some combination of them will give you the perfect fit.
Even if they aren't as perfect as they seem these seem to be a fairly decent pair of wireless headphones. They come with an 8 hour battery life and have Bluetooth 4.0 with an apt-X decoder so you can stream CD quality audio through them. Like any self-respecting workout earbuds they are completely sweat proof and you can even run them under a faucet to rinse them off without damaging them. If by chance they do get water damage, Soul Electronics has a sweat-proof guarantee and will replace them for free. Besides that they also have built-in playback controls with a mic for answering and ending phone calls.
If you like to match your headphones to your outfit you're out of luck as these only come in two color options: storm black or electric blue. If you're interested you can pick these up for $129 through Amazon.