All products featured are independently chosen by us. However, SoundGuys may receive a commission on orders placed through its retail links. See our ethics statement.
Sony's Concept N are a fresh take on headphones
At SXSW, Sony showed off a new prototype pair of headphones called Concept N.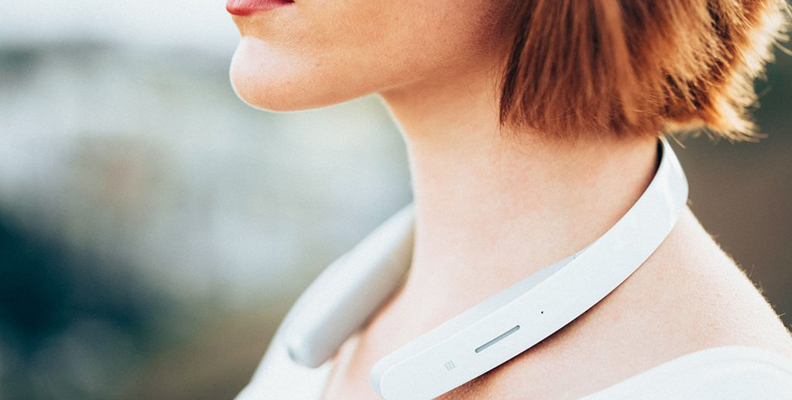 For those that don't know South by Southwest (SXSW) is a music festival held every year in Austin, Texas. But that's not all that goes on there. There's also sections of it dedicated to interactive media and tech where companies go to show off new products and services. You might have heard of one of them, a small company called Twitter recieved a huge boost in popularity when they went to SXSW back in 2007. This year there were also some major companies there debuting some audio products, one of them being Sony. Their Future Lab Program is full of experimental technology that may or may not make their way into the market, but at SXSW they debuted one of these prototypes called "Concept N".
Concept N is a hands-free and ears-free pair of Bluetooth headphones that sit on your neck similar to the LG Tone series. The difference is that Concept N doesn't have earbuds, or anything to go in or around your ear for that matter. Instead they use directional speakers built into the side of the collar that play music up towards your head. People around you will be able to tell that you're listening to something but they won't be able to distinguish exactly what that something is. The sound is directed at your ears and around your head, creating your own personal music bubble without obstructing your ears. This allows the wearer to hear music while being completely aware of their surroundings. Pretty handy if you're looking for a way to enjoy music while running or cycling where you'd want to be aware of the cars and people around you.
Sony plans on Concept N being more than just another pair of headphones.
They also have a built-in camera, GPS, and motion sensors. You can even control it with a few choice voice commands. Telling the headphones to take a picture will activate the camera which snaps a quick picture before retreating back into the collar. The motion sensors will be able to tell when you're cycling or running and give you some feedback corresponding to the activity. On top of that, the GPS will allow the headphones to know when you're in a different city and it'll be able to tell you where the nearest coffee shop is and other relevant information similar to other personal assistants like Siri, Google Now, or Cortana.
As this is a product fresh out of the Future Lab Program, they're still a prototype so who knows what the final version will look like or be able to do. There's no word on pricing or availability yet and even a limited summer run is doubtful. Still, it's good to see major companies beginning to reimagine how headphones should look and function instead of leaving consumers to rely on start-ups and Kickstarters.