All products featured are independently chosen by us. However, SoundGuys may receive a commission on orders placed through its retail links. See our ethics statement.
The bottom line
The Sony MDR-1000X are some of the best we've seen. If you're looking for one of the best pairs of Bluetooth headphones with great active noise canceling, look no further.
The Sony MDR-1000X are some of the best we've seen. If you're looking for one of the best pairs of Bluetooth headphones with great active noise canceling, look no further.
What we like
Great ANC
Sound quality
Battery life
What we don't like
Price
Known creaking issues
Rating Metric
Sound Quality
8.8
Bass
9.0
Midrange
8.7
Highs
8.5
Durability / Build Quality
9.0
Value
8.2
Design
8.1
Microphone
8.7
Portability
9.0
Battery Life
8.8
UPDATE [March 2022]: While you can still find this product on Amazon, we recommend looking into newer models. We have rounded up the best Sony headphones for you.
Earlier this year we took a look at the Sony H.ear On Wireless NC, and though many people were saying they were better than the Bose QC35s in every way, I was a little skeptical. Something about them just didn't make them a clear winner to me. Since then a lot of you guys have been commenting and telling me to take a look at the MDR-1000X. I'm glad I did. Spoiler alert: I can get behind these 100%.
Related: Best Sony headphones
What's inside
When you open the box, you're first greeted with a hardshell carrying. In there is where you'll find the headphones. You'll also get a 3.5mm audio cable, a micro USB charging cord, and an airplane adapter. Then there's the paperwork consisting of the instruction booklet and warranty information.
Build & Design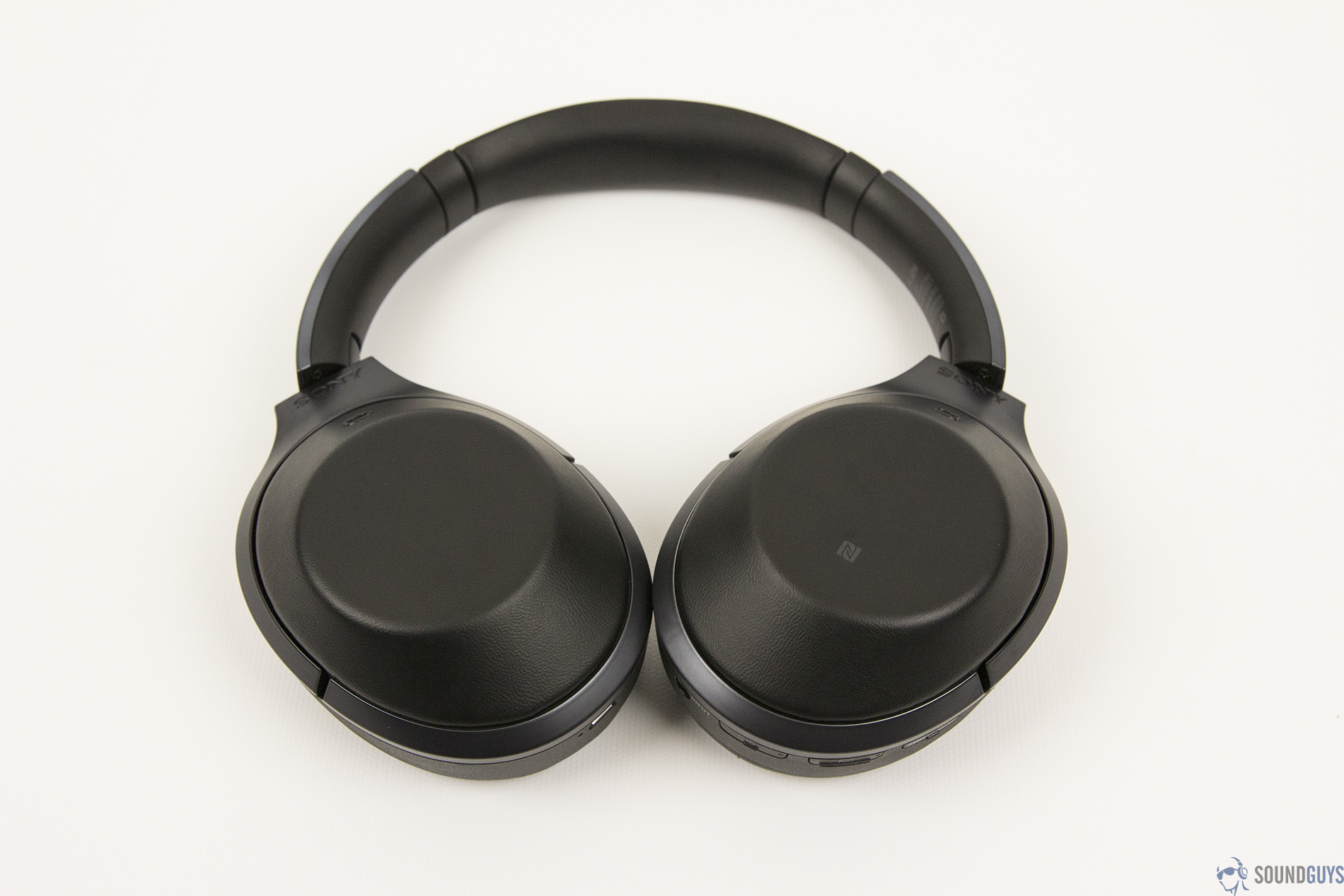 The MDR-1000x have a similar design overall to the H.ear on Wireless NCs that we previously looked at. The one key difference you'll find is on the outside of the ear cups. Where the H.ear Ons were entirely plastic, these have a synthetic leather covering the ear cups. It's not real leather, but it does have a subtle smell that kind of reminds me of shoe shine polish. That fake leather is mirrored in the ear cups and headband where it's stuffed with a really comfortable foam. I had no problem listening to these for hours at a time without discomfort.
Towards the top of the ear cups are two small microphones that help with the active noise canceling and ambient mode (more on them later). The ear cups do rock back and forth slightly so you can get the best fit possible, but they can also rotate 90 degrees and fold flat. Going a step further, you can fold them down at the hinges so you can fit them nicely in the carrying case (or just stuff them in your back). Along the bottom of the left ear cup you'll find a 3.5mm input as well as the power, ANC, and Ambient Sound buttons. All of which have tiny grooves on them to help you easily distinguish between them while wearing them. The right ear cup only has a micro USB port for charging and a tiny microphone.
Though the headphones are mainly plastic they do feel pretty solid. I wouldn't go as far as to say that they're durable, but they'll definitely survive a bit more than your average twists and turns. Again, don't go throwing these down a flight of stairs but if they're in your bag they should be fine.
Connection
Being a Sony product, these are particularly well suited to Sony lovers. If you already have a hi-res music player or something capable of playing LDAC files, you'll get higher quality out of these as they support both. The rest of us will have to settle for Bluetooth with aptX codec, which is fine to me. Connection strength is solid and though you won't be able to reach 100 feet like some of the other headphones we've recently reviewed, I was able to get to about 50 or 60 before skipping became a problem. So it's not best in class range, but it is better than average. I was even able to get the mail out front with no skips in the music.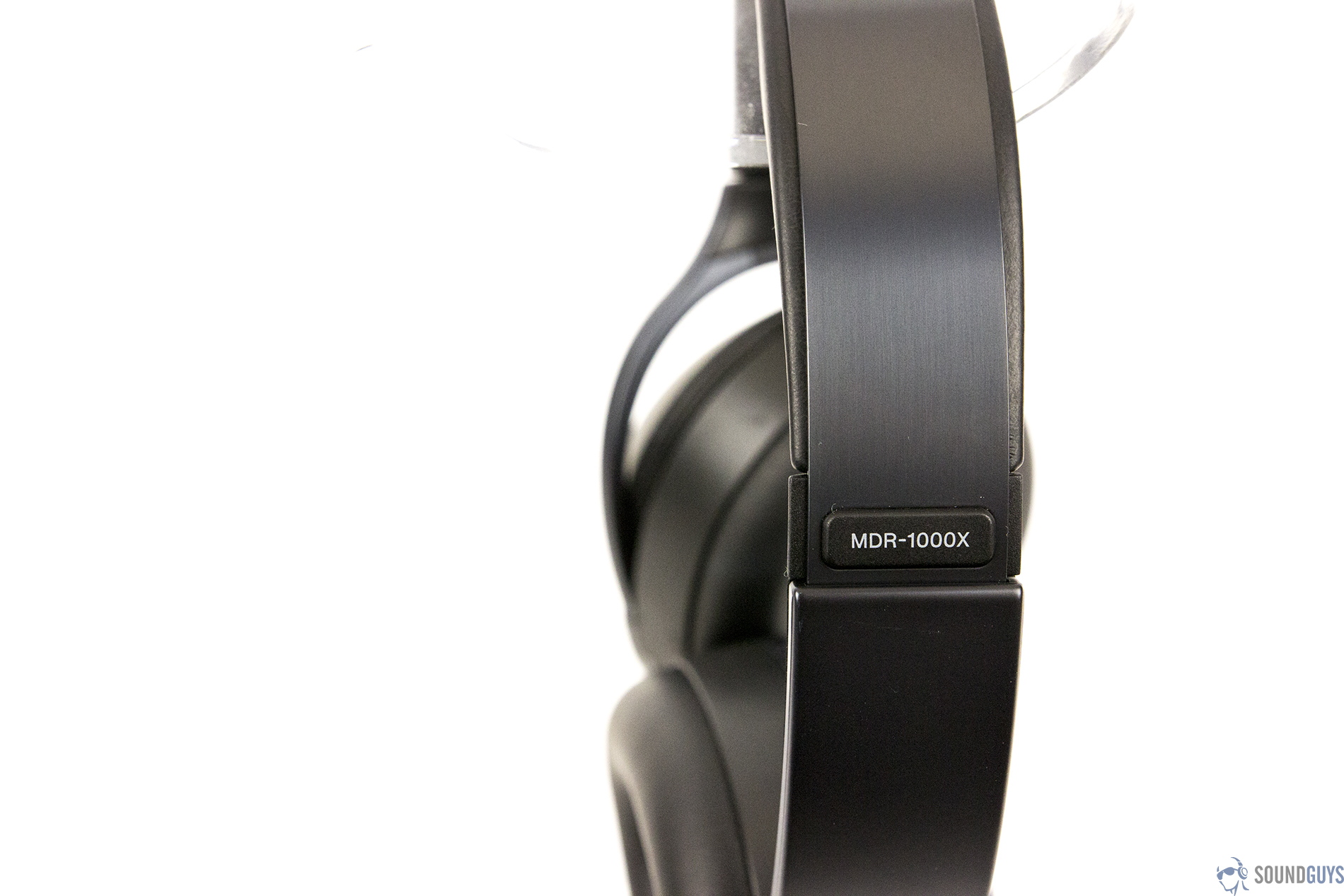 The only buttons on the headphones are on the bottom of the left ear cups. There's a power/pairing button, a button to turn on active noise canceling, and another that lets you cycle between the ambient sounds. This is the one that's probably most interesting. You can choose between "normal" and "voice" modes. Normal mode will use the microphones to let most sounds pass through the headphones along with your music, while voice mode (as you might have guessed) will only let in voices. Once you decide which one you prefer, you can turn on ANC to completely block everything out. Then if you need to hear an announcement on the train or if someone walks up to talk, you can active ambient mode simply by placing your hand to the right ear cup. It's touch sensitive and will automatically return to your music once you remove your hand. I did have some issues where ambient sound mode would turn on accidentally if I had to reach up and adjust my headphones, so just be aware of the touch pad sensitivity. Using that same touch sensitive ear pad you can pause/play music by tapping, skip between tracks by swiping left and right, and adjust volume by swiping up or down.
The controls are a little finnicky and sometimes when you want to raise the volume you'll instead end up pausing the song which can get a little annoying. But one tip I can give is to swipe fairly slowly and with intention. If you hastily swipe at the headphones it will only register the tap and pause the music.
Battery Life
Sony claims a battery life of 20 hours with Bluetooth and active noise canceling turned on. In our testing we got a total of 18 hours, but that was on maximum volume. If you keep the volume at a respectable 60-80% like you probably should, I can easily see them reaching the full 20 hours.
Sound Quality
Unfortunately I don't have an LDAC compatible device, but I do have some FLAC files that I did some of the testing with. Still, most of my testing was done on streaming services like Spotify, Google Play Music, and Tidal.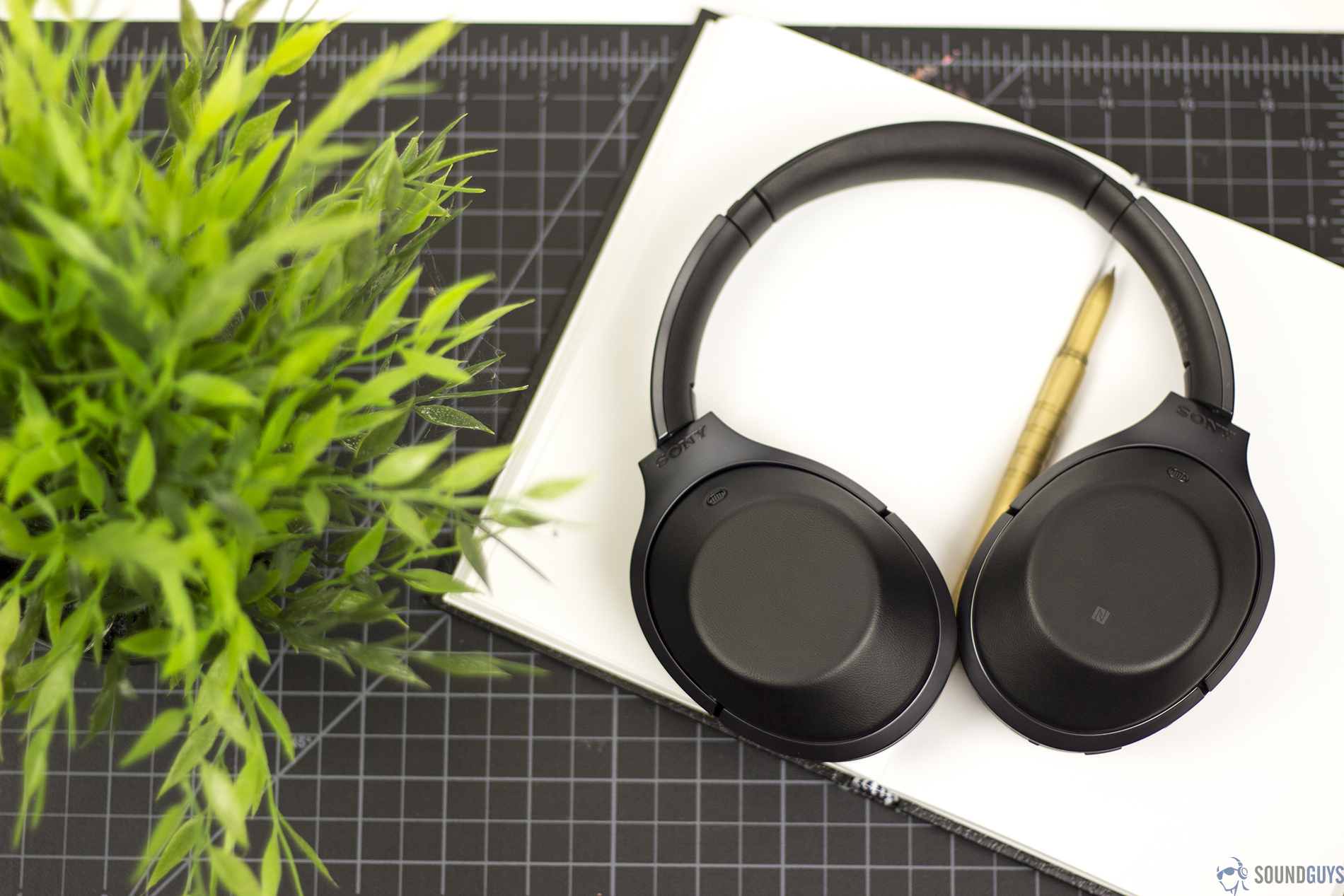 Last year's winner, the MDR-1000X can be found at a steep discount—and it's still great.
Sony isn't new to headphones, and that shows with the MDR-1000x headphones. The low end is smooth and nicely controlled, but definitely can't be described as strong. These might not be for bassheads who enjoy a thumping low end, but they're right up my alley.
Mids are usually where a lot of companies put most of the emphasis into, and these are no exception. Vocals aren't as forward as I've heard in other pairs of headphones, but on the brightside instruments that are usually way in the background sound great. The vocals in "Oceanside" by The Decemberists are clearly discernible, but the guitar and drums behind them sound full and clear.
Highs gave me an issue because even though they sounded decent for the most part, I felt like they only sounded really good when the headphones were on relatively high volume. Pushing the volume up gave the cymbals and hi-hats of "Stranger Things" by Local Natives greater detail. When on average volume it lost some of that airyness.
Conclusion
Overall, the Sony MDR-1000x headphones are exactly what Sony needed. It's definitely expensive at $400, but that's not unheard of in the class of Bluetooth ANC headphones that it's competing in. The active noise canceling was just as good as, and sometimes even better than the QC35s. These definitely tend towards the warmer end of the spectrum, so if that's not your cup of tea you might find these disappointing, but again it's right up my alley. Once you get the hang of the touch controls they do become fairly intuitive, but they're still a little hit or miss. That said, they work more often than they miss and the ease of use definitely makes it a handy feature.