All products featured are independently chosen by us. However, SoundGuys may receive a commission on orders placed through its retail links. See our ethics statement.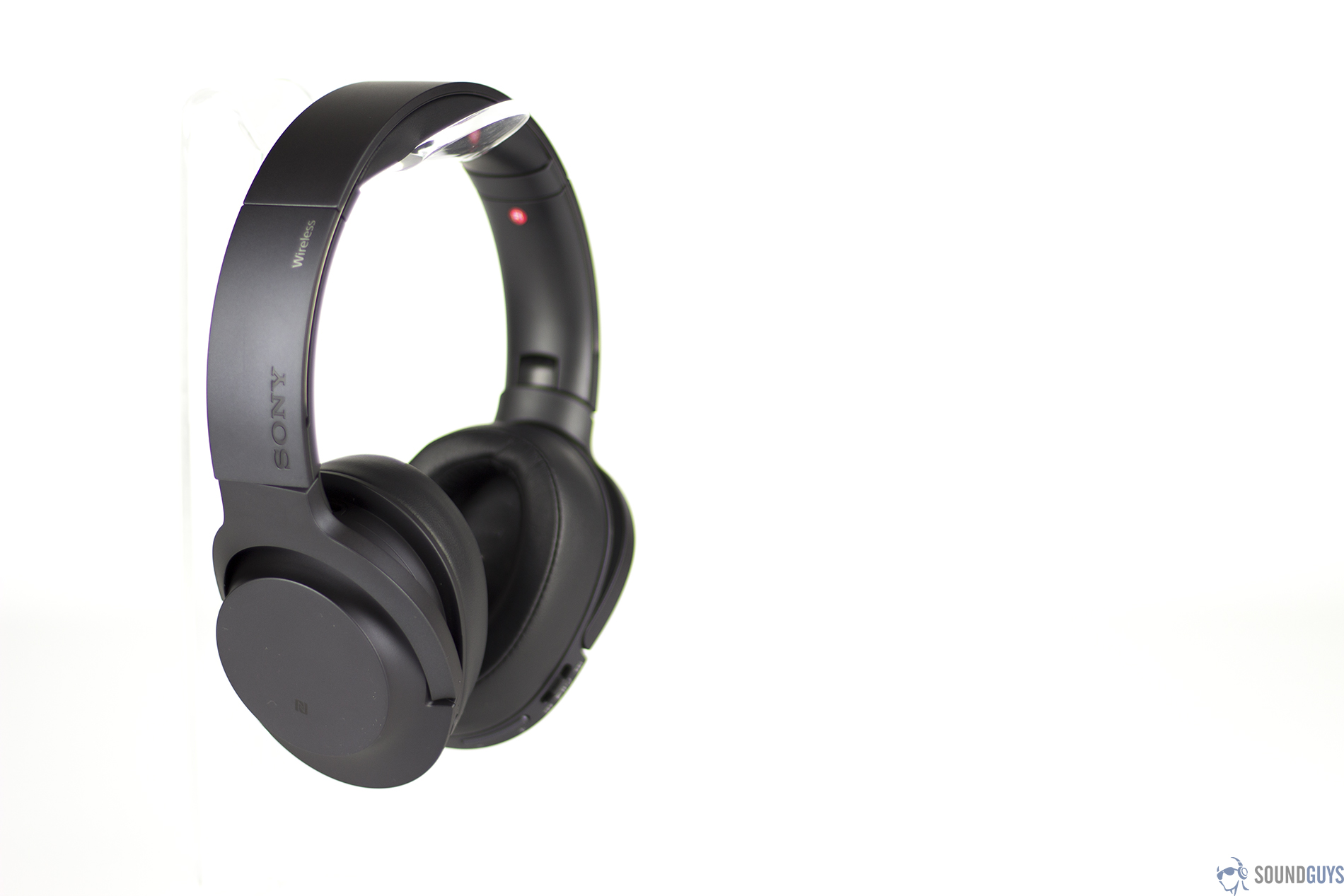 The bottom line
The H.ear On Wireless NCs might not have the same noise canceling capabilities as their Bose competitors, but they're a good pair of headphones in plenty of other ways.
The H.ear On Wireless NCs might not have the same noise canceling capabilities as their Bose competitors, but they're a good pair of headphones in plenty of other ways.
What we like
Good sound
Great battery life
Minimal Design
What we don't like
Price
Too many buttons
Earcups don't rotate
Rating Metric
Sound Quality
8.7
Bass
9.0
Midrange
8.8
Highs
8.3
Durability / Build Quality
9.0
Value
7.9
Design
8.5
Microphone
8.0
Portability
8.1
Battery Life
9.2
UPDATE [February 2022]: These headphones are no longer available. Fortunately, there's no shortage of current Sony headphones. Sony's flagship noise canceling pair of headphones currently is the Sony WH-1000XM4.
Arguably the best thing about the smartphone boom of the past few years has been the rapidly improving technology that's used to make them. One of those technologies being Bluetooth. If you think back to your first time listening to pair of wireless headphones I can almost guarantee that it wasn't a pleasant experience. Bluetooth sucks — or, at least it used to.
Wireless headphones have gotten so good that it's considerably harder now to hear the difference between wireless and wired than it was just a few years ago. Companies that make a lot money from audio products, like Bose and Sennheiser, have begun making the jump to wireless with some of their flagship products like the Bose QC35s and Momentum Wireless. But one company that isn't new to Bluetooth is Sony, and with the new Sony H.ear On Wireless NCs they hope to be the new standard in wireless headphones. So how do they hold up against the ever-growing Bluetooth headphone market?
Related: Best Sony headphones
What's inside?
In the box you'll get a nice carrying case, the headphones, a 3.5mm cable, micro USB cable, and the warranty information and instruction booklet.
Build & Design
The first thing you notice with any pair of headphones is the design. Hard plastic with padded leather ear cups give the headphones a comfortable feel in the hand and on the head. The lack of metal means that these are pretty light when compared to something like the MW60s by Master & Dynamic, but also not as light as the Bose QC35s.
Once they're on your head it doesn't really matter because of the even weight distribution. The shape of the headphones combined with the padding fit almost perfectly. Not tight enough to give you a headache, but not so loose that they fly off your head every time you look down. My only real issue with the build (or is it the design? I can't tell anymore) is that the ear cups don't rotate nearly enough.
Sure they wiggle left and right a bit to fit different sized heads, but having them fold flat would have been really helpful. Not for storing purposes because they do fold at the hinges and can become pretty compact for storage, but just to wear them around your neck. I can't be the only one who lets them fall to my shoulders instead of taking them off when not in use. Ear cups that don't rotate flat just hinder my ability to look down while they're not in use hanging around my neck. Clearly this isn't a deal breaker, but it does get annoying the more you use them.
The H.ear On Wireless NCs look fairly minimal, with nothing but a tiny NFC logo on the side of the ear cups and I love it. The ear cups have a slight slope to them that gives them a weird, but futuristic look. The design isn't for everyone but I can appreciate it because it's different. Aesthetically the only downside to the clean look of the headphones is that the buttons and ports are all on the bottom of both ear cups. There are a total of seven buttons, two ports, and two microphones all packed into this small section of the headphones. They all work great, but it looks (and feels) cramped. There has to be a better way to give users control over everything without seven different buttons.
Connection
Like I said i the beginning, Bluetooth is way better now. The connection was nice and strong and unless I was intentionally testing the limits of the range, I didn't get any skipping. Pairing to iOS is easy, and connecting to Android was even easier thanks to the built-in NFC. Bluetooth quality was good regardless of OS, but Sony also gave these Hi-Res compatibility for lossless audio streaming. If you have a Sony phone or walkman you can enjoy that extra level of fidelity.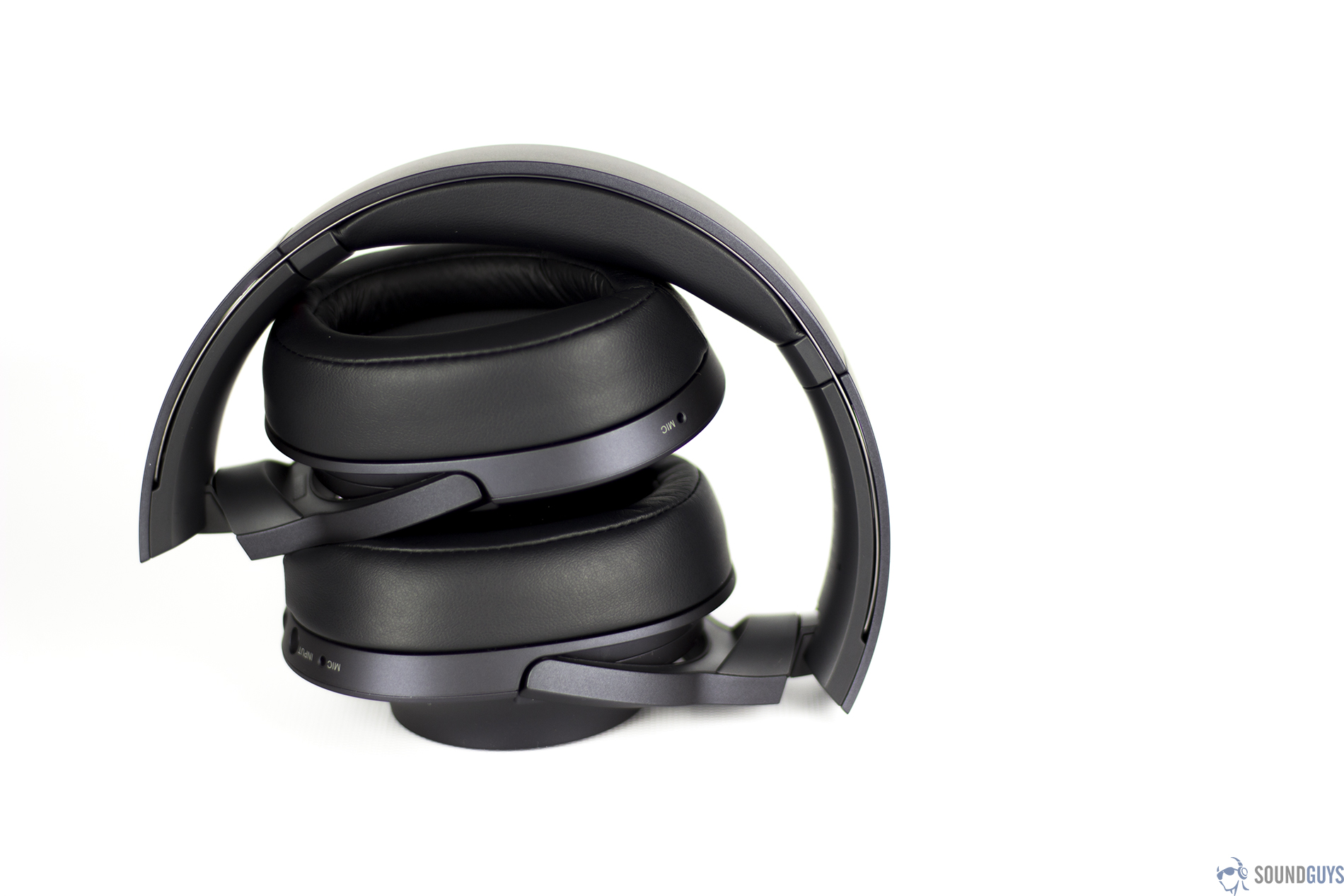 If you don't have a Bluetooth compatible device there's always the friendly and familiar 3.5mm audio input on the bottom of the headphones for you to plug in to. The buttons for playback controls line the bottom of the ear cups, making it a little difficult to use at first. As is the case with most things in life, you'll eventually get used to the button placement but it isn't exactly intuitive. Even after almost two weeks of testing I still press the wrong button from time to time.
Battery Life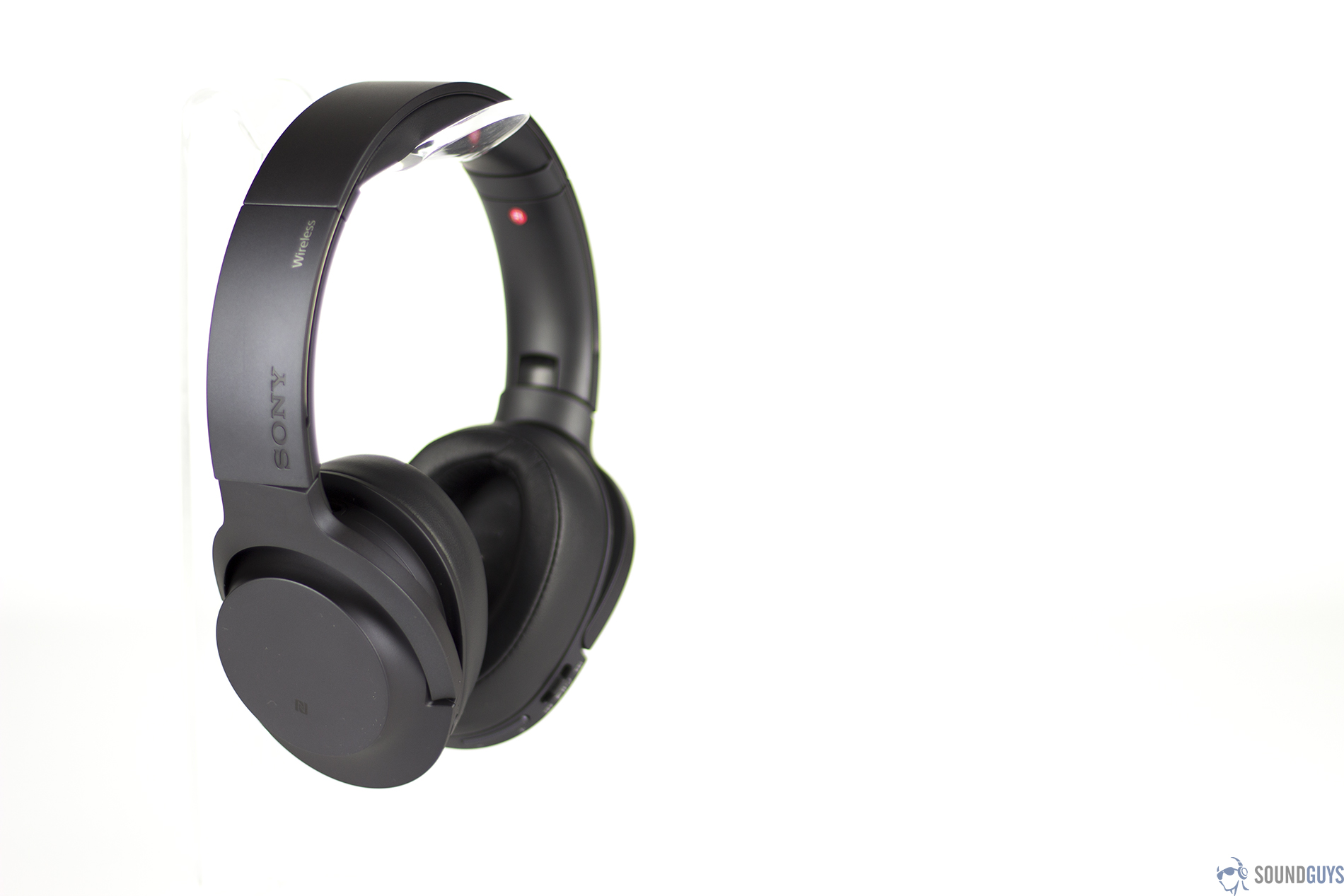 Sony claims the battery will last you about 20 hours of constant playback while connected via Bluetooth and with ANC turned on. This is a high claim, but I was surprised to find that these did even better than that. I was easily able to get 23 or 24 hours straight, and that's with volume maxed out as well. If you listen to music at a medium volume and only use either ANC or Bluetooth, you can probably get them to last a significantly longer time.
Sound Quality
Like I mentioned earlier these have the ability to stream high quality audio if you have a Sony walkman or phone. Unfortunately, I didn't have either lying around so I did all of my testing switching between my iPhone 6s and Nexus 6. One of the more important features of these headphones is the noise canceling, and during testing I made sure to listen to music with ANC switched on at some points and off at others.
I'm not sure why, but I was expected these to have an emphasized bass. I must have forgotten why Sony is so good, because I was surprised to find that lows were handled really well. Bass kicks in most songs were nice and tight, and the bass line in "Timmy Turner" by Desiigner in particular sounded great and was easy to follow weaving in and out of the other elements of the song.
Mids were equally impressive and I didn't hear any muddiness at all Everything from snare hits to background vocals had decent spacing around them and vocals also had a good amount of detail. The sound did get slightly more narrow with ANC turned on, but it was barely noticeable.
I found the high end to be slightly lacking. Hi-hats and cymbals in "Hang Me Up to Dry" by Cold War Kids didn't have the same amount of depth that I've heard in some other headphones. The bright side of this is that they never became harsh, but I think Sony shaved a little too much off the top here.
Conclusion
These are undoubtedly one of the best pair of wireless ANC headphones you can get, but they still don't quite have that amazing noise canceling that makes the QC35s such a compelling choice. That said, they do have a better sound than the Bose so if that's what you're looking for these are a great choice. On top of that these have a great battery life that will most likely outlive even your phone battery if you left the two connected and played music non-stop.
Overall, I would say these edge out the QC35s in terms of what you're getting. But if ANC and comfort is your main priority then these do fall just short of taking the top spot. The only reason these won't be my next go-to pair of over ears is because there's really nothing especially memorable about them. Besides the stellar battery life, they're a fairly average pair of premium headphones — if that makes any sense. They're a safe purchase for most people which makes them a safe bet for Sony, but they're not really amazing.