All products featured are independently chosen by us. However, SoundGuys may receive a commission on orders placed through its retail links. See our ethics statement.
Sony announces new PS-HX500 turntable at CES
Sony is combining the sound of vinyl with the convenience of digital files with their new turntable the PS-HX500.
Vinyl is back, at least that's what recent trends are showing and Sony hopes to capitalize on this with the release of a new turntable called the PS-HX500. But this isn't your average turntable, it comes with a slight twist. Sony has been at the forefront of making hi-res audio a thing even going as far as partnering with Best Buy for hi-res audio demo stations, so naturally their new products are going to have hi-res capabilities including the PS-HX500.
Vinyl has long been appreciated for not only having great sound quality, but also for the entire experience that comes with getting one. There's already plenty of ways to listen to music in high quality, but there's a reason why records are making a comeback and part of that is tied to the full experience of owning a physical vinyl record. That said, there's also a reason why digital files grew in prevalence. They're way more convenient and it's easier to carry a small device that can play music than it is to carry around boxes of vinyls. What makes the PS-HX500 interesting, is that it aims to combine the best of both worlds.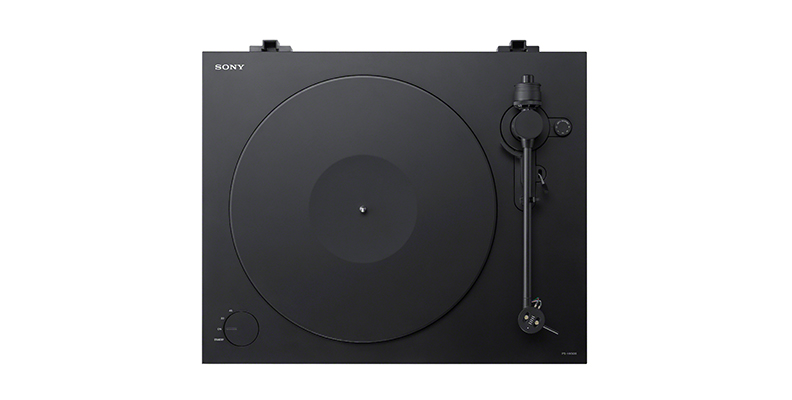 For one, it's a record player. so of course you can play your vinyls on it in their full glory. Where this turntable differentiates itself from others is its ability to convert the vinyls you play into lossless audio files that can then be played on portable devices. The turntable plugs in to your computer via USB and then sends the files over in a lossless format equivalent to DSD quality, and that's it. The process is simple, works on both Mac and PC, and allows lovers of music to enjoy the benefits of vinyl without sacrificing quality or convenience.
Whether or not you can tell when a song is in hi-res and when it isn't, Sony is betting that this is the future of audio and are doing everything in their power to make it so. If they're right and this is the future, turntables like these could become quite common.
The PS-HX500 is set to go on sale sometime this Spring in the US, but there's no word just yet on how much it'll cost. That said pricing is set to €500 for it's European release this April, so chances are it will be priced similarly.