All products featured are independently chosen by us. However, SoundGuys may receive a commission on orders placed through its retail links. See our ethics statement.
Sol Republic announce new and improved Relay Sports in-ears
If you prefer wired headphones while exercising, Sol Republic has just released the sweat proof Relays Sports.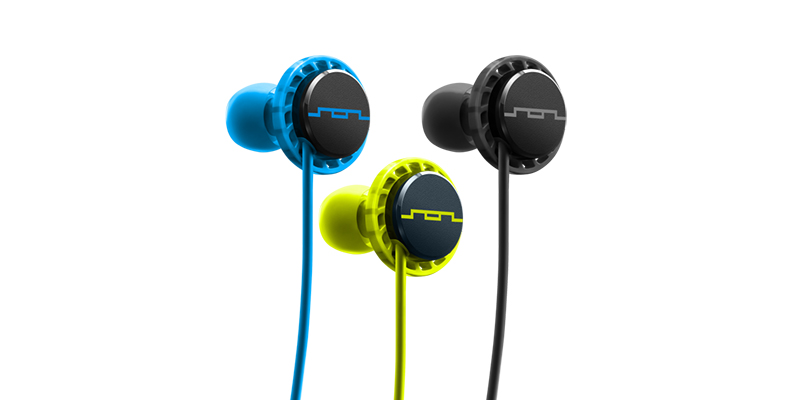 "Music is power, music is emotion, and if it sounds better it feels better." It sounds like Sol Republic knows what's important when it comes to fitness headphones, and they've just announced the Relay Sports in-ears to prove it. Though that may be a niche product depending on your lifestyle, it's certainly a true statement for anyone who listens to music while exercising, Music motivates, and good sound equates to a good workout.
The in-ears have a newly patented Freeflex technology which is specifically designed for ears of various shapes and sizes, which is nice since there are few things more frustrating then going to the gym and realizing that your headphones don't fit. The new 'buds are also water and sweat resistant so you won't have to worry about damaging them no matter how hard you work out, which again, is a very necessary feature for anyone who exercises regularly.
The new patented Freeflex technology (basically a flexible ring that fits the shape your ear) includes an I5 sound engine so that the audio sounds great. That said, I would personally take this with a grain of salt seeing as they're sweat-resistant which by definition requires some loss in sound quality. They also have a 3-button remote for answering phone calls when you can't get to your phone.
Overall, I see these headphones at the gym more than any other (next to Beats) and that's most likely due to the sound quality and the great fit. The best part of all; the price. These retail for only $49 and come in multiple colors including blue, yellow, and black. If you're looking for a pair of workout headphones to replace the ones that came stock with your smartphone, these aren't a bad option at all.
Naturally, we recommend some of the wireless 'buds for exercising purely out of convenience but if you prefer wired headphones then these aren't a bad choice at all. At least you won't have to worry about plugging something else into the charger every other day.