All products featured are independently chosen by us. However, SoundGuys may receive a commission on orders placed through its retail links. See our ethics statement.
Sennheiser unveils four new HD 5 series headphones
Quality sound at a low price?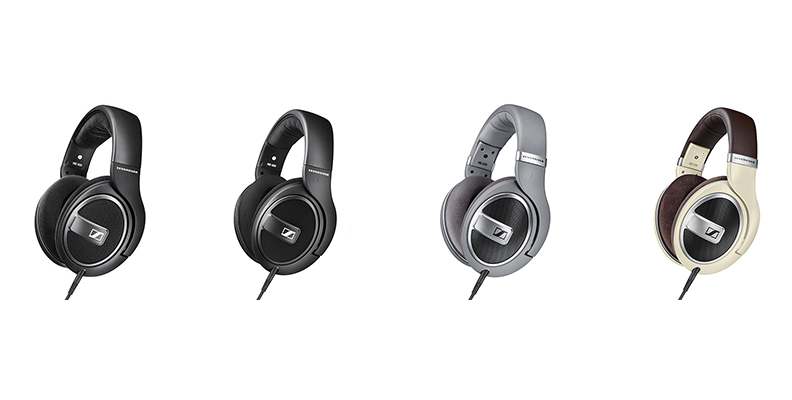 Sennheiser is one of the most respected brands in audio. Not just because of how long they've been doing, but also because of the wide range of headphones they produce. Whether you're an audio amateur or professional, you'll likely find something for you in their product catalog. Sennheiser is now expanding their product line with four new pairs of HD 5 series headphones: the HD 559, HD 569, HD 579, and HD 599.
HD 559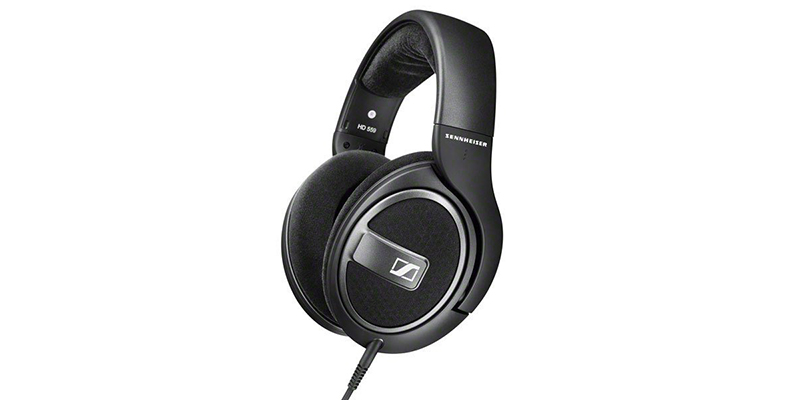 The HD 599 are the least expensive of the bunch at only $149. These open-back headphones provide all-around good quality with a comfortable build. The headband is extra broad to allow it to sit easier on your head and is covered in a soft padding. That same padding can also be found on the detachable ear pads. Both combine to make long-listening sessions as comfortable as possible.
In the box: 3m cable/6.3mm straight plug
Impedance: 50 ohms
Sound pressure level (SPL): 108dBSPL (1kHz/1Vrms)
THD, total harmonic distortion: ( <0.2% (1kHz/100dBSPL)
Frequency range: 14 – 26,000 Hz
HD 569
If you're looking for a more portable option, there's the HD 569 which go for $179. The word "portable" should be taken with a grain of salt here, since the headphones don't actually fold down for easy storing. But these are closed-back so that you can listen to your music in noisy environments without disturbing (or being disturbed by) the people around you. These aren't going to be as good as Active Noise Canceling headphones by any means, but they're better than open-back when it comes to sound leakage. These also come with two detachable cables: a 3m straight cable and a 1.2m cable with a one-button mic and remote perfect for smartphones.
In the box: 1.2, cable with 1-button remote/ 3.5mm straight plug & 3m cable/6.3mm straight plug
Impedance: 23 ohms
Sound pressure level (SPL): 115dBSPL (1kHz/1Vrms)
THD, total harmonic distortion: ( <0.2% (1kHz/100dBSPL)
Frequency range: 10 – 28,000 Hz
HD 579
Stepping it up a notch in both sound quality and price are the new HD 579. These are also open-back headphones that Sennheiser claims will bring "near audiophile levels of sound" at only $199. The ear pads are also replaceable so you can easily swap them out in the future if you choose to, but the soft padding and circumaural design will make these perfect for hours of listening.
In the box: 3m cable/6.3mm straight plug & 6.3mm to 3.5mm adapter
Impedance: 50 ohms
Sound pressure level (SPL): 106dBSPL (1kHz/1Vrms)
THD, total harmonic distortion: ( <0.2% (1kHz/100dBSPL)
Frequency range: 15 – 28,000 Hz
HD 599
At the top of the new releases are the HD 599. These come in at $249 and instead of sound levels claim "near audiophile levels of sound quality." Again, at the price it should be taken with a grain of salt but if any company can provide great sound at a low price it's Sennheiser. If you don't yet have a pair of high end headphones and are looking to get your feet wet, these seem to be a decent entry-level pair of headphones. Surely Sennheiser is hoping that you'll move on up to their upper tier products after trying these because on their website they say, "Be Warned: there is no turning back."
In the box: 3m cable/6.3mm straight plug & 1.2m cable/ 3.5mm straight plug & 6.3mm to 3.5mm adapter
Impedance: 50 ohms
Sound pressure level (SPL): 106dBSPL (1kHz/1Vrms)
THD, total harmonic distortion: ( <0.1% (1kHz/100dBSPL)
Frequency range: 12 – 38,500 Hz