All products featured are independently chosen by us. However, SoundGuys may receive a commission on orders placed through its retail links. See our ethics statement.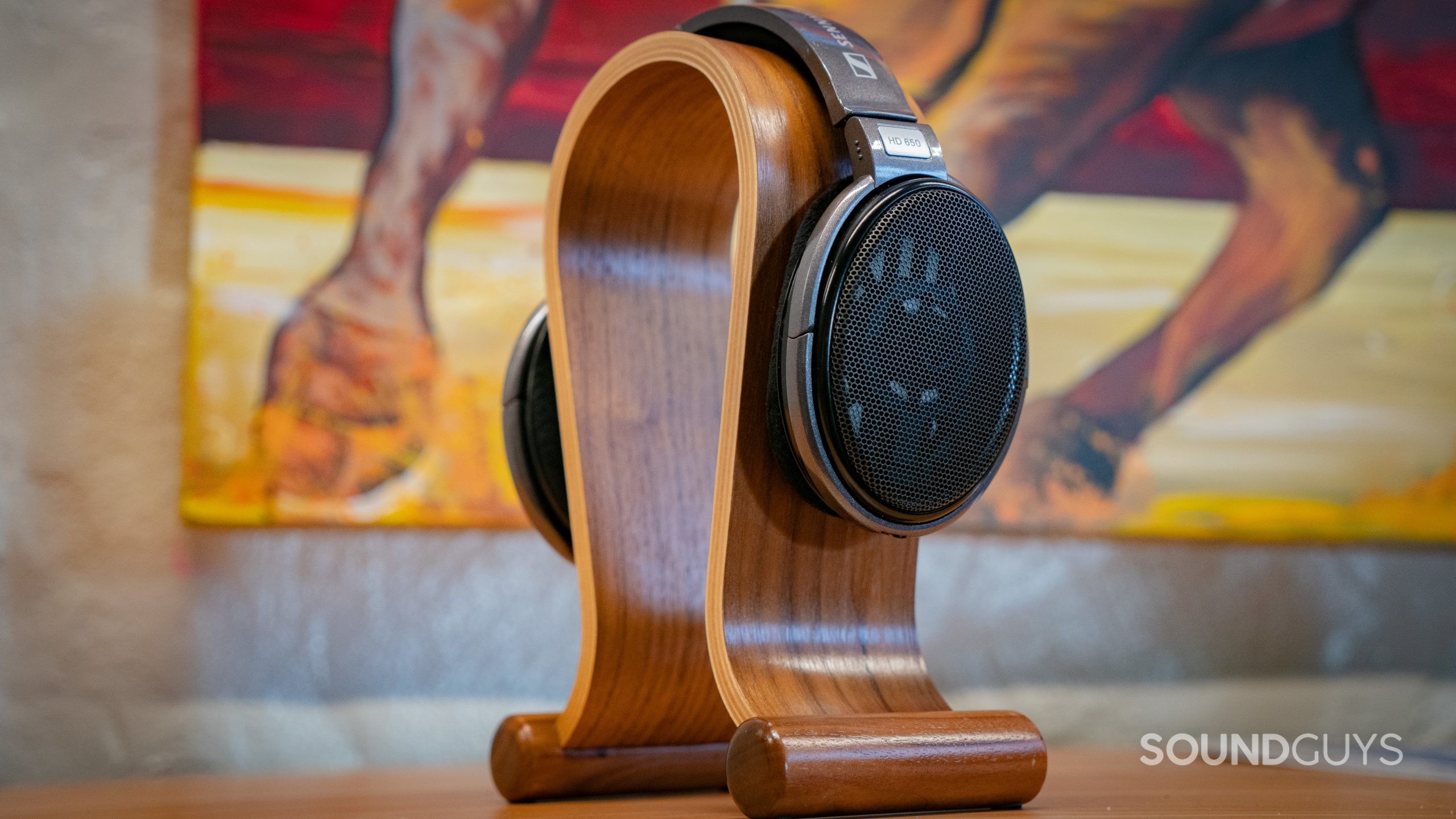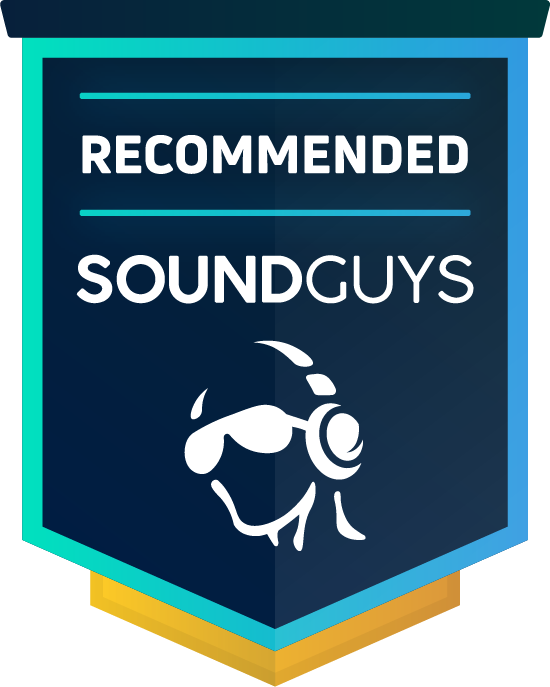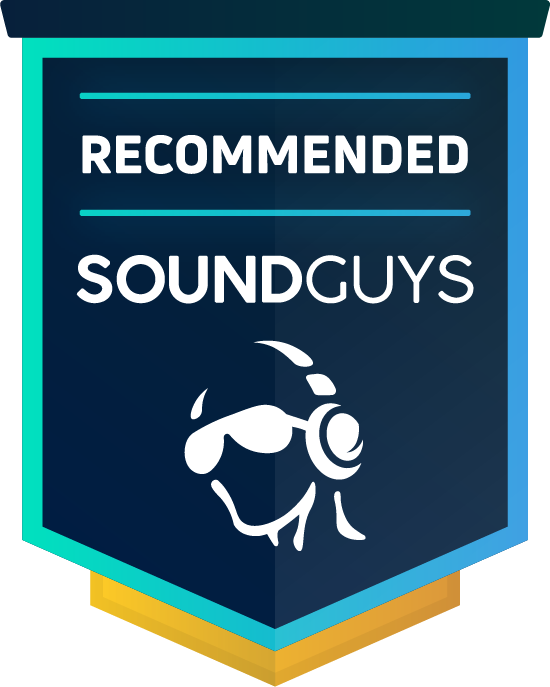 The bottom line
The Sennheiser HD 650 is still an excellent choice for anyone looking for a reference quality open backed headphone that's comfortable and well designed. There's a reason it's been popular as long as it has.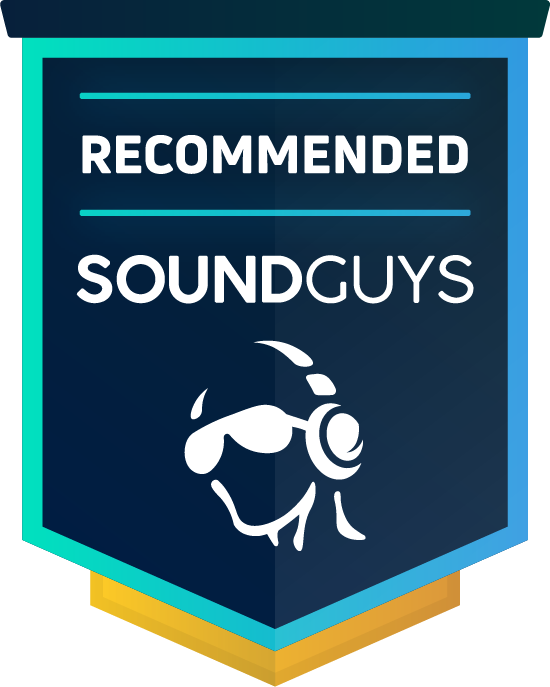 Sennheiser HD 650
The Sennheiser HD 650 is still an excellent choice for anyone looking for a reference quality open backed headphone that's comfortable and well designed. There's a reason it's been popular as long as it has.
Dimensions
315 x 254 x 110 mm
70mm x 40mm (inside ear cup)
3m (cable)
What we like
Excellent sound quality
Very comfortable
User replaceable cable
What we don't like
Sub-bass rolloff
Rating Metric
Sound Quality
9.7
Bass
9.6
Midrange
9.9
Highs
9.7
Durability / Build Quality
7.0
Value
7.5
Design
9.0
Connectivity
6.5
Portability
4.5
Feature
7.0
Comfort
9.9
Sennheiser's line of open backed headphones has grown a bit over the years, but the HD 650 remains a stalwart of the brand that's been around for close to two decades. Along with the HD 600, it's considered by many as a true reference headphone, not just in terms of the sound signature, but for listener comfort too. Plenty of products have come and gone during this headphone's lifetime, so let's see where it stands compared to the current competition, as well as the HD 600 we tested recently.
Editor's note: this is the first version of the article. Updates will follow as the market changes.
About this Sennheiser HD 650 review: We tested the Sennheiser HD 650 over a period of 2 weeks. SoundGuys purchased the unit for this review.
The Sennheiser HD650 is an excellent choice for anyone who wants a classic, great sounding, comfortable open backed headphone to keep at their listening station for extended sessions.
What's it like to use the Sennheiser HD 650?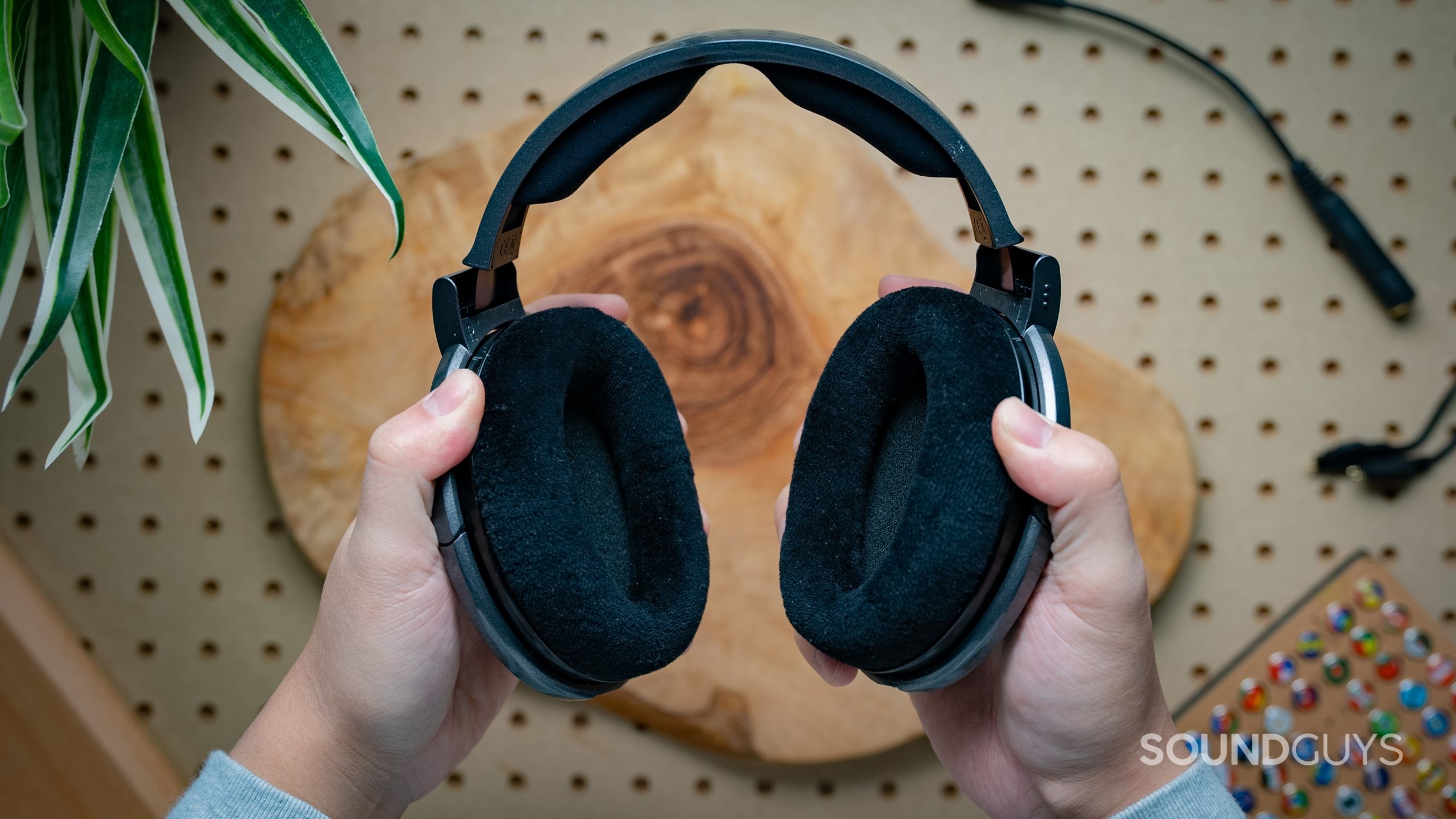 Generous soft padding surrounds the ear cups and lines the headband.
No storage case is included, you just get the headphones, the Y cable, and a short adapter cable. You'll need to look for a carrying case if you're planning on taking them anywhere on a regular basis, especially considering the open-back design. Also, there are no folding hinges to further compact the headset, underscoring that this is basically intended for home (or studio) use only.
The headphone is built using a frame design that's been totally optimized by Sennheiser over the years. The plastic parts are finished with a subtle grey metallic sparkle. The badges on each side over the open grilles are light grey and give the model number. All other parts are black. Identifying the left and right sides in low light conditions isn't totally obvious until you remember that the Sennheiser logo on the headband goes to the left. I still would prefer a Y cable with color coded ends, which used to be the standard for this line, but sadly isn't any more.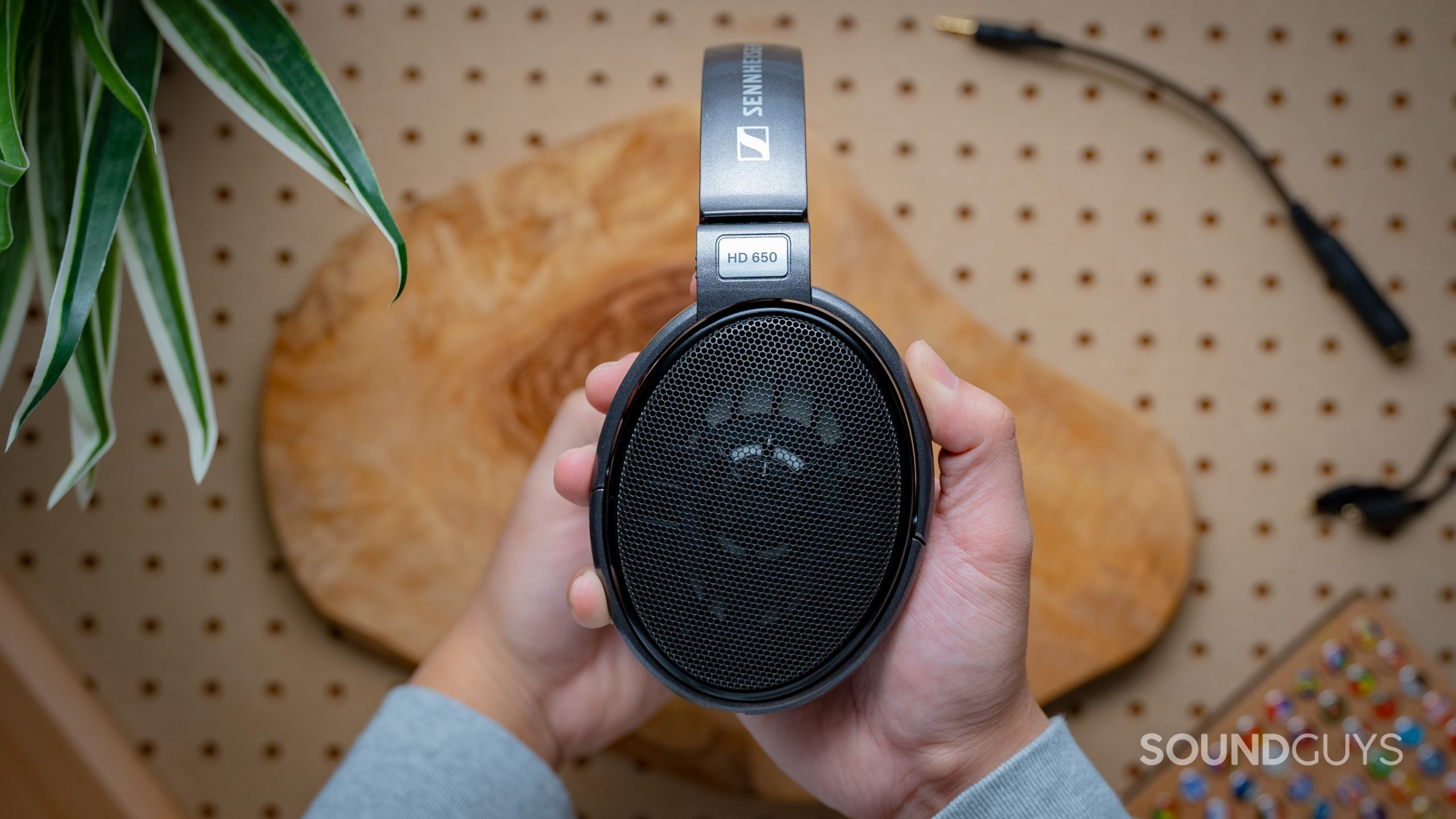 The ear cups have open backs covered by fine black metal grilles.
The large ear cups easily accommodate larger than average ears, and the padding material works okay over glasses.  I find the clamping force appropriate, and the small amount of swivel in the ear cups means they follow the contours of my head perfectly. The low weight of the headphones and ample padding mean that very long listening sessions are possible without discomfort—I sometimes forget I'm wearing them. Notches on the headband make it possible to recall your size setting, but only by counting the clicks made by each adjustment of the relatively stiff metal mechanism.
How does the Sennheiser HD 650 connect?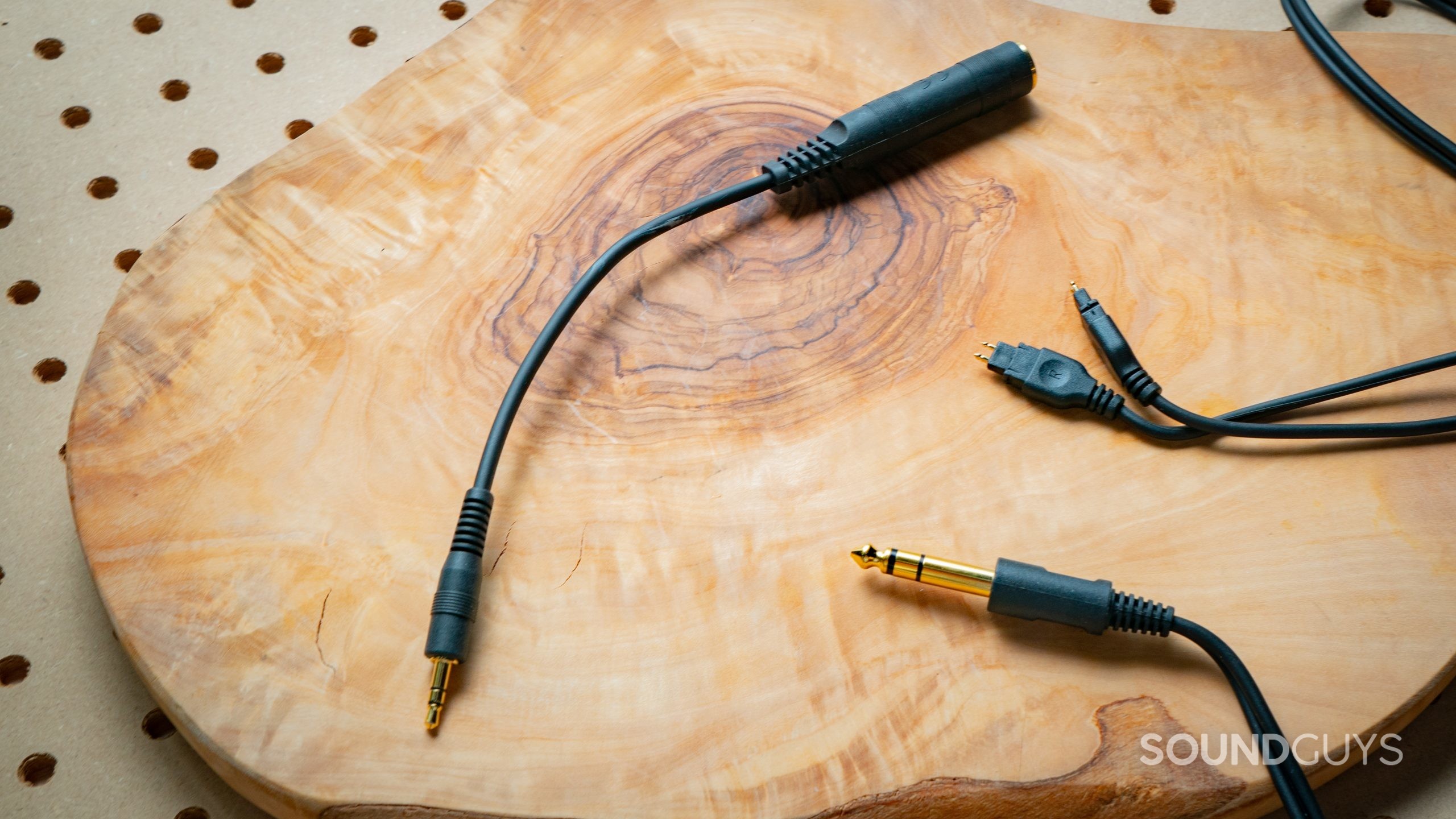 The HD 650 comes with a 1/4 inch plug terminated cable as standard, with an included short adapter cable to change it to the more universal 3.5mm jack.
The Sennheiser HD 650 connects to your source via the included 3 meter (just under 10 feet) long cable, which can be cumbersome in some situations, and terminates in the larger standard 1/4-inch TRS plug. The Y-shaped cable connects into each ear cup using Sennheiser's standard 2 pin push fit connectors. I share my colleague Chris Thomas' opinion that the supplied adapter arrangement is "backwards" (using a dongle to offer a 3.5mm plug instead of an adapter to get a 1/4 inch one), and prefer the threaded 1/4-inch adapter on top of a 3.5mm plug that doesn't add even more cable length. Of course, if these headphones are going to live by a desk or recliner and never leave, it isn't really an issue.
You probably won't need a dedicated amp but it's possible that your source device won't have enough power to make the most of the Sennheiser HD 650. It's actually 6dB more sensitive than the HD600. If you find that you can't get your headphones loud enough, or you're running very close to the limit, you'll want to explore getting an amplifier.
| Specification | Value |
| --- | --- |
| Impedance | 300Ω |
| Sensitivity | 103dB/1Vrms |
| Connection | TRS |
| Driver type | Dynamic |
How well does the Sennheiser HD 650 block out noise?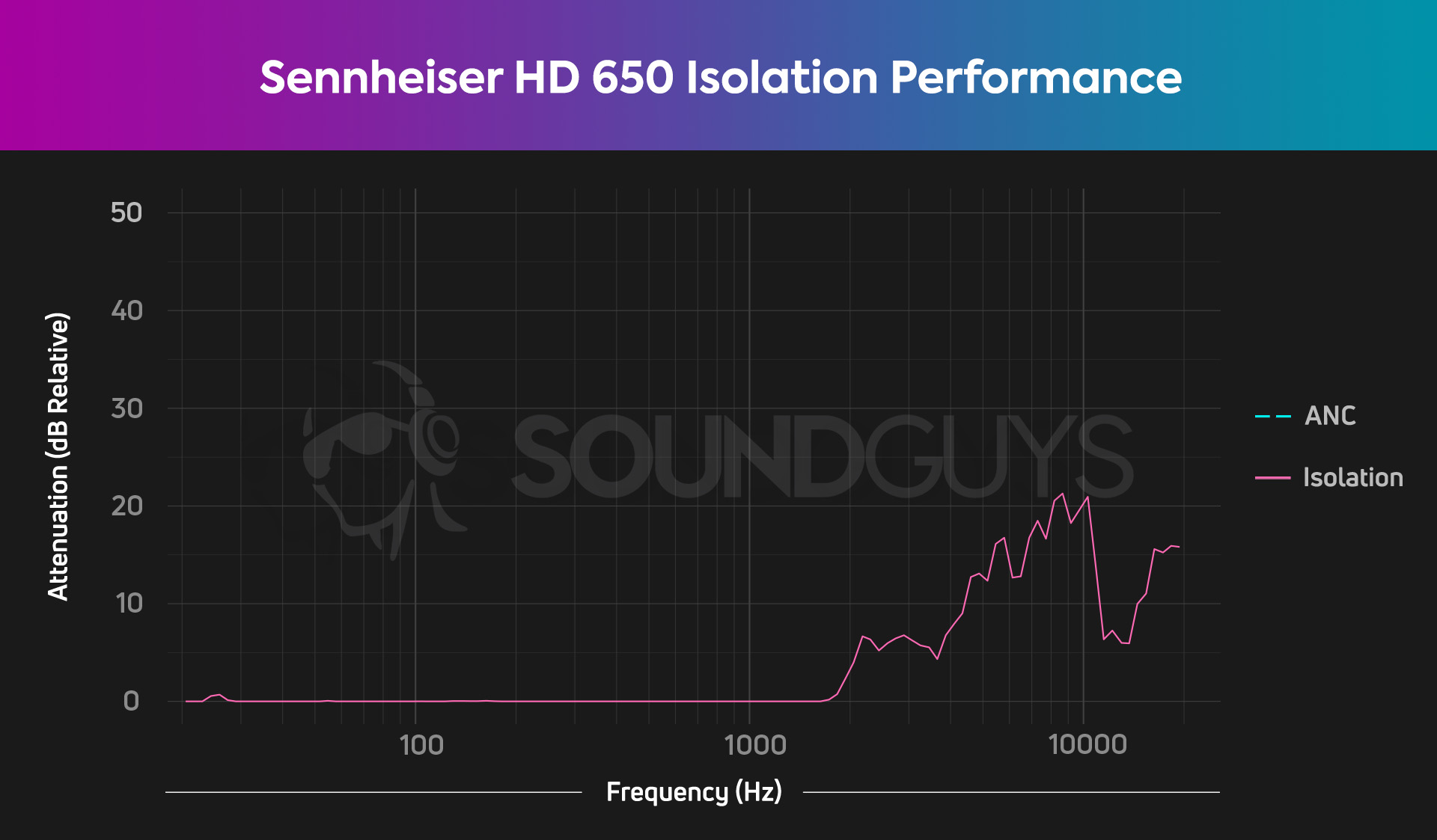 Minimal isolation, as expected for an open back headphone.
These are open backed headphones, so you get minimal noise isolation. This means you shouldn't expect to use them outside of quiet places like a private office or den. It's also good to confirm that HD 650 also doesn't exhibit any notable passive amplification (<1dB) of ambient noise, which we have seen on some open backs.
How does the Sennheiser HD 650 sound?
Editor's note: this review makes use of a hover-enabled glossary to describe sound quality, based on a consensus vocabulary. You can read about it here.
Should you buy the Sennheiser HD 650?
The HD 650 is still a safe bet if you're looking for open backs.
The HD 650 was never cheap, but with the recent general upward trend in pricing in the industry and the emergence of many premium priced offerings from more audiophile oriented brands, it's now a better looking price proposition than it's ever been. That said, it's definitely worth doing some listening comparisons with the HD 600 to see if the difference in price is worth it to you. You basically can't go wrong with either one.
Sennheiser HD 650
Sennheiser HD 650
How does the Sennheiser HD 650 compare to the Sennheiser HD 600?
The Sennheiser HD 600 is held in similarly high regard to the HD 650. But what's the difference?
There's a strong family resemblance here.
In terms of frequency response, the two models are extremely similar. In fact, you'd be hard pressed to find two headphones that are more similar in terms of their measured response. If we're going to split hairs, the HD 650 has a marginally higher output at 20Hz, giving it slightly better bass extension. The HD 600 is a tad brighter thanks to a little extra output at 7kHz. Also note that the HD 650 is 6dB more sensitive than the HD 600, which is meaningful, and could make the difference between using the headphone output from your source device or needing an external amplifier for some extra help.
What should you get instead of the Sennheiser HD 650?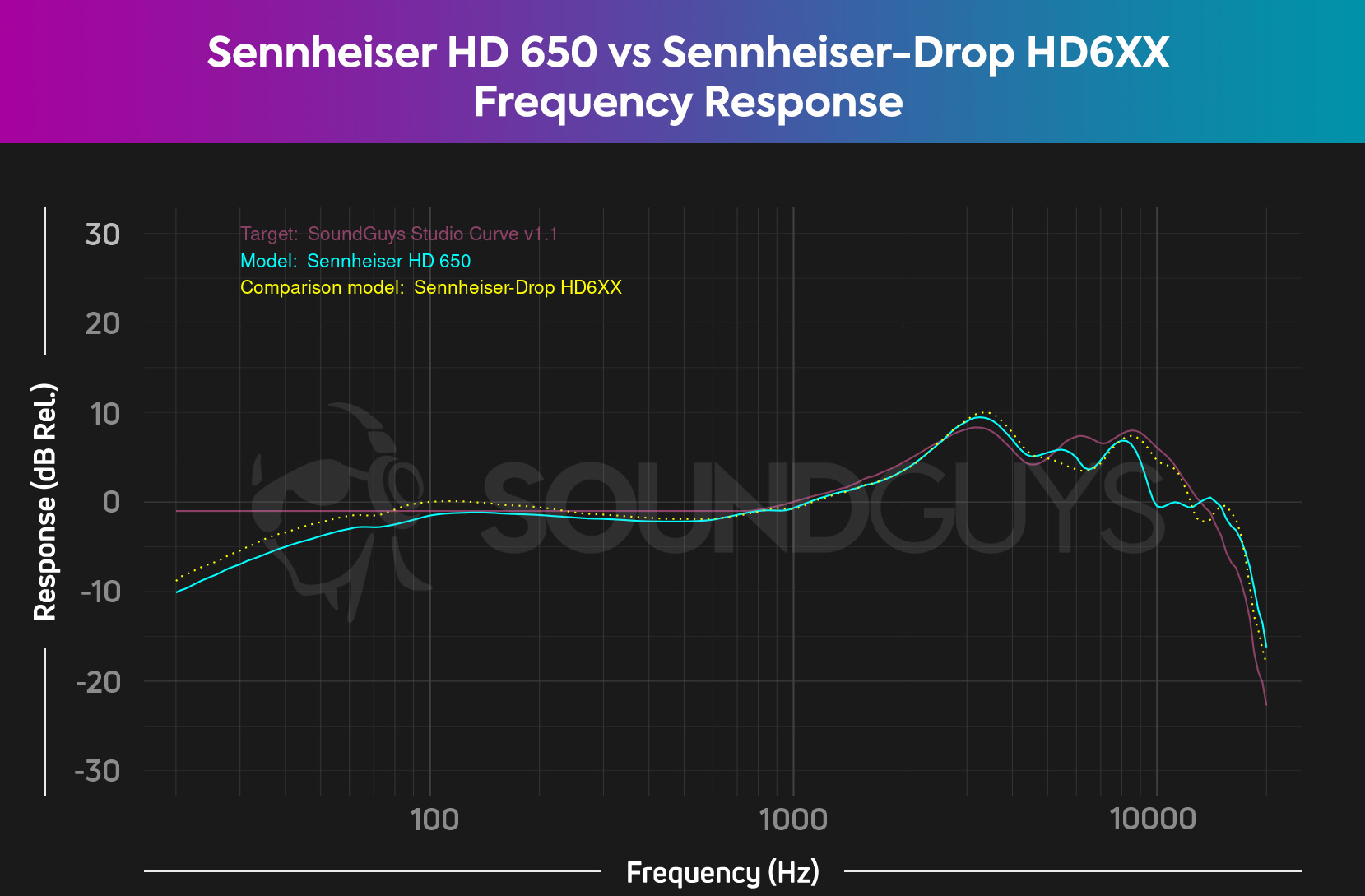 The Drop x Sennheiser HD 6XX also measures very close to the HD 650 for frequency response.
If you're into the Sennheiser HD sound, we always recommend checking out the Sennheiser x Drop HD 6XX first. Its sound is extremely close to the HD 650, and some might even argue it's better. It's certainly a better deal price wise. Keep in mind the fit and finish of the Drop product aren't up to the same standard as the HD 650, but it's close enough for most.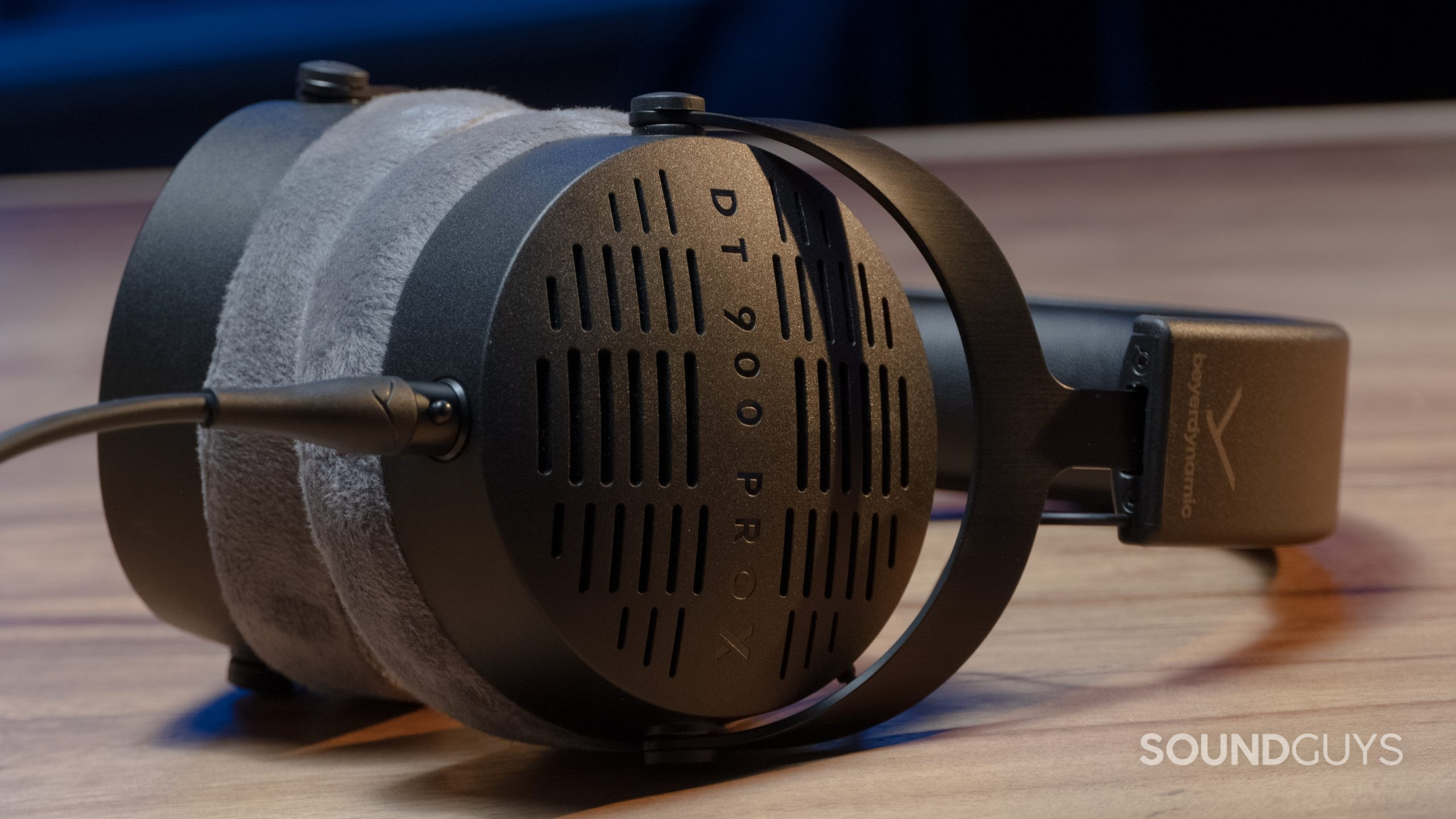 The Beyerdynamic DT 900 PRO X offers a metal build and a studio-tailored sound.
Really the only other comparable brand that can provide such surefire classic designs is Beyerdynamic. Pick up the Beyerdynamic DT 900 PRO X for a great sounding and comfy open-back pair of headphones. The DT 900 PRO X provides a more accurate representation at the low end than the Sennheiser HD 650. Some may prefer the oval-shaped ear pads of the HD 650 compared to the circular pads on the DT 900 PRO X, but that's dependent on your head and ear shape.
Frequently asked questions
No, unless you need a different termination to use the Sennheiser HD 600 with your source device, or need a different length, there's no need to change the cable.