All products featured are independently chosen by us. However, SoundGuys may receive a commission on orders placed through its retail links. See our ethics statement.
Scosche: Bringing Bluetooth to Cyclists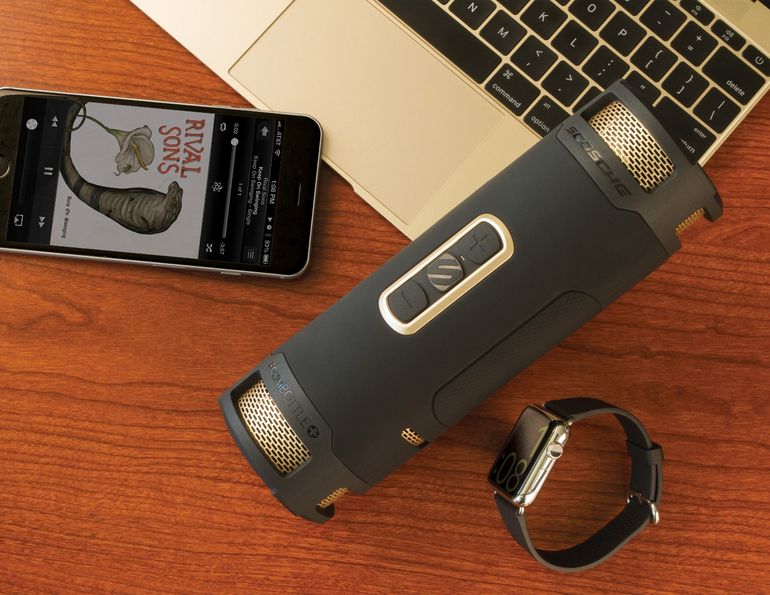 Let's be honest with each other for a second: Bluetooth is everywhere. We got Bluetooth keyboards, mice, microphones, headphones, speakers, car stereos, smartwatches, and maybe some light bulbs. I use Bluetooth pretty much every day when listening to music or watching Breaking Bad for the 49th time. It's one of the most abundant wireless connection options available today. That being said, in recent years, Bluetooth does a great job when we want to take our music where wires just reach their end…well, the end of their cable, that is.
We all have bicycles, yes? Well, all of us probably have a concept of what a bicycle is and one of the things you're probably not doing on a bicycle is listening to music via a Bluetooth speaker. You probably got some earbuds or lightweight headphones to do the job for you. Now, that's rather precarious, no? Assuming that they're wireless, it just takes a few swift movements for them to possibly fly off. Even so, it's a bit more dangerous if you consider that your ambient environment is probably shielded. Now, I can't speak for all peripherals, but you get the point: It's not the best solution, or the safest for that matter. Now, Scosche brings us a solution by mounting a speaker to your bike.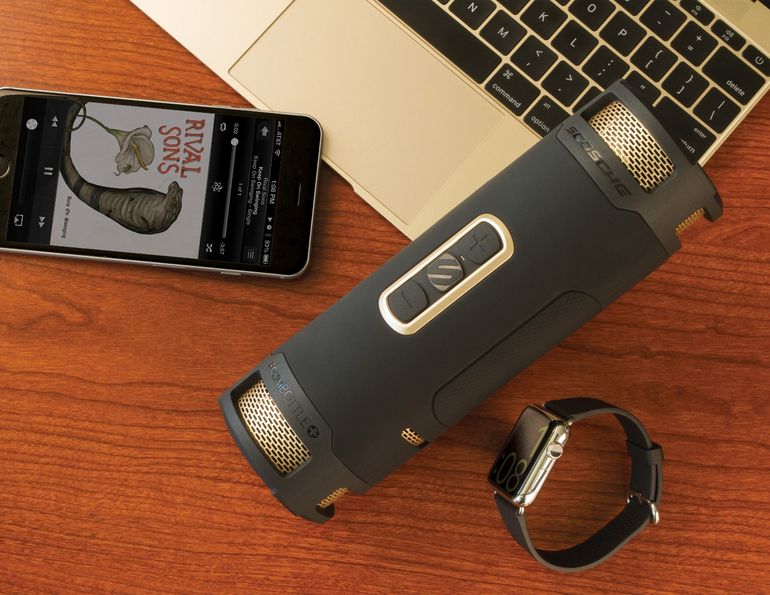 The BoomBottle+ is a speaker that you can slide right into your bicycle water bottle cage, as you can see above. Its hands free design provides Bluetooth connectivity for seamless listening and physical media controls for volume and track adjustment. That pretty much summed the BoomBottle+ into a few nice sentences. Obviously, with a product like this, it has to be pretty rugged. By the looks of it, ruggedness is pretty present with the indented speakers and port cover. With a 6,000mAh battery, this provides up to 15 hours of audio playback for every charge. With that 6,000mAh battery, users can also recharge peripherals via USB. Seeing that this is aimed towards, well, people who are riding their bike, it's only natural that there would be proper protection if this falls out of your cage spontaneously. The BoomBottle+ is equipped with a TPU exterior and an IP67 rating for dust and water resistance. Now, chances are, you don't need to submerge this into water or anything. In fact, this speaker will float for easy retrieval, but this will survive puddles.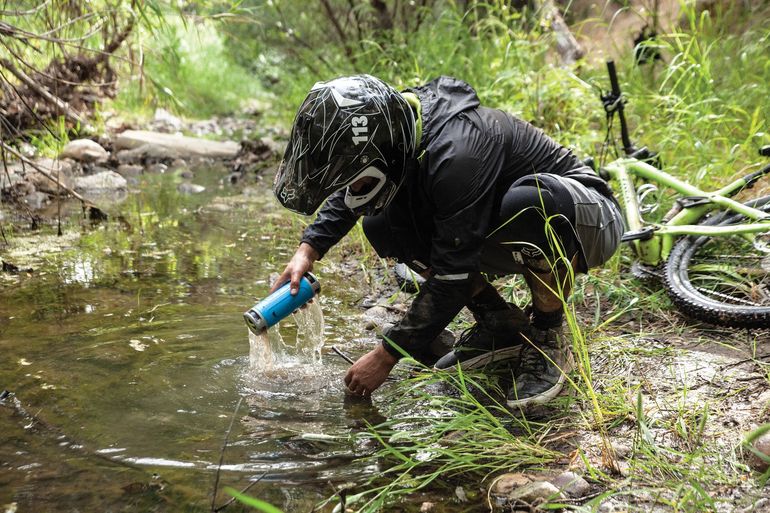 Now, what's nice about this is that this is a pretty versatile product. Being a detachable Bluetooth speaker, Scosche could have easily made this a proprietary Bluetooth speaker that you have to screw on your bike using a proprietary mount, but I'm glad that their design fits many use cases. Seeing that it does fit into the average water bottle cage, this will probably fit inside your average cup holder. If you're still hauling around a car with a horrible stereo system, this is probably a quick fix. I'm not sure if that's the best use case, but the point is, it will fit in your average cup holder, based on its design. With the top and bottom being flat, you can just as easily stand it on either end. Seeing that the device seems to project sound in all directions based on the grille placement, orientation probably doesn't matter. Scosche obviously acknowledges the versatility of their product with included accessories from the carabiner clip and quarter-inch threading for a tripod mount.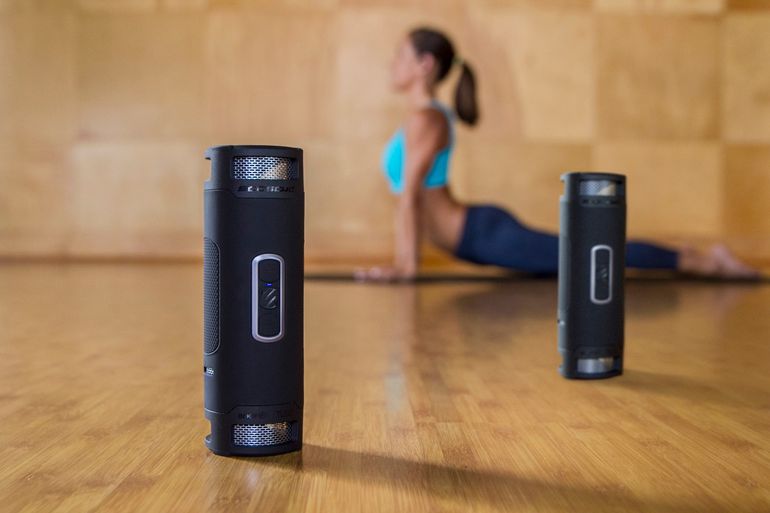 The Schosche BoomBottle+ is available to order for $179.99. If you want your speaker to be an absolute tank, check out the link for color options like Black/Gold, Black/Space Gray, and Sport Blue.