All products featured are independently chosen by us. However, SoundGuys may receive a commission on orders placed through its retail links. See our ethics statement.
Samsung Level On Wireless Review
The Samsung Level On Wireless are a step up from the original, and now they're actually worthwhile even if you don't own another Samsung product.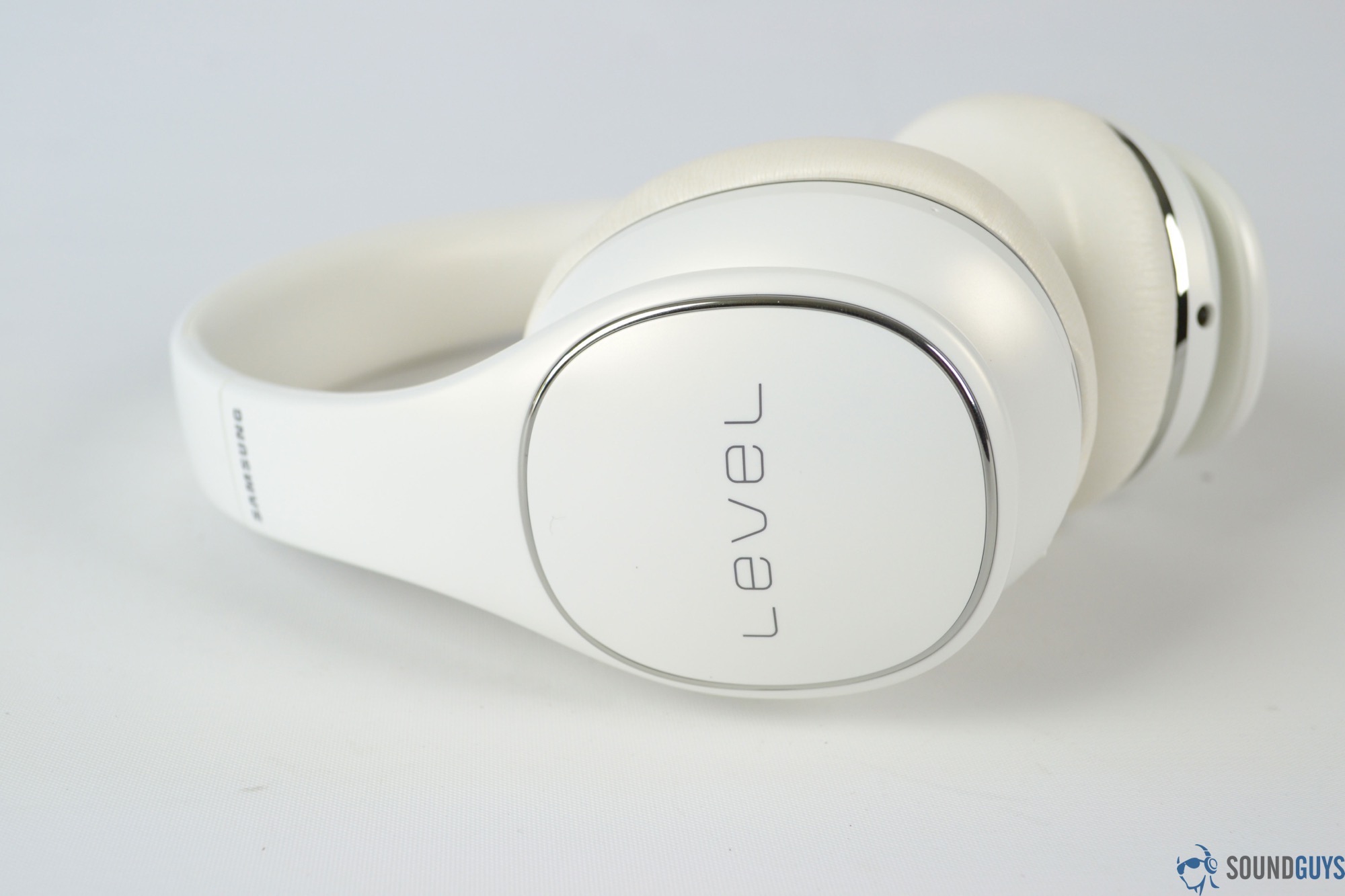 Last year we looked at what at the time comprised of Samsung's entire Level line of audio products. All of them had their various positives and negatives, but the unifying theme seemed to be that they were really good for people who already owned other Samsung products. For everyone else, not so much.
The updated Samsung Level On Wireless might take their name and form factor from last year's on-ear models, but in reality, they better resemble a scaled down version of the top of the line Level Over model, right down to the gesture-based controls.
What's In The Box?
Unlike last year's review units, which arrived in nothing more than plain black boxes, the Samsung Level On Wireless came to us in retail packaging. Open up the box and the first thing you'll see are the headphones, with everything else packed into the middle. You'll find a carrying bag, USB charging cable, 3.5 mm audio cable, and the manuals.
Build and Design
Unlike last year's version of the Level On, the Samsung Level On Wireless are available in a total of four colors. We're looking at them in white, but they're also available in black, red, and blue. Another difference is that in the white version, the ear cups match, unlike the brown ear cups from last year.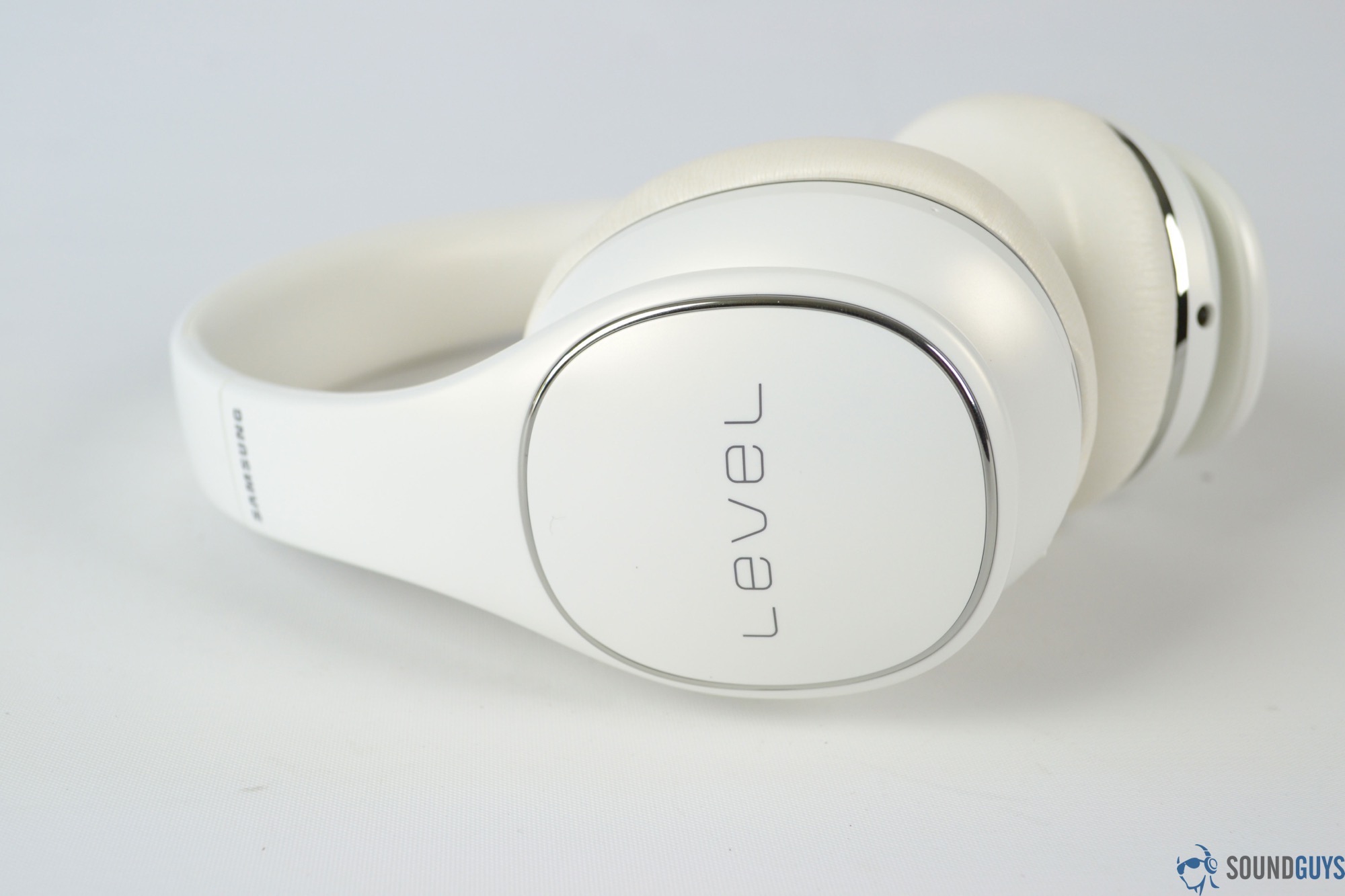 The headphones remain comfortable, and the ear cups have the same cushion-y feel as last year. After an hour or so the cups could start to feel a little on the warm side, so this could be something to watch out for if you're wearing these in the middle of the summer.
The Level On Wireless are light, but this also gives them a feel that isn't flimsy, but fragile feeling. In every day use, they hold up fine, but it feels like a drop could be harder on these than on other headphones.
Connectivity
Unlike the simple inline remote from last year's Level Ons, the Level On Wireless copy the Samsung Level Over's control scheme, which is similar to the Parrot Zik.
No physical buttons are needed for playback. Double tap on the right ear cup to pause and resume playback. Swiping up and down raises and lowers volume accordingly, and swiping forward and backward (or right and left, if you're looking at them from the side) skips tracks.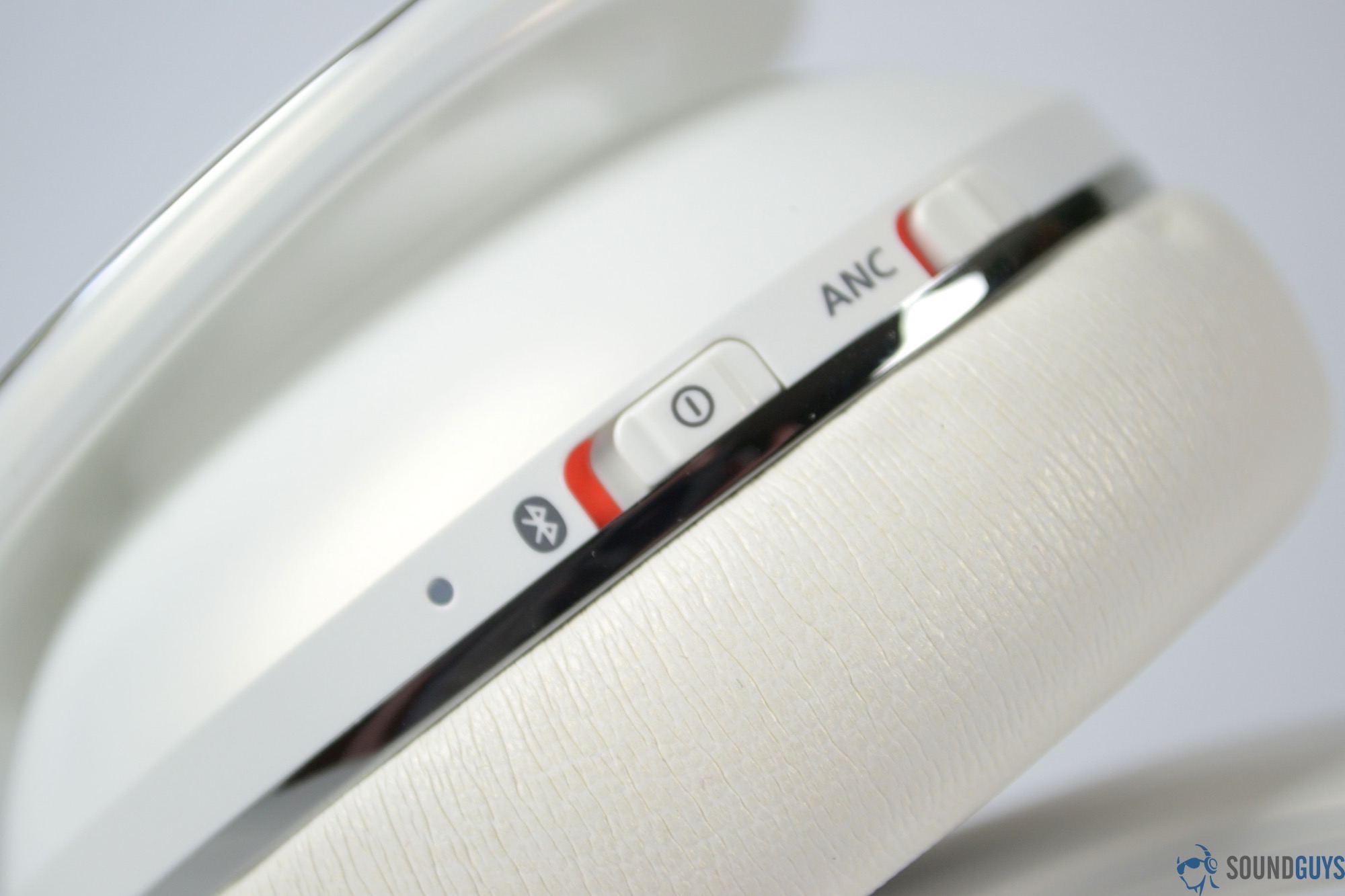 Pairing is simple whether you're using the NFC located on the left ear cup or not. Simply turn them on and keep the button held toward the Bluetooth icon for an extra moment to kick them into pairing mode.
Connectivity worked fine with every device we tested and range was fairly good, though at about 25 feet with a few walls in the way, we noticed some skipping and dropouts.
Battery Life
Samsung claims a battery life of up to 11 hours of talk or listening time with ANC enabled, or 23 hours of talk or listening time without ANC enabled. Though it varied in each test, we found that actual battery performance was fairly close to Samsung's claims.
The headphones are charged by the included USB cable, though no wall charger is included. Using a standard generic wall charger, we found the Samsung Level On Wireless charged in just under three hours.
Sound Quality
While we did plug the Samsung Level On Wireless into a Focusrite Saffire Pro 40 audio interface to test fidelity, most of our testing was done over Bluetooth, since this is how most people will be listening.
Lows are clear and clean without any noticeable distortion. The bass is well represented without going over the top. Most people will find these provide enough bass for their liking, though if you're into mega-bass, you might want to look elsewhere.
It seems that bass has slightly increased over last year's model, but it has been a while and we didn't have the older pair on hand for testing to confirm.
When ANC is turned on, it seems to help with the somewhat "woofy" sounding midrange that last year's Level Ons occasionally suffered from. Detail in the high mids is nice, and luckily these didn't inherit the Level Over's hollow midrange.
Detail in the highs is good, but we still found these to be lacking a certain shimmer or sparkle in the high end. This can't all be blamed on the Level Ons, as this seems to be a trend in consumer-focused headphones lately.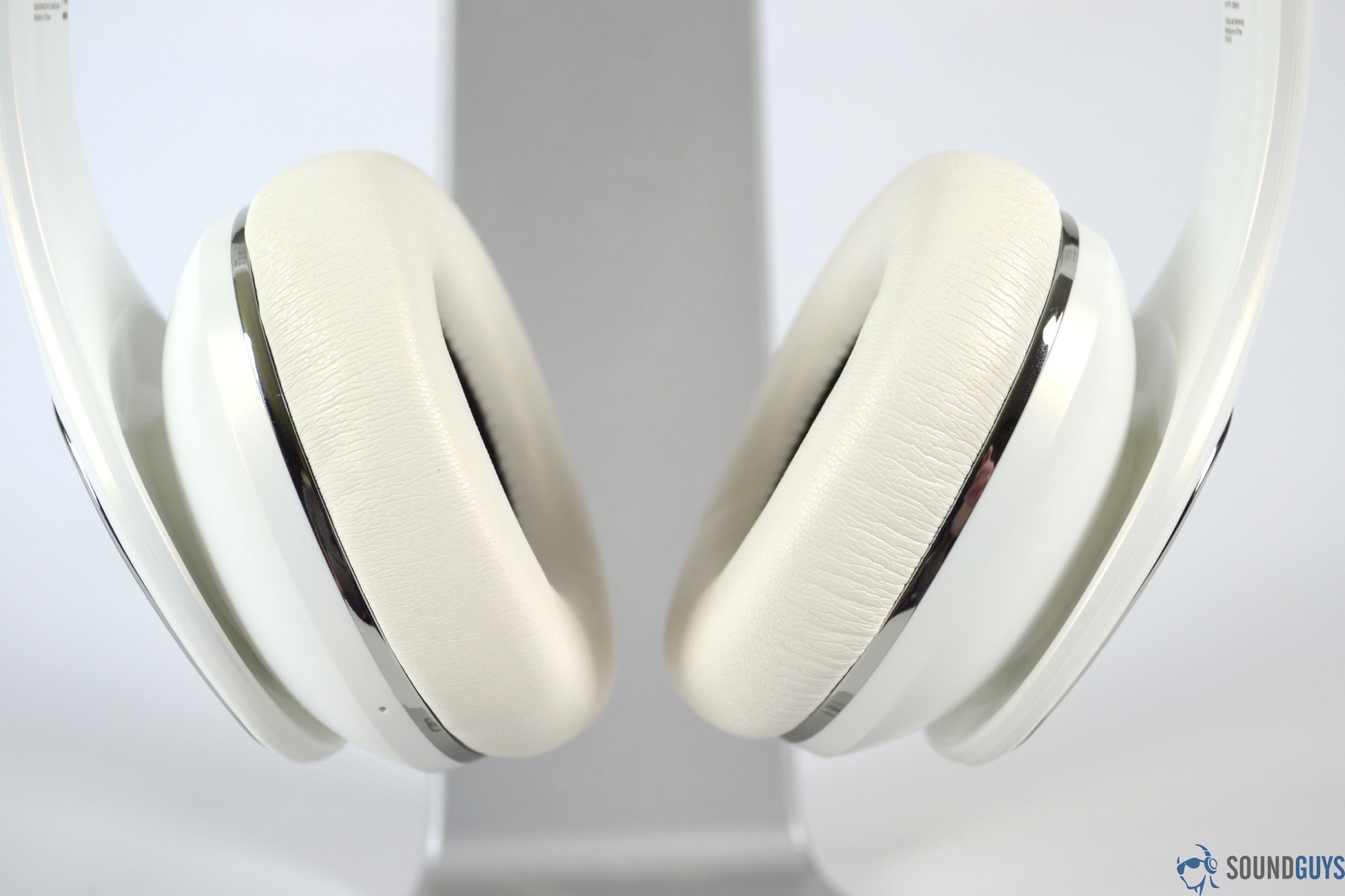 Soundstage is still very good, especially considering we're talking about closed back on-ears that also happen to be wireless.
The adaptive noise cancellation works well for blocking out voices, even with music at fairly low volumes. When music isn't playing, you'll hear a soft ocean-style noise, but this doesn't do much to block out your surroundings.
Overall, the Level On Wireless sound similar to last year's model, with a little bit of the Samsung Level Overs mixed in. All things considered, the sound is a little better thanks to the ANC, but hasn't changed all that much.
Conclusion
While the Samsung Level On Wireless are still ostensibly meant to compliment other Samsung devices, this pair of headphones has come a long way from last year's iteration. This is a massive step up, and a nice pair of headphones in general.
Not everything is perfect – the build feels a little flimsy and the price is a little high – but if you like the look and sound of the Level On Wireless, they're a good pick, especially if you already own a Samsung phone or tablet.
Frequently asked questions about the Samsung Level On
The Samsung Level On will charge faster when turned off than when powered on and connected via the microUSB cable.