All products featured are independently chosen by us. However, SoundGuys may receive a commission on orders placed through its retail links. See our ethics statement.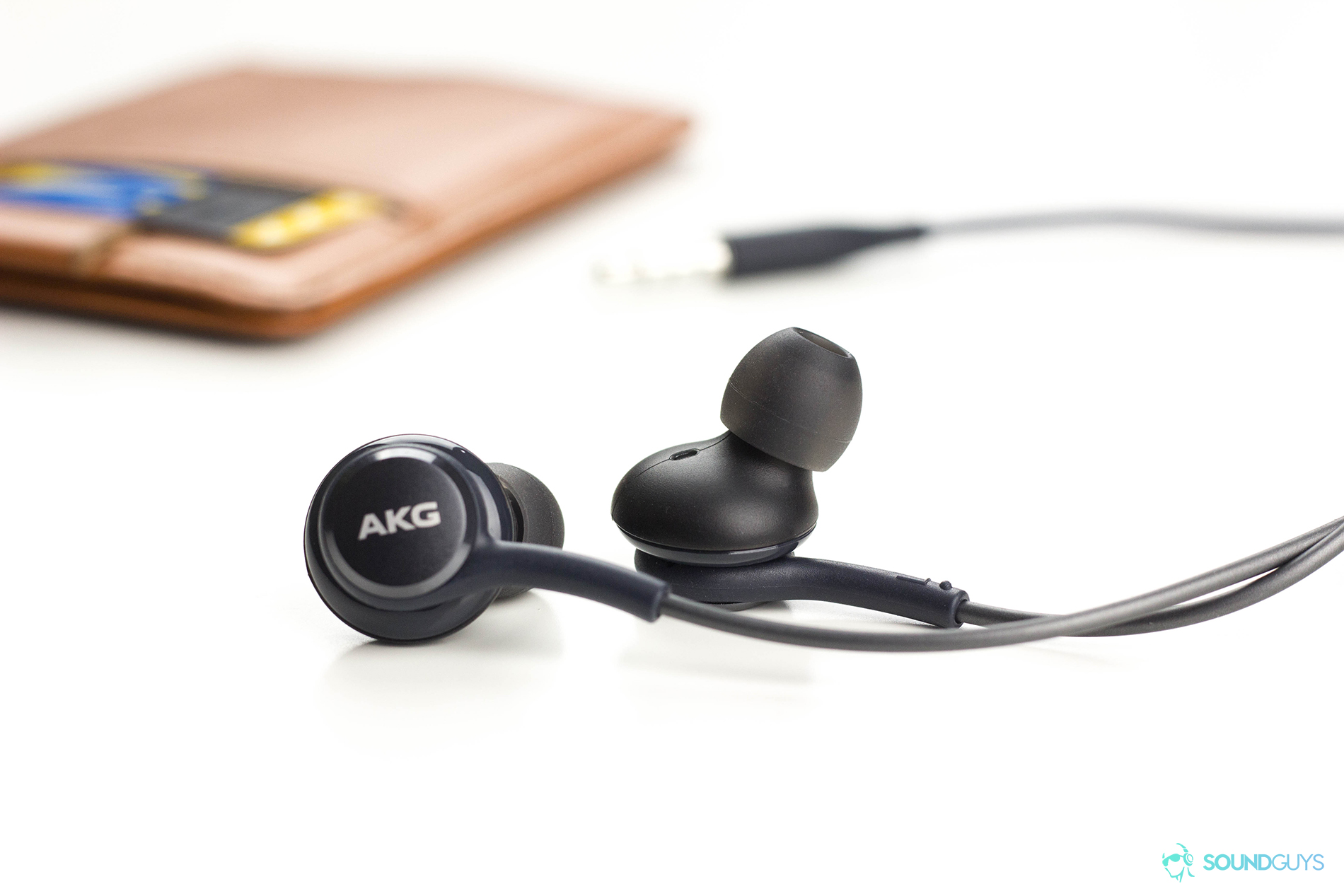 The bottom line
For a pair free earbuds that come with your phone, you can't go wrong with these. But if you were going to only buy headphones I'd spend my money elsewhere.
For a pair free earbuds that come with your phone, you can't go wrong with these. But if you were going to only buy headphones I'd spend my money elsewhere.
What we like
Decent build
Free
What we don't like
Average sound quality
Sub-par microphone
Rating Metric
Sound Quality
7.6
Bass
7.5
Midrange
8.5
Highs
7.0
Durability / Build Quality
8.0
Value
7.0
Design
7.0
Microphone
6.0
Portability
7.5
The Samsung Galaxy S8 is finally here and Samsung did something a little different. Instead of removing the headphone jack like some other phones have been doing recently, they threw a pair of "premium" earbuds in with every phone. So instead of getting a crappy pair of gas station gummy earbuds with your phone, you get a pair made by AKG, a pretty well-known and popular headphone manufacturer. So are these headphones really better than what would normally come with your phone or did they just stick a trusted brand name on a standard pair of headphones?
Build & Design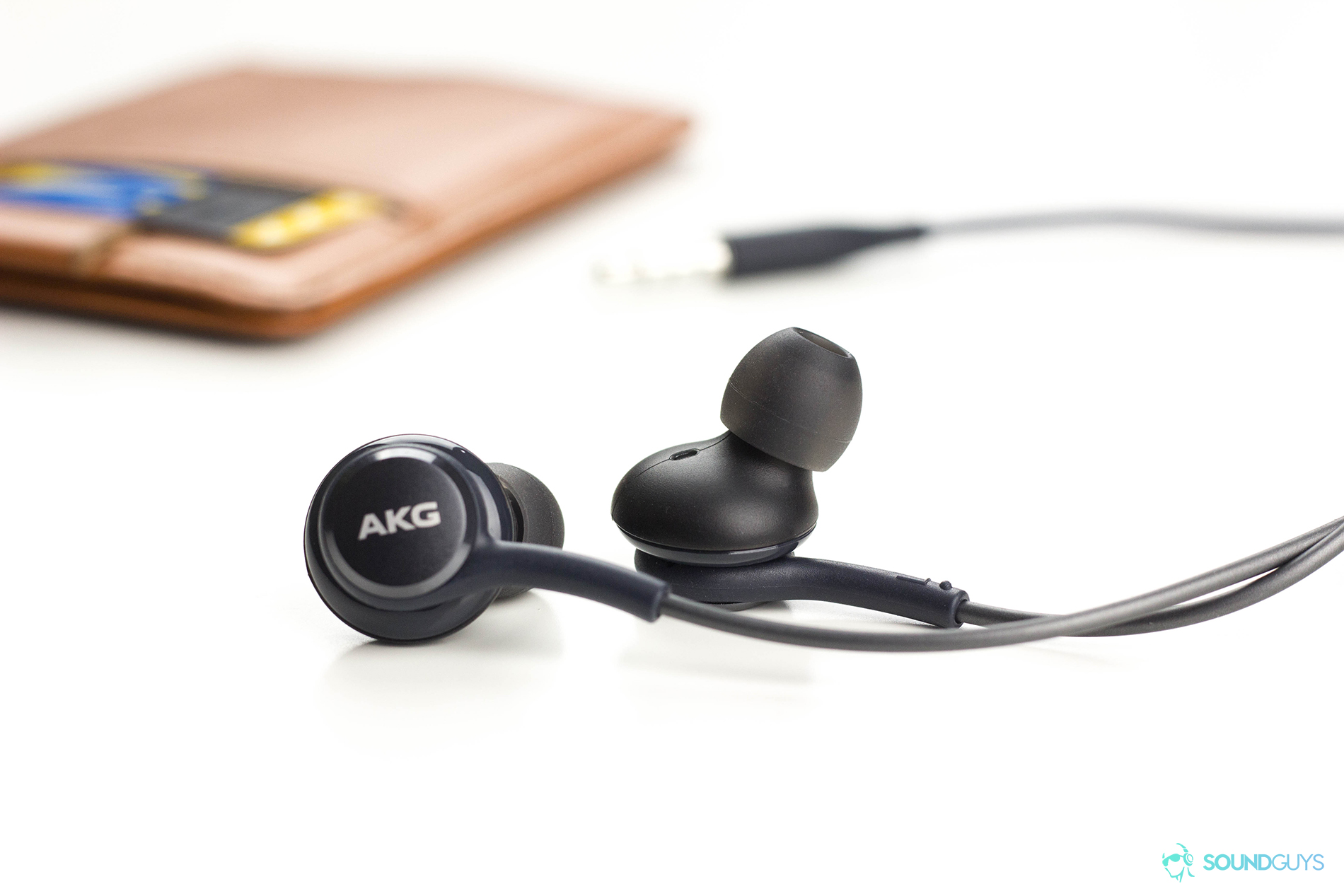 AKG and Samsung are both known for good build and design, but considering these are basically an add-on item I wasn't expecting great quality. Though I wouldn't say these feel and look "great", they're definitely really good. They meet somewhere in between cheap and premium, which considering that they cost $99 alone makes sense.
These headphones are quite literally split in half between the rubbery plastic you're used to with included headphones, and a braided fabric that you get in more premium 'buds. Unfortunately neither material stops the headphones from becoming tangled annoyingly often, but on the bright side it does give them a really nice look and feel. The earbuds and control module are made of a glossy hard plastic and have angled tips that shoot sound down into your ears a little better than standard 'buds.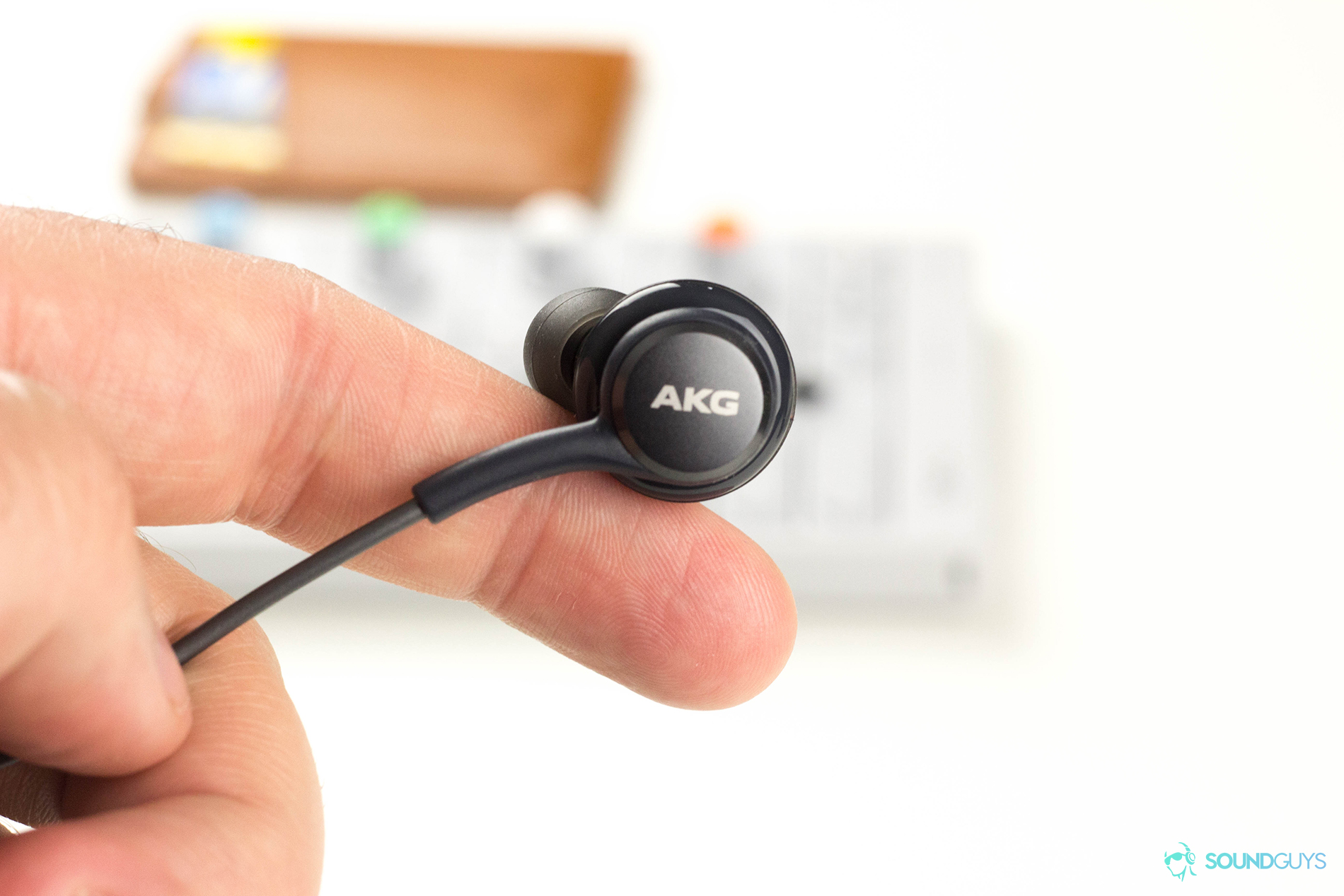 They don't offer the best noise isolation so you're still going to hear the people next to you on your commute (unless you swap out the ear tips with something a little better than the plastic ones they come with), but they do have a really solid feeling mic and remote. It's thin and does a good job of staying out of the way and not weighing down the earbud. Besides that, the buttons are super clicky. I was never left wondering if I actually clicked the button or not.
One downside to these is that I had a hard time getting them to stay in my ear, so I'd recommend changing the tips to some comply memory foam. If you're not going to replace the headphones that your phone came with entirely (which I get since I feel like these are good enough for most people), at least invest in some good ear tips. The headphones end in a 3.5mm plug which, thankfully, remains on the S8. It's covered in a durable but flexible piece of rubber to avoid fraying the wires over time which is welcome in a pair of headphones that you're probably going to be rolling up and stuffing in your pockets fairly often.
Connection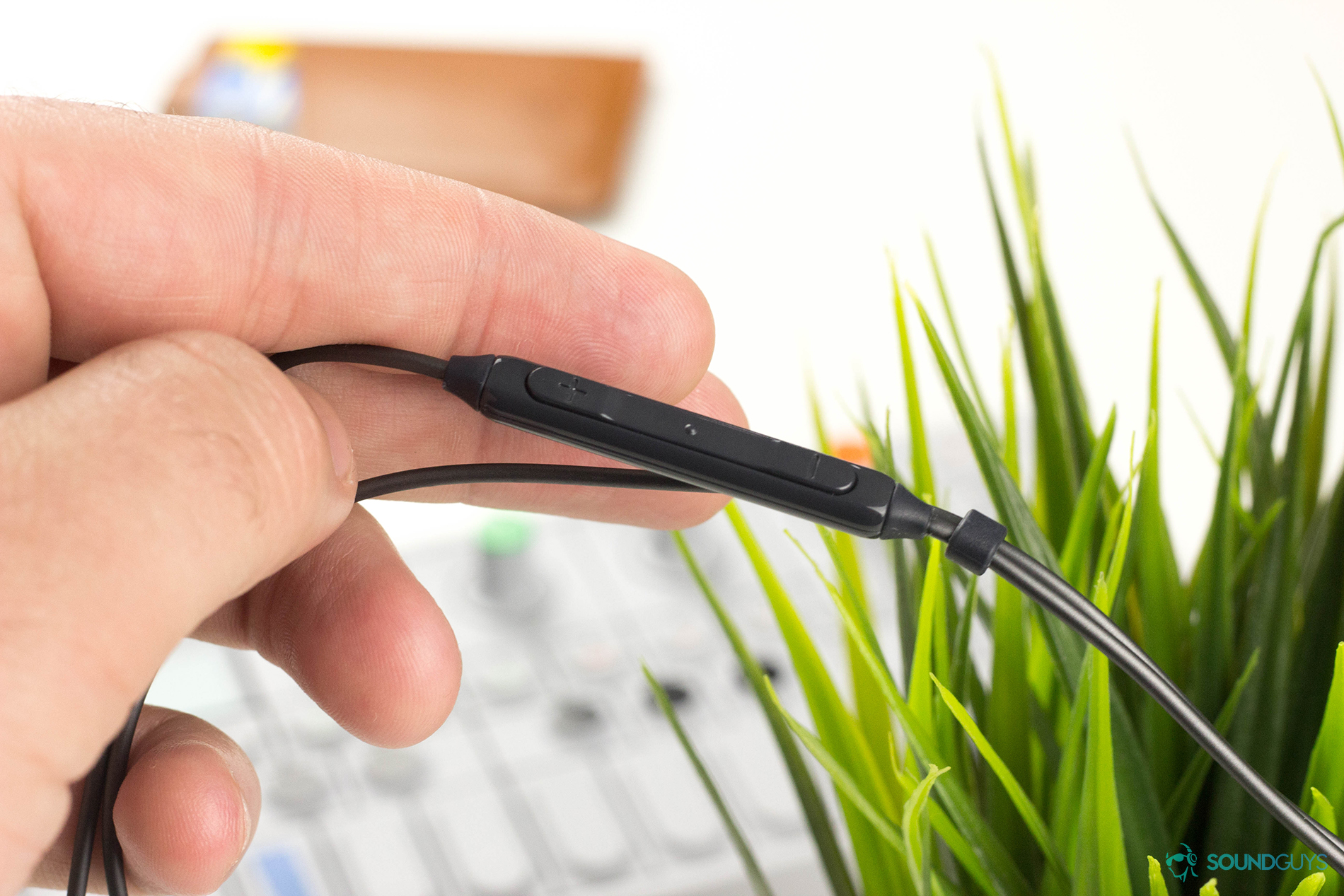 The growing trend in smartphones seems to be removing the headphone jack, but as we mentioned before Samsung kept the standard on the new Galaxy S8. You can plug into anything with a 3.5mm input be it your phone, gaming console, or musical instrument. The control module has a mic and playback controls built in, but the controls differ depending on the device you use.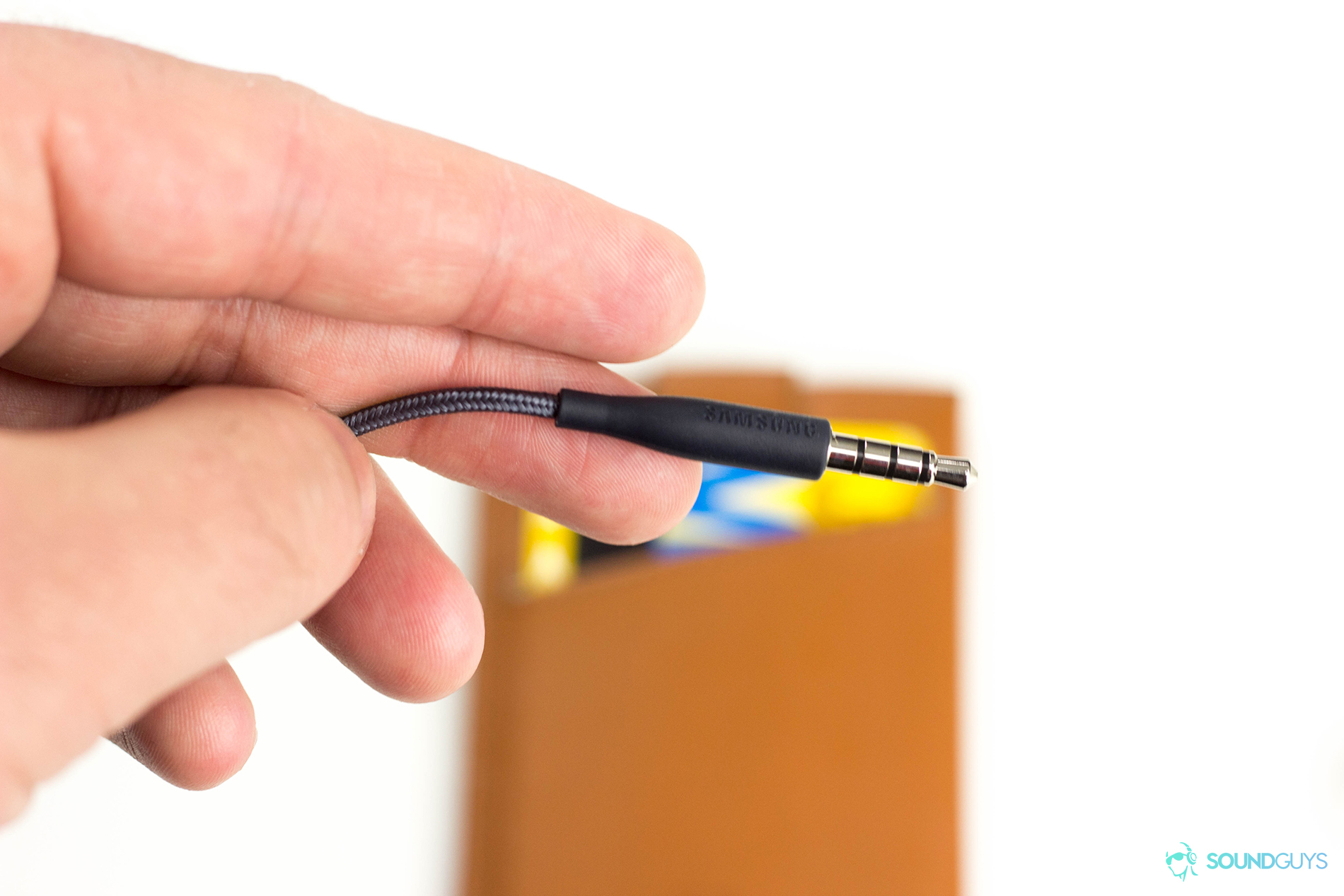 On Android you can control volume, pause or play music, skip to the next song, and access the Google Assistant. Pretty standard stuff. On iOS you won't be able to control the volume, but you can skip to the next song, pause or play music, access Siri, and even return to a previous track by clicking the middle multifunction three times. I'm pretty sure the mic doesn't have any echo or noise-canceling capabilities or anything like that, and it shows. I got multiple complaints from people on the other line when making phone calls which is weird considering these are the headphones that come with your phone. So if you're looking to make a ton of phone calls with these you might run into some problems.
Sound Quality
With a name like AKG literally on the back of each earbud, sound quality is where I was expecting these to really impress me. But they're kind of a mixed bag and in the end I was left thinking that they were just good enough to get by.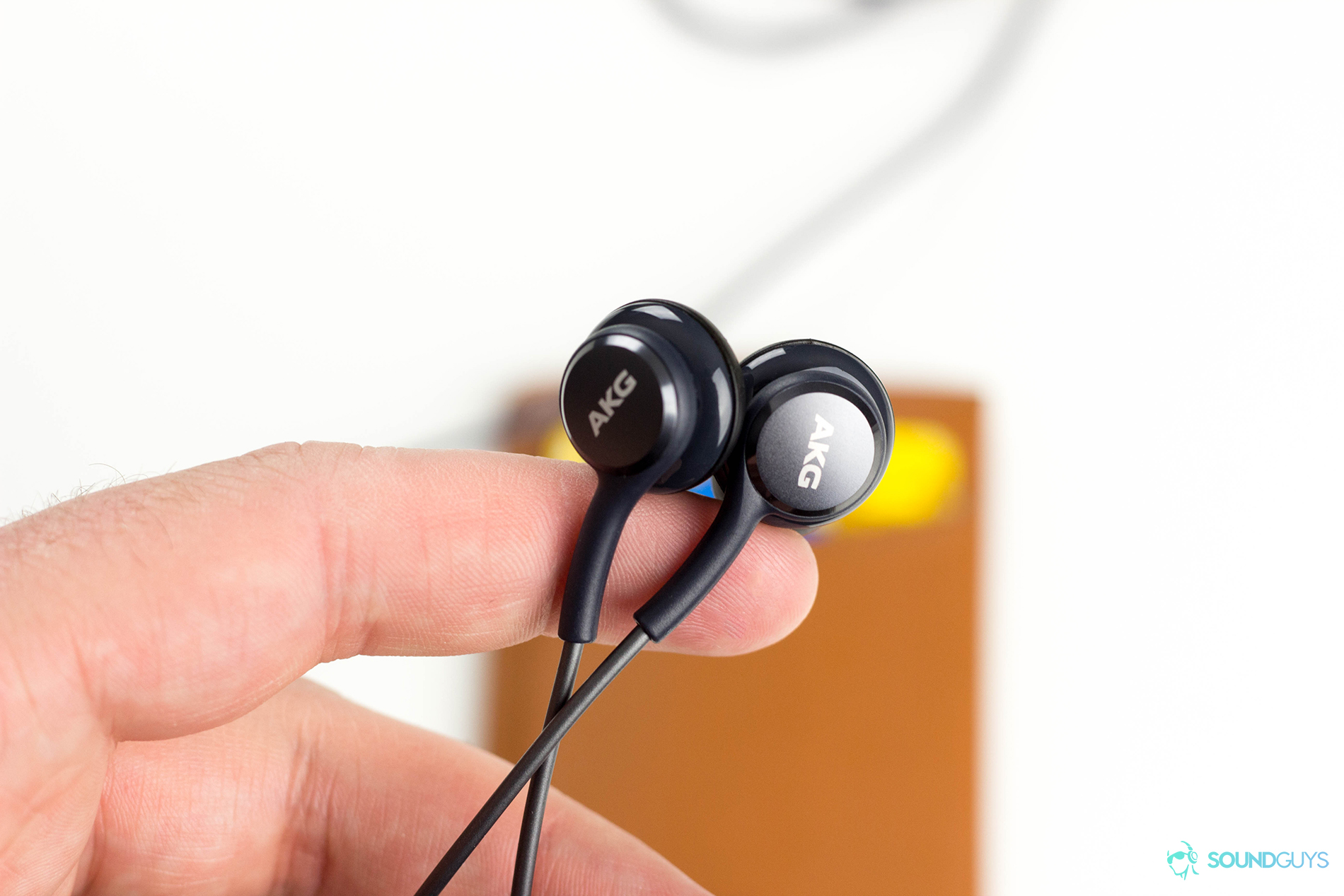 Bassheads be warned: these might not be for you. Though there is a solid low end, there isn't too much detail. They do stay nicely beneath the mids but gritty basses like the one in "Vanish In Our Sleep by Rob Roy sounds more like your average bass guitar than a gritty sub-bass.
Though there is a slight push in the mids to make them more audible, it does sound like vocals have a bit of a flatness to them. Kind of like a small plateau in the frequency range instead of a sharp hill. You can really hear this during the intro of "Run Wild" by Jon Bellion where his acapella vocals really don't have the same pop that they do on speakers or other headphones. I personally enjoy this but I can see how others might not.
Highs were fine, but didn't have a great amount of detail either. For example, you can hear the guitar slides at the beginning of the song "Distance" by Emily King, but they sound just a little bit too muffled for my liking. Sure, it stops harshness but I feel like these could benefit greatly from just a slight push in the highs.
Conclusion
Overall, these aren't my favorite pair of earbuds. But considering these come "free" with the Galaxy S8 it's hard to turn them down. Compared to other pairs of earbuds at this price point these fall in the middle-to-lower end of the pack for sure. But compared to the headphones that come with your smartphone these are fantastic. They're way better than the Airpods that come with the iPhone and Google doesn't even include headphones with the Pixel so Samsung wins by default. If you were going to spend $100 on a pair of earbuds these wouldn't be my first choice (that honor goes to the 1More Triple Driver In-Ears), but if you're getting or plan on getting a Galaxy S8, you're also getting a really solid pair of 'buds for "free".