All products featured are independently chosen by us. However, SoundGuys may receive a commission on orders placed through its retail links. See our ethics statement.
Ronaldo to launch exclusive Monster headphones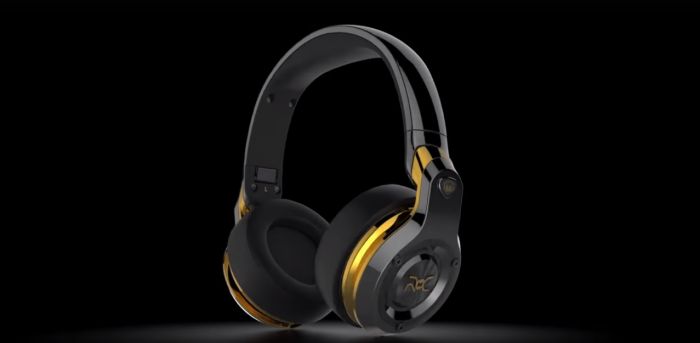 Now, we've seen quite a bit of custom designs from Soundfreaq's partnership with Clashist to Apple's limited-edition Beats. Now, we have Monster partnered with Cristiano Ronaldo, the co-founder of ROC Live Life Loud, with the intent to create exclusive headphones for football fans. In the context of anywhere but America, football is soccer. Thought I should throw in that disclaimer real quick so that there's no confusion when we're talking about Real Madrid. Anyway, Monster will design said exclusive products which will be closely designed by Cristiano Ronaldo to cater to the football fanbase, as well as the Real Madrid fanbase.
The collection seems to already be underway, but there will be an official launch this autumn for worldwide distribution via eBay as an exclusive launch vendor. Seeing that these are limited edition, it's a rather interesting detail that distribution is solely on eBay and not, say, Monster's website. Fanbase pandering aside, which is always good every now and then, this is more than just a quick recolor for the sake of recoloring. Ronaldo claims that he launched the Lifestyle Range to "give my fans around the world direct access to high design and the best sound quality on the market" and continues with Noel Lee, the head of Monster, commenting that Ronaldo would help open up their products to a "new global audience". Essentially, through fanbase pandering, this breaks open Monster's potential even more. Fair enough, being a Real Madrid fan myself, I am rather compelled by anything branded "Real Madrid".
With that being said, the collection features the ROC Sport Freedom, which are on-ear Bluetooth headphones priced at £199.95, or about $311.95 dollars. Likewise, there's an in-ear variant called the ROC Sport SuperSlim at £129.95 or about $202.78, as well the ROC Sport Speakers as a standalone speaker for £149.95 or about $233.99. Lastly, there are also the over-ear ROC Sport Black Platinum headphones for £249.95 or $390.06. Considering that there are no official venues to purchase yet, we'll keep this updated as more details roll in.