All products featured are independently chosen by us. However, SoundGuys may receive a commission on orders placed through its retail links. See our ethics statement.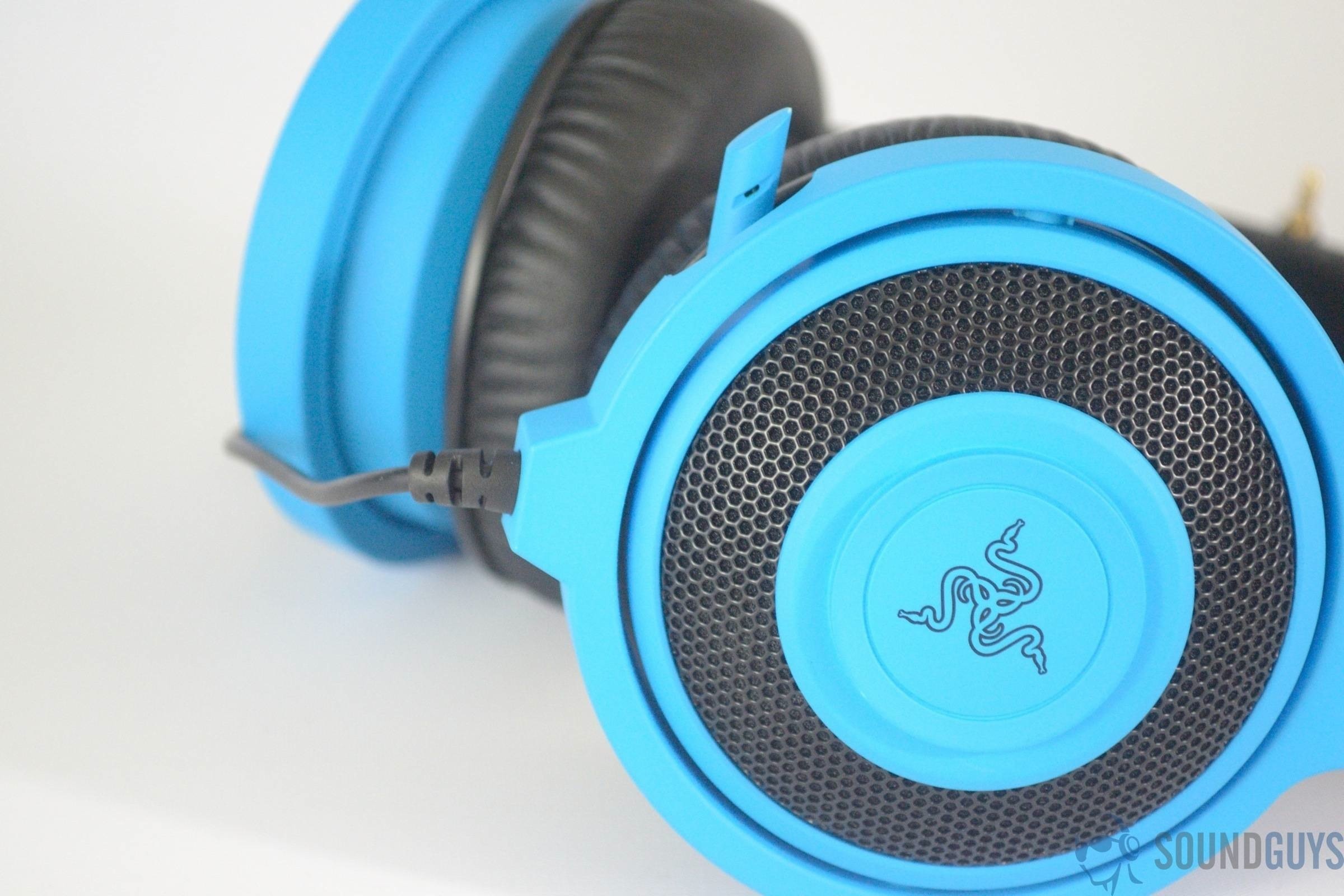 The bottom line
If you're looking for a gaming headset with great looks, this Kraken Pro Neon is a great choice, but versatility isn't its strong suit.
If you're looking for a gaming headset with great looks, this Kraken Pro Neon is a great choice, but versatility isn't its strong suit.
What we like
Super comfortable
Retractable mic stays out of the way when not in use
What we don't like
Really a single-purpose headset
Rating Metric
Sound Quality
8.5
Bass
9.0
Midrange
8.5
Highs
8.0
Durability / Build Quality
9.0
Value
8.5
Design
9.0
Microphone
8.8
Buy now from Amazon ($89.99)
UPDATE (January 2022): This headset has been continued. The current iteration of this series is the Razer Kraken Pro Neon V2. For less flashy Razer gaming headsets, refer to our respective roundup.
Over recent years, Razer has gone from a brand that a handful of gamers knew well to a juggernaut brand. Their gaming headsets have been responsible for a huge part of their reputation, and their Kraken series headsets are among the most popular. The recently relased Razer Kraken Pro Neon series is the newest in the Kraken line.
Though the main difference is the color with the new headsets, we figured this was a great opportunity to share our take on the Kraken Pro, since we haven't reviewed anything from Razer until now. Obviously, since this headset is aimed at a slightly different use case than many of the headphones we review, this review will be adjusted accordingly.
What's In The Box?
As fancy as the box looks, there aren't a whole lot of extras inside. You get the headset itself, obviously. Aside from an adapter cable to allow the headset to plug into your computer's microphone and headphone jacks, the only other thing you'll find inside the box is the manual.
Build & Design
As mentioned in the intro, the Razer Kraken and Kraken Pro have been a well-known fixture among gaming headsets for a while now. The main selling point of the the new Kraken Pro Neon is the variety of colors available. We're looking at the headset in blue, though you can also find it in green, orange, red, purple and yellow. No matter which color you pick, you're likely to stand out.
Aside from the obvious matter of sound, one of the most important aspects of a gaming headset is how comfortable it is. If a headset can't stay on your head for hours, it's not going to cut it. Luckily, the Kraken Pro Neon has plenty of cushion in the ear cups, and it's also very light: 0.65 pounds or 293 grams, to be exact.
In real-world testing, I found the Razer Kraken Pro Neon to be very comfortable. I can't say I forgot I was wearing them, but I can say that after a while, I basically didn't feel them on my head, which is pretty impressive.
Connectivity
This is first an foremost a fairly barebones gaming headset, so you're not going to find Bluetooth connectivity or a built-in remote. What you will find is a retractable built-in microphone. Not only does it move out of the way when you don't need it, but it's flexible as well. This allows you to raise it up or down if it's messing with your line of sight or adjust it if you're not being heard clearly.
While some computers do have the proper jack to use a TRRS cable carrying both the headphone and mic signal, most will need an adapter to allow you to use both the mic and headphone jacks. Luckily for you, the Razer Kraken Pro Neon headsets come with one handily included in the box. Just plug the headset into one end and your computer into the other and you're ready to go. These can be picked up fairly cheap online, but it was still nice to see one included in the box.
Sound Quality
While you can use the Kraken Pro Neon to listen to music if you want, that definitely isn't the intent here. You can tell they're tuned for in-game audio, and while that will allow them to do a respectable job if you're watching a movie on your laptop, you're not going to hear a lot of detail if you rock out some classical music over this headset.
In most games, the biggest use for low end in a head set is going to be for explosions and the like, and they definitely sounded suitably huge here. If you're listening to a podcast, for example, voices might have you reaching for the EQ to turn down the bass.
If you spent a lot of time gaming online, and chances are good that you do if you're looking at buying this headset, you know that voices are important. Voices cut through the roar of explosions and general chaos very well, so you don't need to worry about losing communication with your teammates.
As for the highs, they're there but that's about it. They could have been a bit more crisp, but I never found myself in a situation where I was really wanted more high end, so they do the job just fine.
If you find you're missing your 5.1 or 7.1 speaker setup, you can give the Razer Surround software a try. It claims to work with any pair of headphones and to improve spatial cues, which can be important for picking out footsteps. This can be handy for some, but it's really a matter of preference.
Conclusion
There are plenty of headsets out there — some from Razer even — that work well as both gaming headsets and general-use headphones, but the Kraken Pro Neon is not one of those headsets. This is a great headset for gaming, but if you're looking for something that can handle everything you'll probably want to look elsewhere.
The new neon colors are definitely cool. If you're looking to replace your aging Kraken Pros, these will be right up your alley, and if you're considering buying Krakens as your first gaming headset, why not go a little nuts with the color? It's not as the standard Kraken Pros are exactly subtly anyway.
Buy now from Amazon ($89.99)