All products featured are independently chosen by us. However, SoundGuys may receive a commission on orders placed through its retail links. See our ethics statement.
Pure portable audio: No longer an Oxymoron?
Portable speakers aren't as great as non-portable speakers, but the Astro Speaker dares to challenge that notion with hardware distortion control.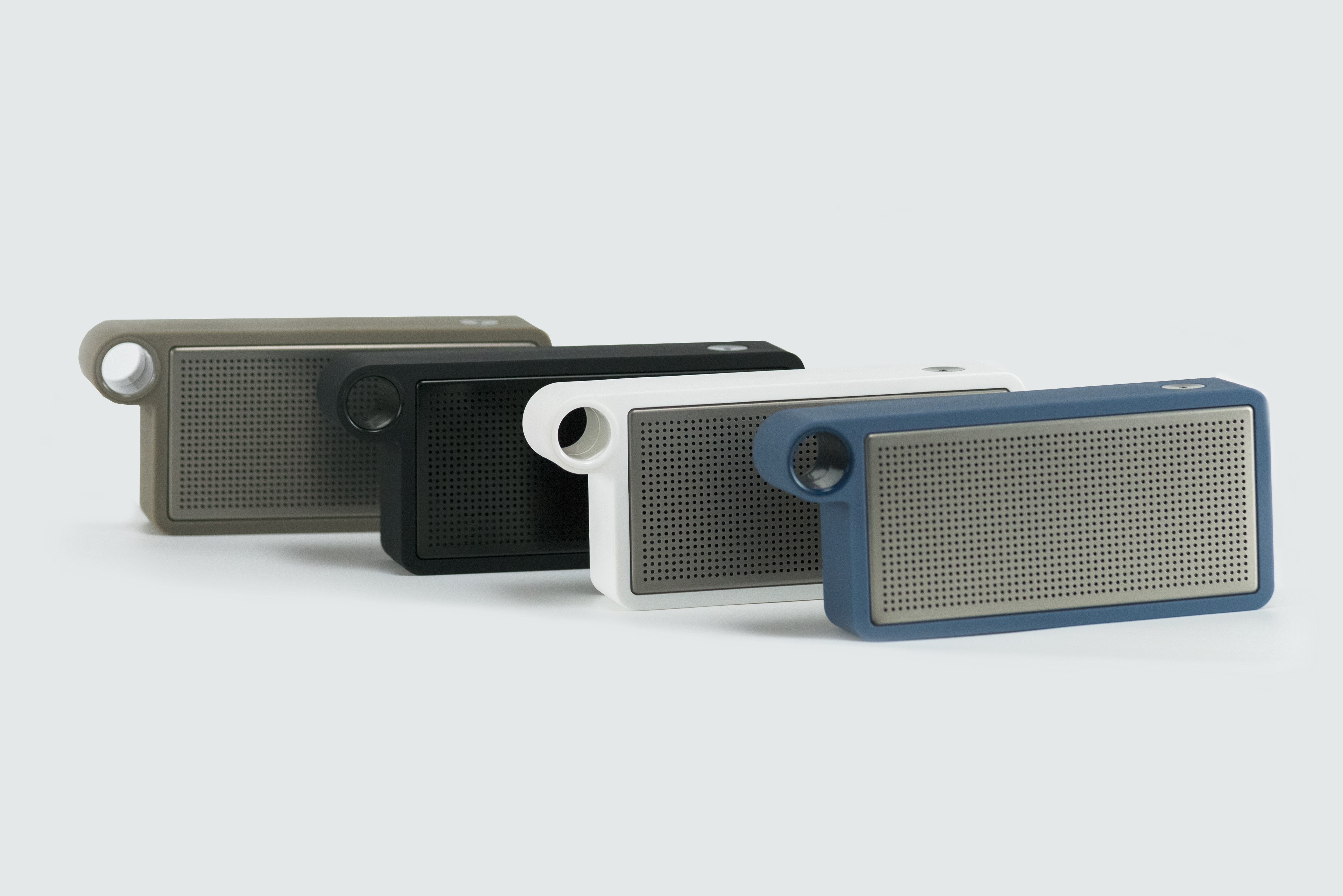 Honesty time: Portable speakers aren't as great as non-portable speakers. The portability makes for a tricky situation when the whole point is to have the best sound possible in a tiny space. The Astro Speaker dares to challenge the portable speaker stigma starting October 15th when its Kickstarter campaign kicks off.
One of the problems with portable speakers is volume distortion control. The graphic above explains this quite well. Without being too technical, most portable speakers use software to suppress volume distortion. While this works rather effectively, this prevents the music from passing through untouched. Instead of using software to control volume distortion, Treelabs uses hardware to control volume distortion so that music won't be inhibited by software.
Along with the audio hardware, there's a blank canvas for artists to display designs to go along with the superior audio. With Tattoo Temple, Treelabs brings exclusive designs for Kickstarter backers. The Kickstarter campaign is essential to focus on producing the first two thousand speakers by December and to bring full production to bring pure audio into the hands of more users.
However, the cost of that pure audio is that Treelabs needs to invest more time to correctly calibrate its hardware. This results in extra costs and as a result, reduced extra features.Since development is focused on delivering the best audio possible, extra features would just ramp up the price. Being dead-simple means that the one feature that counts here — the sound — will be all the better.
The Treelabs Astro Speaker will be available via Kickstarter on October 15 and on the company's website later this year.