All products featured are independently chosen by us. However, SoundGuys may receive a commission on orders placed through its retail links. See our ethics statement.
Premium Sound - Wires = Master & Dynamic MW60 Headphones
Master & Dynamic is a force to be reckoned with, especially now that their brand has a higher level of sophisitication with the MW60 Wireless Headphones.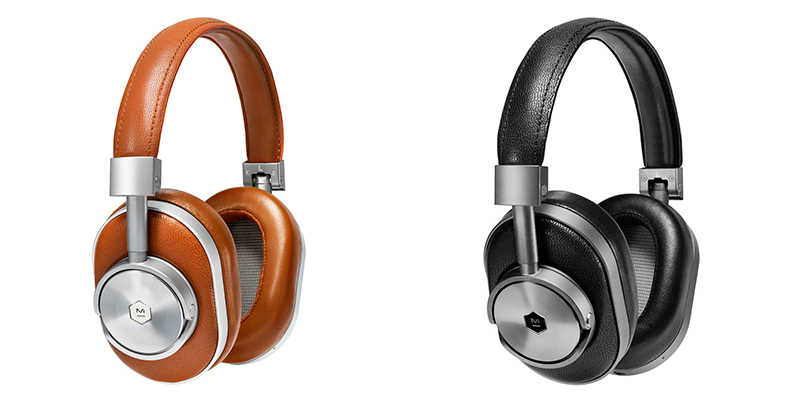 Master & Dynamic is a force to be reckoned with, especially since it has taken a slice of the premium audio market pie. In order to elevate their brand to a higher level of sophisitication with design, sound, and technological fluency, Master & Dynamic has unveiled the MW60 Wireless Over Ear Headphones.
The MW60s exhibit a rather sophisticated design in either its silver and brown appearance or in its black and gunmetal variant. Premium components are evident from the two tone design and the leather finish. The build boasts the highest quality materials from the leather located on the headband to the leather on the ear pads. Tactile controls are also ergonomically positioned on the ear cup for effortless media controls.
The evidence of premium construction continues with the metal components. The all-aluminum antenna facilitates style, durability, and better signal range as a functional and fashionable edge. Details are present to the nth degree. From the tech features to the build, the headphones are functional while emitting a premium presence.
The MW60s can be connected to two devices at once for a seamless listening experience. With a 15-hour battery, the seamless listening experience is accompanied by longevity. With the addition of a woven cable, you also have the option to simply plug in for a direct connection to the source device. Also present is an omnidirectional microphone that is integrated directly into the ear cup for clear calls.
At $549 on Master & Dynamic's website, these headphones are a true sight to witness. Of course, the looks of the headphones are an opinion reserved for the user, but the premium build boasts its price point.