All products featured are independently chosen by us. However, SoundGuys may receive a commission on orders placed through its retail links. See our ethics statement.
Polk Audio Boom Bit Unboxing
A bit cooler than running headphones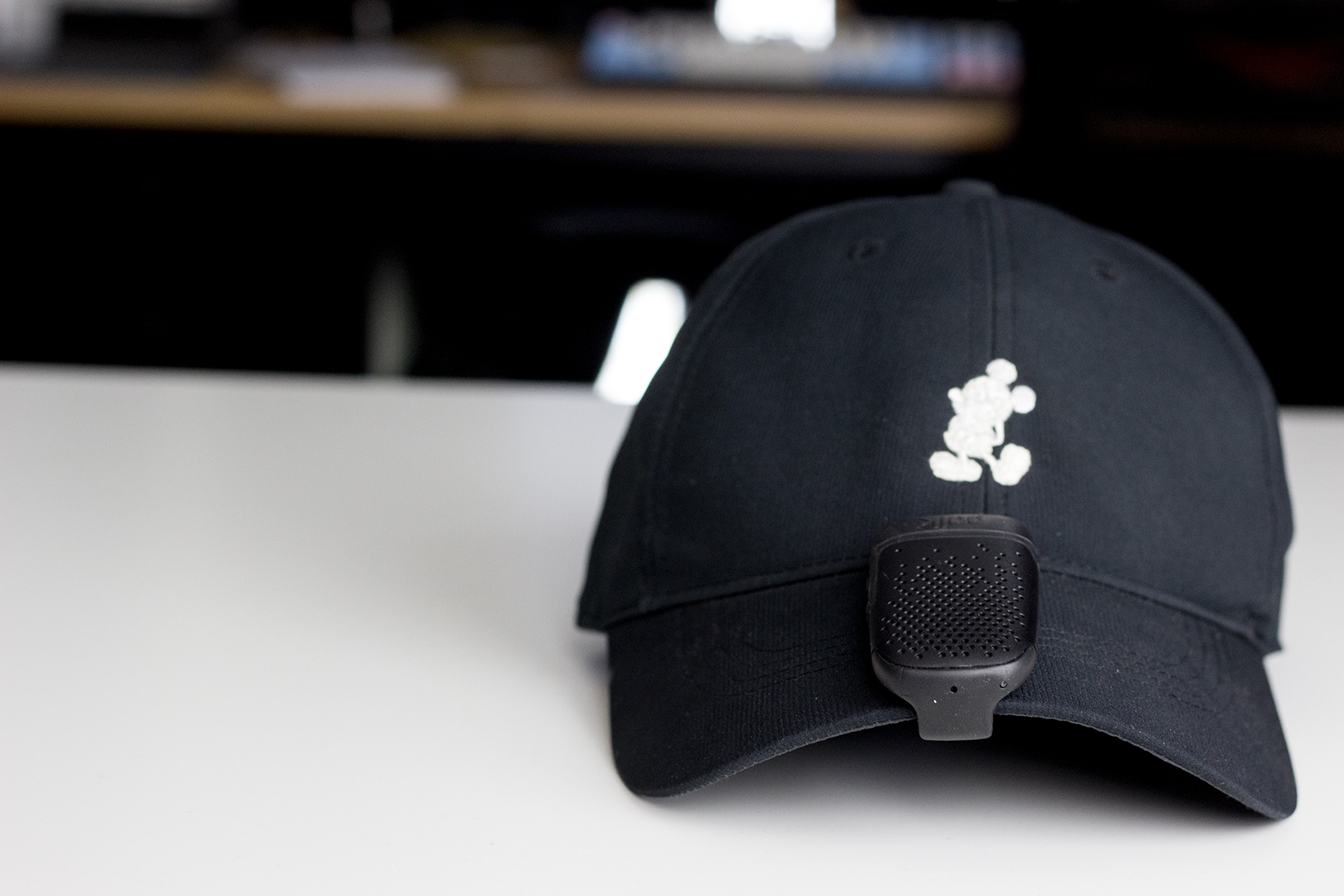 Polk Audio might not be known for their Bluetooth speakers, but that didn't stop them from making the Boom Bit. It's a tiny Bluetooth speaker that has a spring clip so you can attach it to a piece of clothing while you're on the go. It's fairly small so you shouldn't expect too much sound out of it, but it definitely gets loud enough that you'll be able to hear it well-enough if you're out on a run or hike through the woods. On the Boom Bit you'll find a volume up and volume down button which control volume, but you can also answer/end phone calls and pause/play the music by pressing both buttons at the same time.
It's practically a little annoying to have to press both buttons just to pause the music and I would've liked to see a dedicated play/pause button, but it works well enough. Battery life is spec'd at only about 3 hours so you shouldn't expect too much juice out of it, but that should be enough to get you through a solid run. Interestingly, the Boom Bit charges via standard USB so if you pull back the flap towards the bottom of the speaker you'll find a full sized USB. There's no charging it by plugging it in at night. If you need to get juice back into it you have to plug it in directly to a computer or a USB charging brick that comes with some devices.
Though it is definitely a niche product, for only $30 it's not hard to recommend the Boom Bit to anyone looking to play music while exercising.