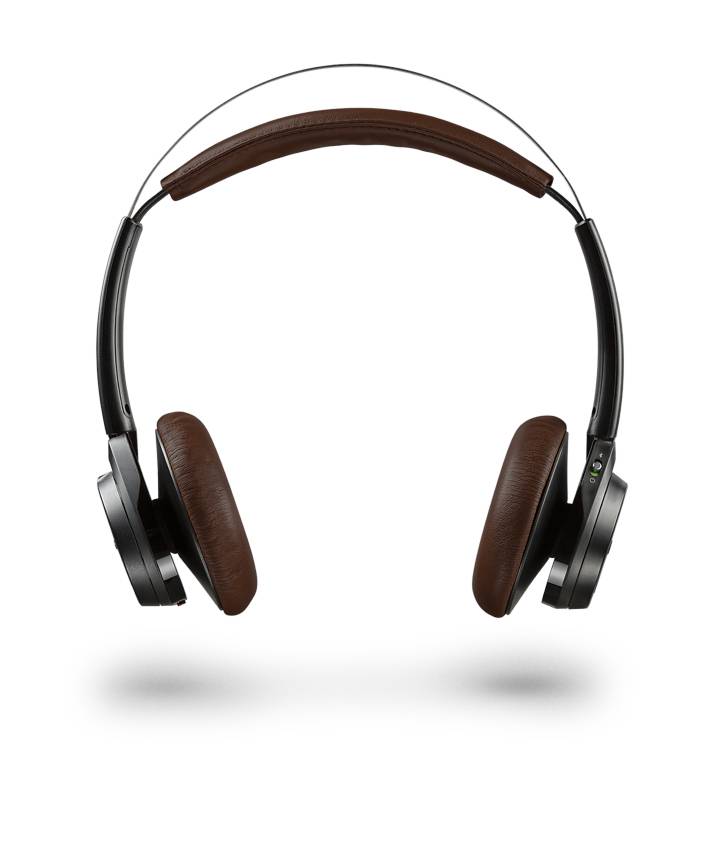 Plantronics is pretty reputable when it comes to Bluetooth. In fact, my first experience with Bluetooth headphones was with a Plantronics Bluetooth headset. Ever since, the true advantages of Bluetooth remains apparent. Wireless headphones are just great because there's nowhere where they could be caught up in. They are the solution to everyone who has ever snagged and broke their headphones.
When it comes to Bluetooth headphones, there are a multitude of brands, styles, and price points to choose from. The Plantronics BackBeat Sense headphones look pretty aesthetically generic, relatively speaking. They feature a two-tone design consisting of black or white with brown highlights. They probably won't turn any heads, but they're reasonably fashionable without being too flashy.
With reasonable fashion comes a rather high price point of $179.99, but with not being too flashy comes with some extra bells and whistles. The BackBeat Sense headphones also include features like physical playback controls, an audio pass, and contextual sensitivity. The physical playback controls is pretty self-explanatory. They're pretty much standard with every single piece of Bluetooth-enabled hardware on the face of the Earth. The audio pass enables you to listen to the outside world, which is a rather unique function. The contextual sensitivity is nothing extremely complicated, but basically, the headphones have the ability to play music when you put on the headphones and to pause the music when you take them off. So, basically, head detection. Additionally, unlike most of the other Bluetooth headsets out there, the headphones can be paired with two devices at once. Also unlike other Bluetooth devices, Plantronics claim that the Bluetooth radio is so strong that it can stream media up to 100 feet away. If that didn't spell out "overpowered", then the 18 hour battery life probably will. $179.99 may be a bit steep, but it's pretty great for the value available for purchase on the Plantronics website or at your local T-Mobile stores.