All products featured are independently chosen by us. However, SoundGuys may receive a commission on orders placed through its retail links. See our ethics statement.
Phaz P2 headphones gives your phone some extra juice
If you constantly drain your phone battery while listening to music, you might want to check out the P2 headphones by Phaz that doubles as a phone charger.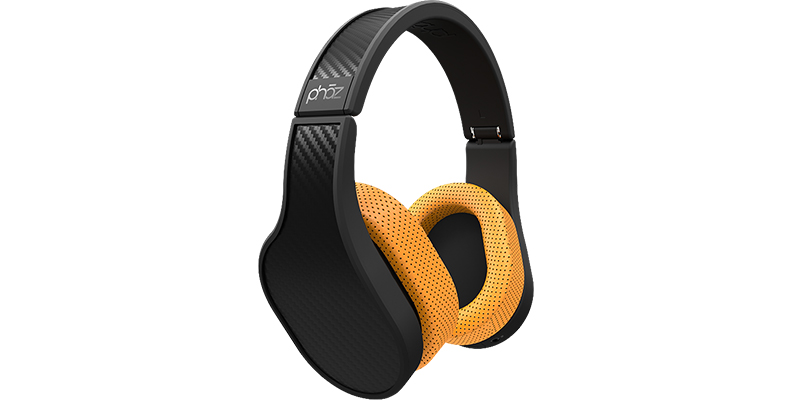 If your primary music device is your phone, then you're constantly aware of how much battery you have left. After all, what good are headphones if you don't have anything to plug them into? The team over at Phaz Music has a solution for that with their new P2 over-ear headphones that have the ability to give your device some extra charge via the built-in USB output.
With a 1200mAh battery built into the ear cups, the headphones aren't exactly slim and lightweight. However, these are aimed at a particular kind of consumer and that's a trade-off worth making if you already carry around a pair of over-ears and constantly find yourself looking for a wall outlet. Seeing as these are mainly geared towards commuters, the P2's have hinges for a compact fold and also come with a carrying case. The headphones are made of a durable carbon fiber and have memory foam ear pads that are available (along with the audio cable) in black, orange, purple, green, and pink.
The P2's have 40mm drivers and a switch that activates the "Bass Boost" feature which gives an extra 15db to the low end frequencies. They also have a built-in amplifier that Phaz claims will give consistent high quality audio regardless of the source device. Since it also doubles as a phone charger, the P2's also have small LED lights to let you know roughly how much juice is left in the battery.
Unfortunately, the P2's take on the price of premium headphones plus the cost of a portable battery. They will be available on June 8th for $249 but can be pre-ordered now if these are a must-have for you. Would you consider this a convenient alternative to carrying around a portable charger or would you rather scratch that feature for a smaller price tag? Let us know in the comment section down below what you think.