All products featured are independently chosen by us. However, SoundGuys may receive a commission on orders placed through its retail links. See our ethics statement.
The Outlier is a new Kickstarter for a wooden wireless speaker
Looking for a gorgeous Bluetooth speaker? Take a look at this Kickstarter for the new Outlier wooden wireless speaker.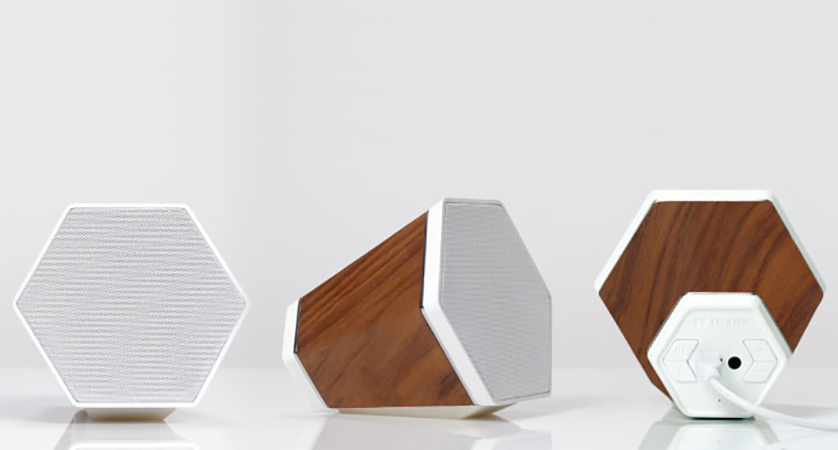 With so many Bluetooth speakers flooding the market it wouldn't be hard to overlook yet another rectangular speaker, at least according to John Montana, the co-founder of Portland based Recover. This is why they decided to make something that looks a little different than what most people are used to. The Outlier is the companies first take on a completely wireless wooden speaker. If the name of the company sounds familiar, it might be because they have been making unique iPhone cases for the past 5 years. The team at Recover plans to take their experience in aesthetics and carry it over to the audio world with matching quality hardware by means of a new Kickstarter campaign.
The Outlier doesn't have too much in terms of features, but that's intentional. Instead Recover chose to focus on the two things that matter most: sound and aesthetics. It isn't the lightest speaker in the world, weighing in at 2.1 lbs, but it's designed to look majestic on a desk rather than cool on a beach. That said, it does have an eight hour battery life so if you want to bring it to the beach you can. Just be aware that the speaker isn't water resistant at all so you might want to be careful. Using Bluetooth version 4.0, the speaker is able to stay connected up to about 50 feet which is pretty impressive.
Specs aside, it's the look of this speaker that is sure to turn heads. The polygonal design allows the speaker to sit flat on a desk and look great while doing. It uses genuine wood that doubles in functionality as it not only adds style, but allows the sound to resonate. It charges via a small micro USB port on the back where you'll also find a 3.5mm input for use with source devices that aren't exactly wireless. Recover demonstrates this by plugging in an old record player with an aux cord, though it certainly works with your iPod classic as well.
If the Outlier caught your eye make sure to back the campaign and get yours for cheap. The $70 option is sold out, but there are still plenty of perks to choose from including some that come with multiple speakers and an iPhone case. There are still 17 days left in the campaign at the time of this post so you have plenty of time to treat yourself to something nice.