All products featured are independently chosen by us. However, SoundGuys may receive a commission on orders placed through its retail links. See our ethics statement.
Outdoor Tech launches Kickstarter for Turtle Shell 3.0 speaker
Part speaker, part Turtle look-alike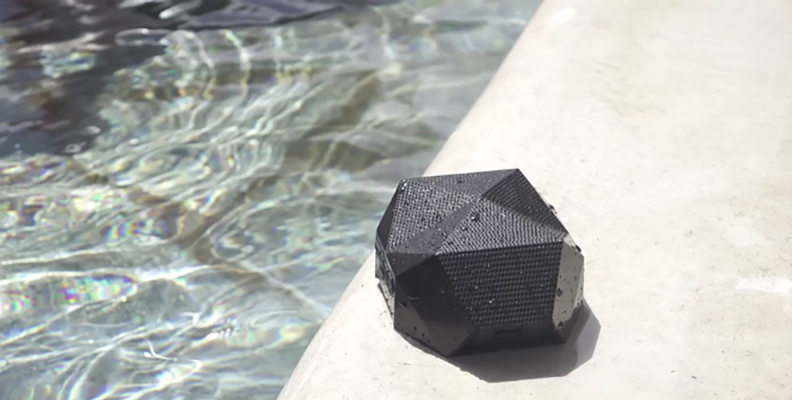 There's no shortage of rugged Bluetooth speakers on the market but just in case you wanted one that kind of looks like a turtle, check out this new Kickstarter for the Turtle Shell 3.0 by Outdoor Tech. Most speakers tend to be small boxes or tall cylinders, but this one takes a different approach. As the name implies the speaker takes its inspiration from turtle shells, with multiple facets of the speaker facing in different directions.
The Turtle Shell 3.0 uses Bluetooth v4.2 to connect to your device, but that's not the only trick it can do. If you purchase two speakers (or if you and a friend both have one), you can sync them together to get double the sound as long as you keep them within 15 feet of each other. Pretty cool idea if you're looking to throw a pool party. Speaking of pools, you won't have to worry about dropping this in the water because not only does it have an IPX7 rating, but it also floats. So whether you spill a drink on it or drop it in a pool, you'll still be able to continue enjoying your tunes. In fact, you can simply let it float in the pool playing music if you want. Like any self-respecting waterproof speaker, this one also has a built-in microphone so you can answer phone calls while keeping your phone safely on dry land.
Not only does it have an IPX7 rating, but it also floats.
Inside this little turtle-shaped speaker is a 3600mAh battery that Outdoor Tech claims will give you a solid 25 hours on average volume. On max volume it will probably have a shorter battery life, but not by much. It also has a USB output so if your source device is running a little low on juice you can siphon off some of the battery from the speaker to keep it going. On the side of the speaker is where you'll find all of the playback controls that let you skip between tracks, adjust the volume, and answer or end phone calls.
When it becomes available for purchase it will retail for $129 but you if you back the campaign you can secure yours for only $90. You can also choose between a few different colors since the Turtle Shell 3.0 comes in black, blue, red, or grey/orange color options. Outdoor Tech has already almost doubled their goal and still has 26 days left to go in the campaign. They expect to begin shipping to backers beginning in September of this year so if this seems like the durable Bluetooth speaker you've been waiting for make sure to back the campaign.