All products featured are independently chosen by us. However, SoundGuys may receive a commission on orders placed through its retail links. See our ethics statement.
OPPO announced pre-orders for their newest PM-3 headphones
If you've been looking for a good pair of planar magnetic headphones that work with your smartphone, the new OPPO PM-3 is definitely worth a look.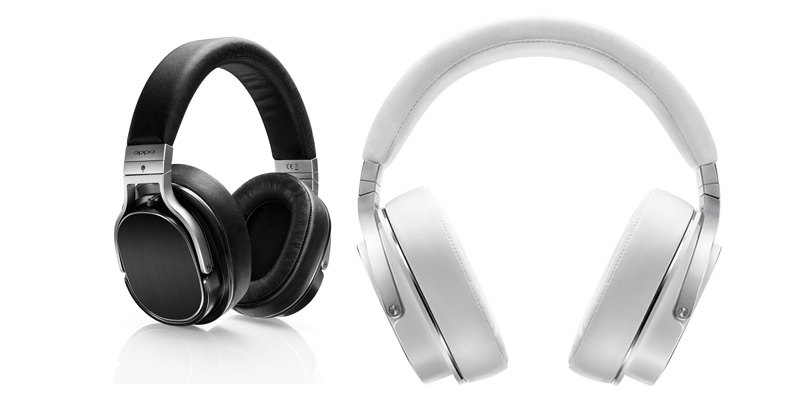 Today OPPO announced that the third generation of their PM headphones are finally available for pre-order. The PM-1 and PM-2 have traditionally been open back headphones, but they are switching it up this time around with the release of the closed back OPPO PM-3 headphones. The PM-3's have a slightly smaller size and that's due to the new direction that the company is trying to go in with these. A smaller size and a closed back both help to make the PM-3's a high performance portable option for audiophiles on the go. It even folds up and comes with it's own denim carrying case.
The drivers used are 55 mm planar magnetic and help them to achieve a crazy wide of range of frequencies. With the lows at 10 Hz and the highs reaching 50kHz, you shouldn't have a problem hearing every sound humanly possible. A higher sensitivity than other planar headphones (102 dB) and a low impedance (26 Ohms) means that the average smartphone will be able to give these enough juice while on the move, unlike other planar magnetic headphones. The OPPO PM-3's will come with two audio cables: one 3 meters long and another standard 1.2m cable. The 1.2m cable comes in three varieties depending on the device you own and whether or not you feel a microphone and playback controls are important.
The headphones will be available in black and white and can be pre-ordered now for $399. OPPO plans on shipping the product to those with a pre-order on March 5th. If you're a fan of the OPPO PM line or just in the market for a decently priced pair of planar magnetic headphones that can be used with your phone then these might be a good choice.