All products featured are independently chosen by us. However, SoundGuys may receive a commission on orders placed through its retail links. See our ethics statement.
New IN-Command Series A/V Receivers from Denon
Denon announces two audio solution for pixel addicts.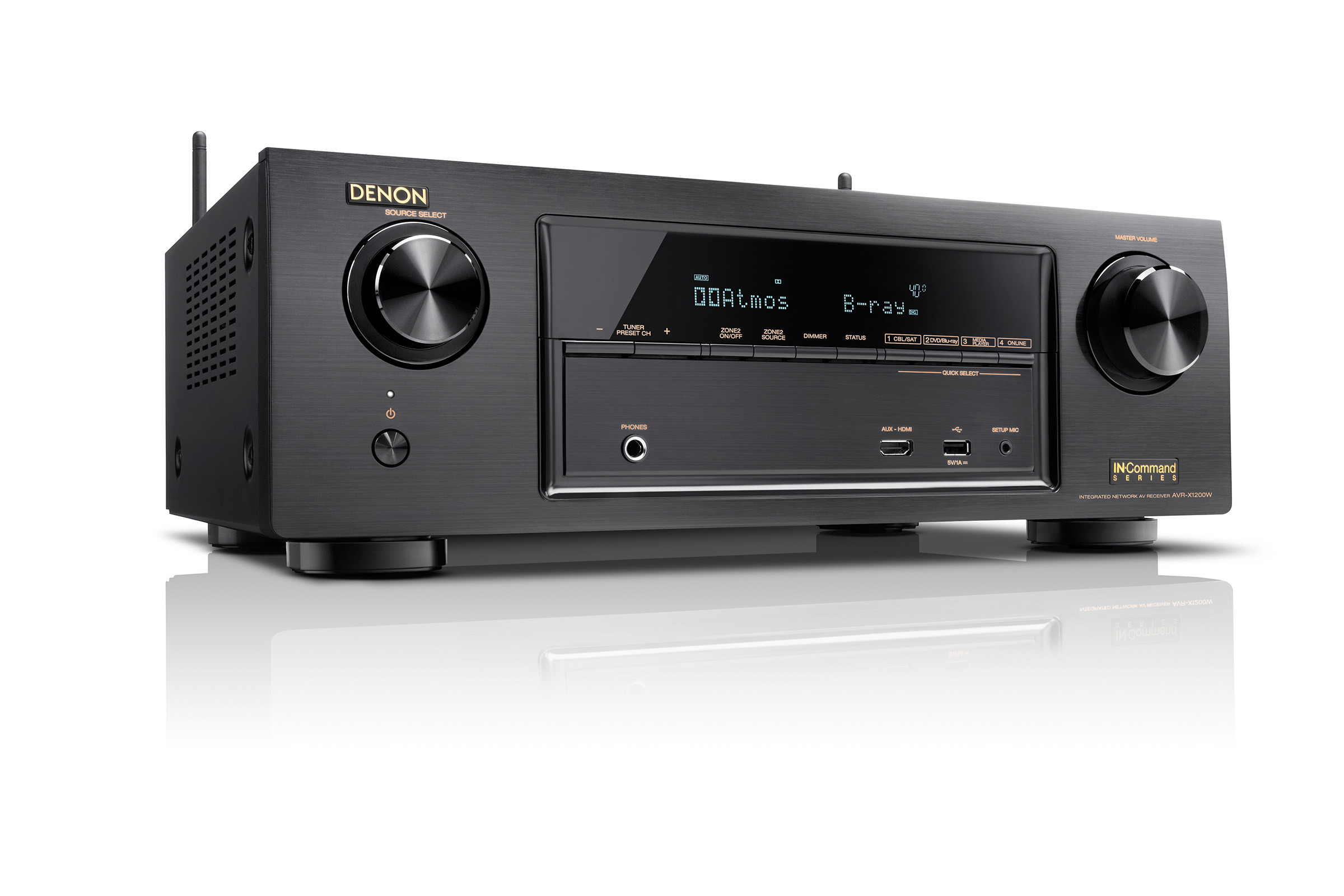 For those home theater enthusiasts, professionals, and everything in between, A/V receivers can be very versatile, even if the prices get elevated. No matter where you end up, 4K isn't always attainable. Even today in 2015, 4K has not made a dominant presence among the masses, but Denon has two solutions today for those pixel addicts like myself: The AVR-X2200W and the AVR-X1200W (Shown below)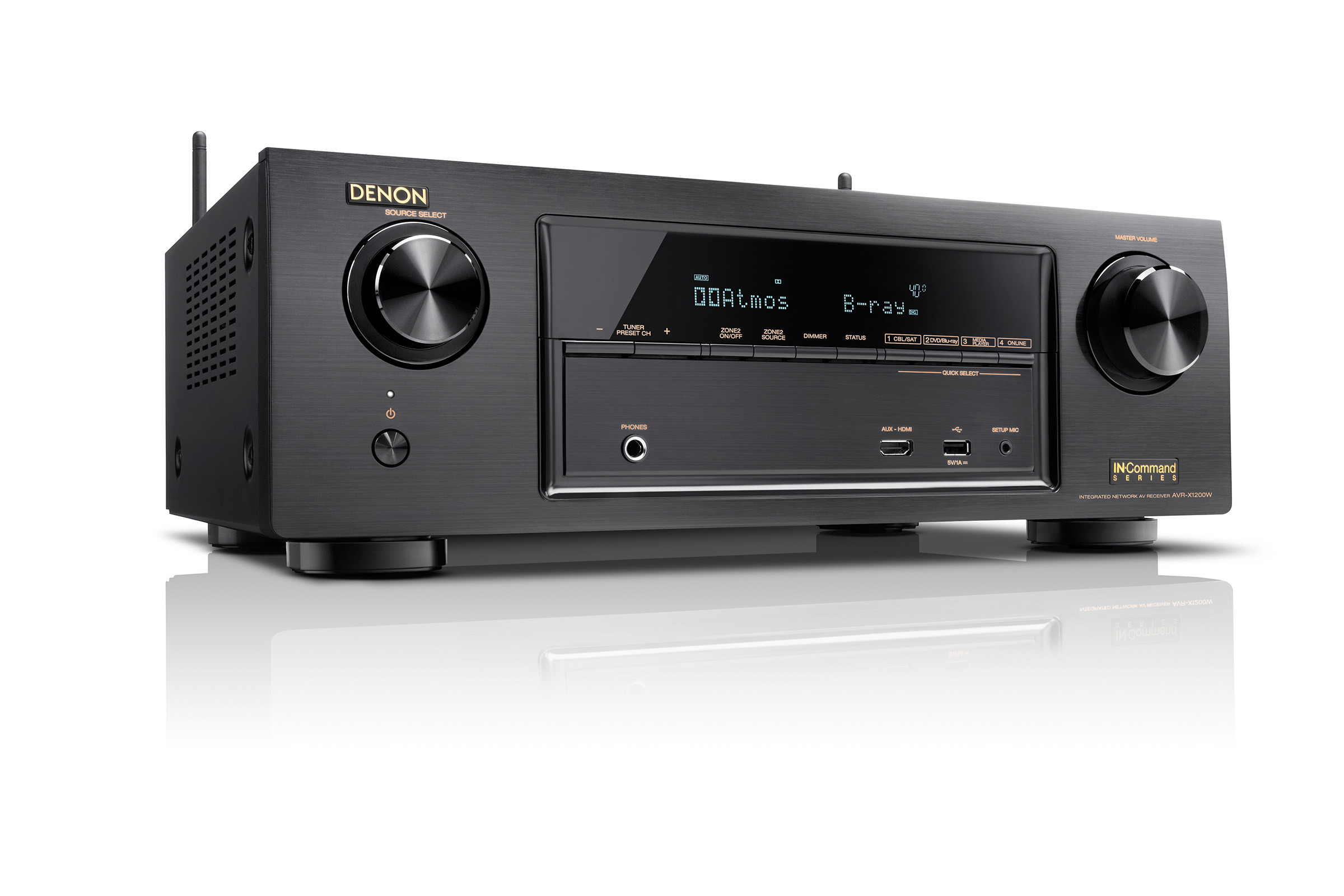 Now, both of these are 7.2-channel receivers with 3D sound. That being said, both of these provide many advanced features and powerful sound performance.
Of course, we wouldn't be SoundGuys if we didn't talk about the sound quality. The AVR-X1200W features an amplifier that will provide "powerful and detailed sound. It runs on an 8 ohm system with a tolerance of 20 Hz to 20 kHz. The AVR-X2200W contains similar specifications.
There's plenty of I/O on both. Starting with the AVR-X1200W, some of the features include 4K at 60Hz, six HDMI 2.0a inputs, one HDMI output, built-in Wi-fi, built in Bluetooth, USB input, remote handset compatibility, and iOS and Android companion app compatibility, just to name a few.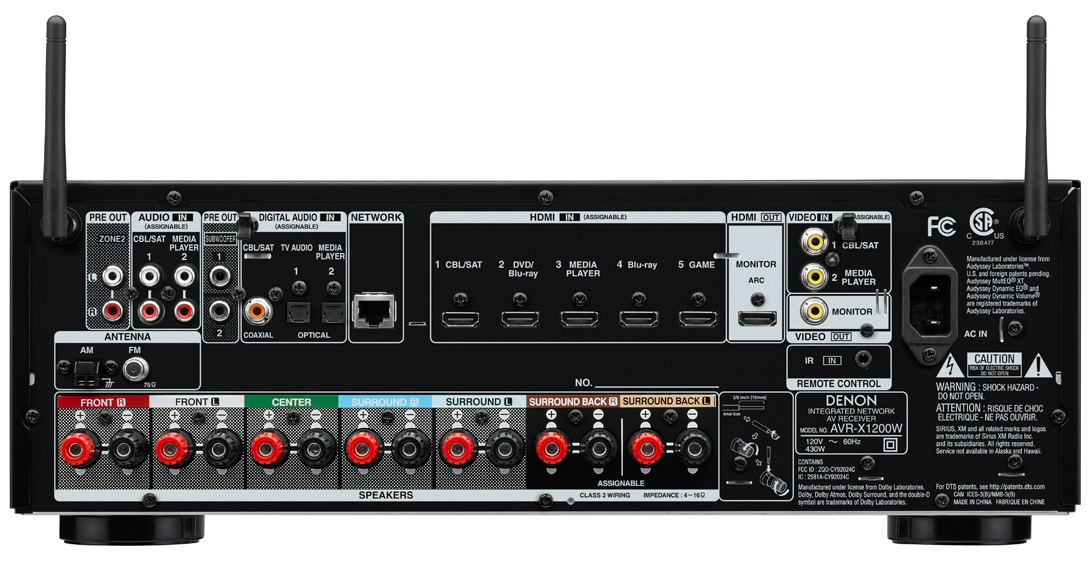 With the AVR-X2200W, the specifications are largely the same, but there are two additional HDMI 2.0a inputs for a total of eight HDMI outputs, one additional HDMI output for a total of two HDMI outputs, as well as an included remote. Although it may lack Wi-fi, Bluetooth, and other wireless connectivity options, it is clearly aimed more towards the prosumer crowd.
Nonetheless, both of these touch my tech-savvy side, especially with the 60Hz 4K, but clearly, there is so much versatility to be discovered, even if the prices can get pretty elevated. However, with the ACR-X1200W starting at $599.99 and the AVR-X2200W starting at $799.99, you'll be hard-pressed to find a quality 4K 60Hz A/V receiver with 3D sound for much cheaper. After all, a home theater is only as good as the equipment and the content.