All products featured are independently chosen by us. However, SoundGuys may receive a commission on orders placed through its retail links. See our ethics statement.
Misfit introduces new Specter earbuds
Misfit is expanding their fitness tracking to audio with their first pair of wireless earbuds called the Misfit Specter.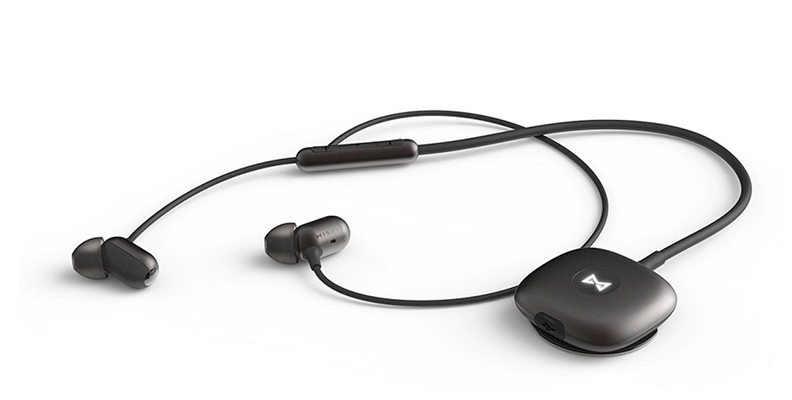 If you pride yourself on knowing every audio brand there is but don't know Misfit, don't worry. The company technically isn't an audio company, until now that is. Misfit is most known for their fitness trackers so it makes sense that the company would take the next step into the world of audio. Their new earbuds dubbed the
Specter
wireless in-ears take their wearables a step further by combining the two things they think you'll need: music and a tracker. Of course these will play music but that's not all they do.
Misfit took a unique approach to answer the "How do we make wireless earbuds?" problem many companies have when a pair for themselves. Companies like LG and Sol Republic have found success by incorporating a neckband to hold all the sensors, while companies like Beats put it all in their clip-on style earbuds. Misfit went in another direction entirely by adding in a fairly minimal clip to hold all of the essentials. The earbuds can then remain small and sleek because all of the important technology (battery, Bluetooth chip, etc) can be stored safely in the clip housing. Misfit also took the opportunity to make that clip a fitness tracker in itself, giving the Specter all the power that their other fitness trackers have.
Besides just listen to music, you can also track your steps, distance, calories, and even sleep all through an app. You'd have to actually wear them to bed, but hey at least you know that you can if you want to. These headphones can also act as a clicker to control presentations or remotely snap a selfie from your camera. They have dual drivers in each 'bud and angled tips that aim sound directly into your ear for higher clarity. The two earbuds also have small magnets in them that will automatically pause playback or end phone calls when they are connected. So if you're in the middle of workout and need to stop for a break, you won't miss out on any songs in your playlist. There's also a built-in microphone for answering phone calls so you won't have to put your phone next to sweaty ears.
Battery life is estimated between 8-10 hours which is pretty good when compared to a lot of the other workout oriented headphones on the market. There's no specific price jus yet but the Misfit Specter in-ears should be going on sale sometime this Spring.