All products featured are independently chosen by us. However, SoundGuys may receive a commission on orders placed through its retail links. See our ethics statement.
Melomind are headphones designed to help you relax
A new Kickstarter by myBrain Technologies brings us the Melomind headphones. With the help of an app, they claim to coach you towards a more relaxing life.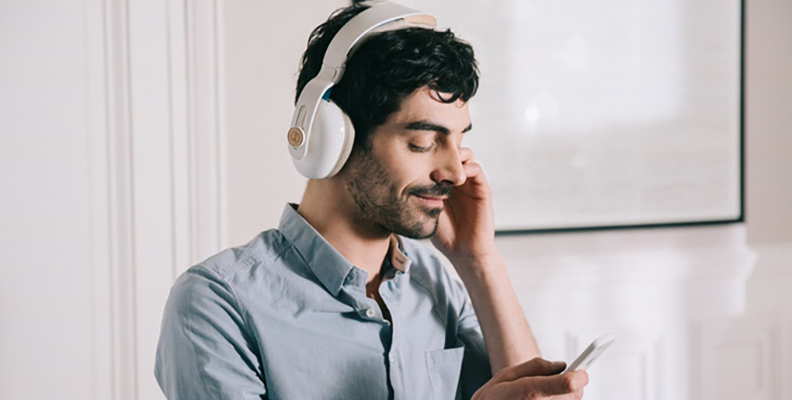 There's an old cliche that music is an escape. That's never been truer than it is now with the Melomind headphones by myBrain Technologies that aim to teach you how to be stress-free. They're not going to recite inspirational quotes in your ear, but instead use EEG technology to train your brain over time using what they call "audio soundscapes". When you wear the headphones, they can detect your brainwaves in real-time and through an app create a soundscape of music to match. If it sounds like sci-fi now, just wait until you see how they work.
The Melomind is made by a French team consisting of two neuroscientists and uses a method called neurofeedback, which is a constant loop of information between your brain and the headphones. In other words, this is how the headphones are able to react to your brain in real time. A constant give and take of information between your head, the app on your smartphone, and the headphones. Like many things, the magic of these headphones lies in a companion app. It can modulate music to match your relaxation levels and adapts to your schedule and habits using a number of algorithms to better coach you towards a more relaxed life.
In an interesting twist, they're also supposed to be a decent pair of Bluetooth headphones when they're not acting as your life coach. They have Bluetooth 4.0, a 6-hour battery life, and comfortable padding all around the ear cups and headband. This is probably due to wanting to wanting to be comfortable while trying to relax, but that's also good news if you just want to listen to some tunes.
Of course, the benefits of mind altering headphones should be taken with a grain of salt since the company isn't exactly showing off any scientific papers on their product, but if it works the pros seem to outweigh the cons. If you want to give it a try and live stress-free you can back the campaign on Kickstarter for about $178. It's already exploded passed the $56,000 goal with 42 days left at the time of this post.