All products featured are independently chosen by us. However, SoundGuys may receive a commission on orders placed through its retail links. See our ethics statement.
Lyngdorf's Cue-100 and Marine Speaker cost as much as your car
Lyngdorf adds two speakers to its line up.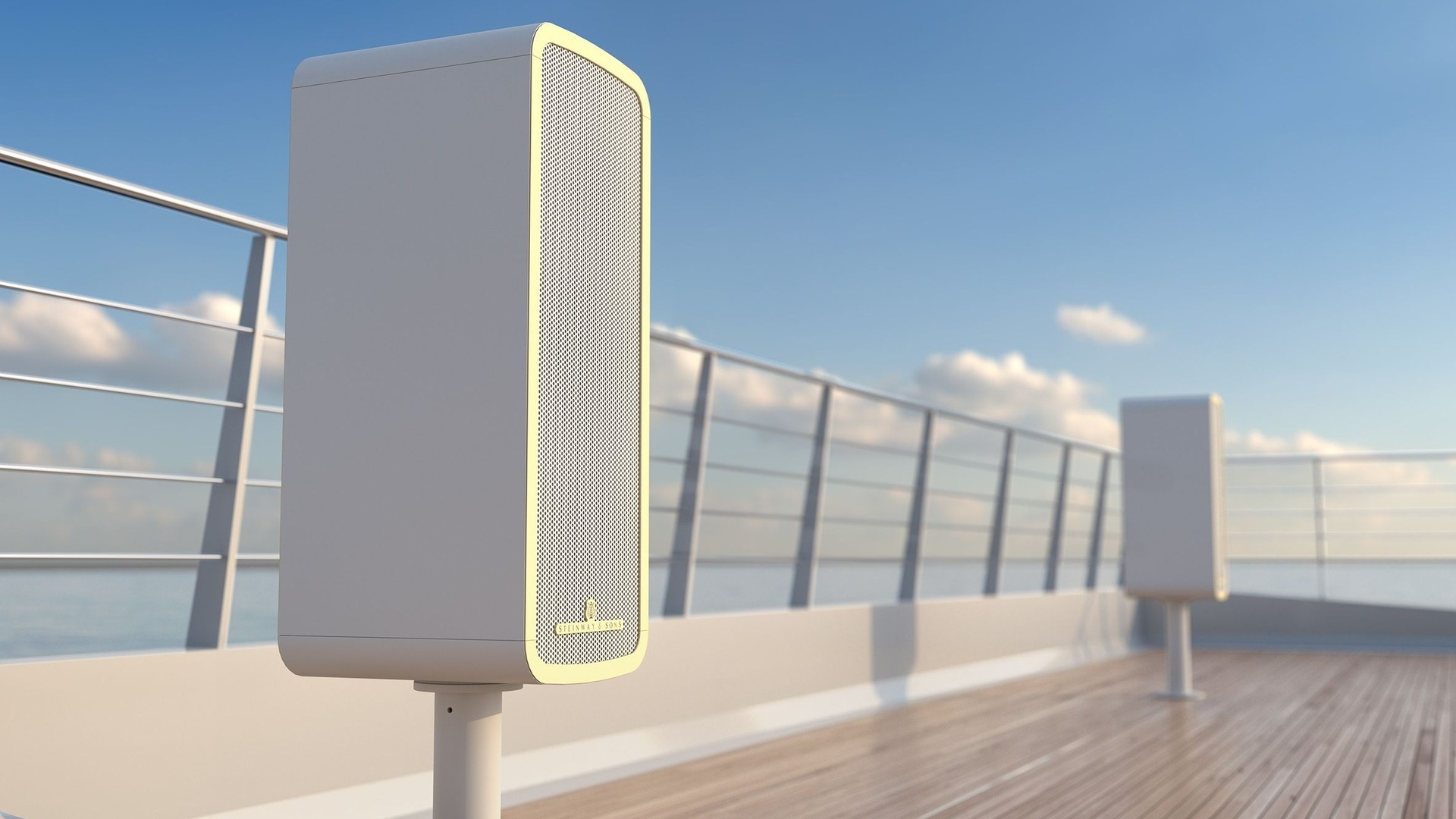 TL;DR
Lyngdorf launched two ultra-premium speakers: the Cue-100 and Marine Speaker.
The Cue-100 is an indoor speaker that costs about $11,600.
The Marine Speaker is an outdoor speaker that starts at $53,400.
Lyngdorf is best known for its very high-end speakers. In fact, the company launched a system called the Steinway Lyngdorf Model D in 2007, which sold for a mind-boggling $150,000 at the time. This year, the company rolled out indoor and outdoor speakers — the Cue-100 and Marine Speaker. While they don't cost nearly as much as the Model D, they will still put a hefty dent in your bank account.
The Cue-100, which comes from Lyngdorf Audio, is a speaker that takes advantage of Purifi aluminum drivers, housed in a triangular cabinet, with satin black or satin white and solid oak elements. The unique look is complemented by its high-quality features including RoomPerfect sound calibration and ultra-low-distortion woofers. It's also designed to be a high-end audio two-way speaker that allows it to be combined with high-end amplifiers from other manufacturers.
If you want to change the appearance, you'll be able to with its removable fabric covers. These covers come in Grey, Black, Petrol Blue, Dusty Green, and Red. Altogether, the indoor speakers will cost you about $11,600.
Marine Speaker
The Cue-100's price tag almost seems cheap compared to the Marine Speaker. Available for an eye-popping $53,400, this speaker is from Steinway Lyndorf and was designed to pump premium sound into your yacht, pool, or patio. It's described as a full-range loudspeaker that can deliver quality audio whether you're listening to acoustic guitar or dynamic dance club music.
This outdoor audio equipment contains advanced driver technology, with 8" woofers per speaker, two additional 10" passive woofers, and a dedicated 6.5" midrange driver. The woofers allow for deep and dynamic bass, while the midrange driver provides clear and detailed sound. It also uses an Air Motion Transformer tweeter for clear and detailed high frequencies.
As its name suggests, these speakers can handle getting wet, whether it's a splash of water or rain. These waterproof speakers can even hold up to getting hit with salt water. The outside of the Marine Speaker features a white lacquer finish with gold trim. However, the enclosure is aluminum, giving it the durability to stand strong against the elements. The Marine Speaker boasts a water and dust resistance rating of IP65.