All products featured are independently chosen by us. However, SoundGuys may receive a commission on orders placed through its retail links. See our ethics statement.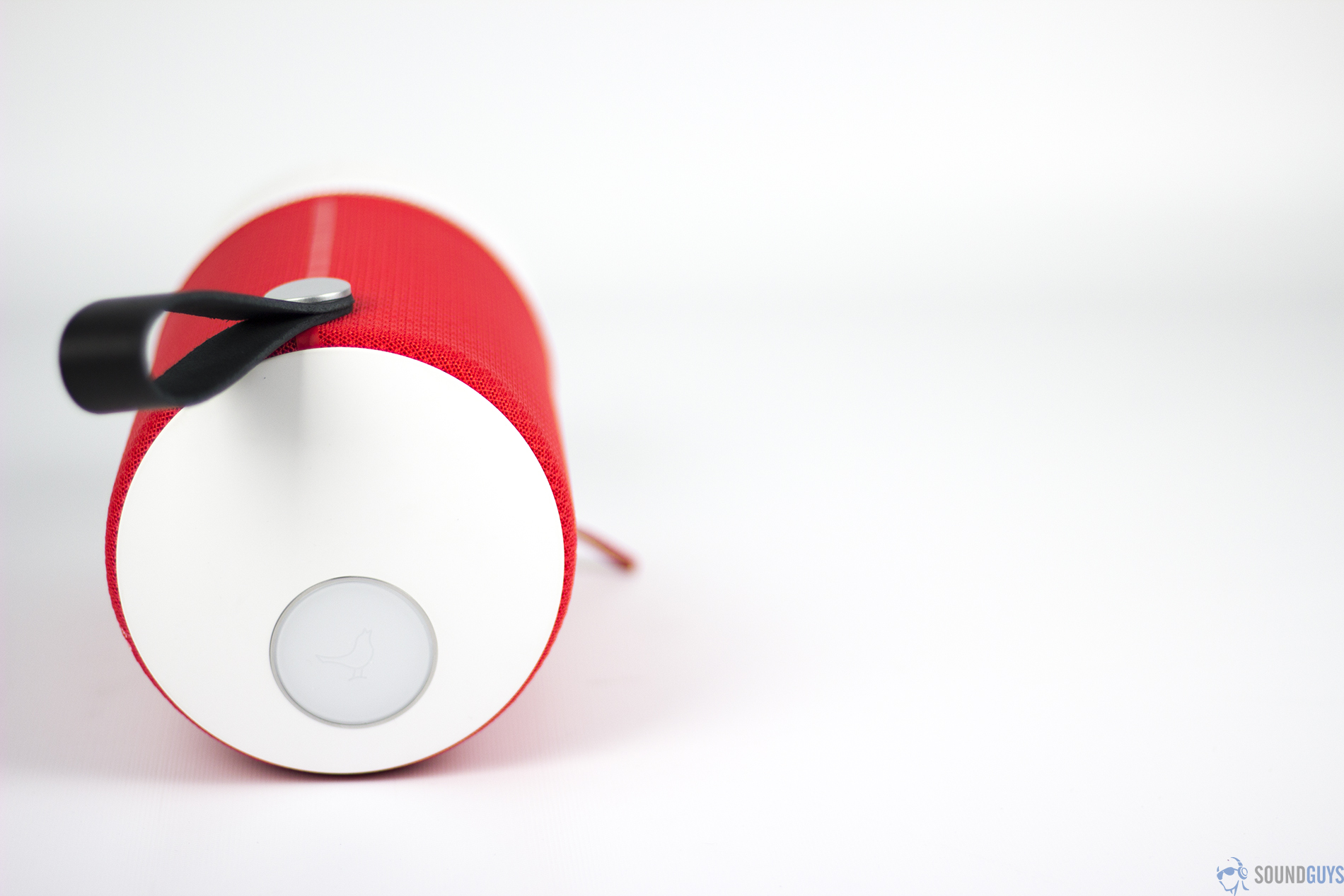 The bottom line
The Libratone Zipp is a good sounding speaker with some cool features. We just wish those features worked perfectly every time.
The Libratone Zipp is a good sounding speaker with some cool features. We just wish those features worked perfectly every time.
What we like
Sound Quality
Strong Wi-Fi/Bluetooth connection
Design
What we don't like
Touch interface is cool, but laggy
Battery Life
Rating Metric
Sound Quality
8.7
Bass
8.7
Midrange
8.5
Highs
8.9
Durability / Build Quality
7.1
Value
7.5
Design
8.5
Microphone
7.0
Portability
8.0
Battery Life
7.7
UPDATE [February 2022]: This is an outdated speaker. We currently recommend these Bluetooth speakers.
Libratone is a fairly new company, having made their audio debut back in 2009. Since then they've had a number of speakers that have received some pretty good reviews, so when we got the chance to check out the Libratone Zipp we had to see what all the hype was about. So does it sound good? Yes, but it has a good amount of issues with it too.
What's in the box?
The box is a giant cylinder, and inside you'll get an equally large cylindrical speaker. Next come the instructions in English, Spanish, and even French. Digging in deeper you'll find the power adapter and its corresponding wall adapter.
Build & Design
The Zipp is a solid speaker, weighing in at 3.3 lbs and large enough in circumference that you'll need both hands to completely wrap around it. It's covered in a soft fabric that looks and feels nice, but it doesn't seem like it provides too much protection so, this should go without saying, but try not to drop it. What isn't covered in fabric (which is basically the top and the bottom) is hard white plastic and this is where you'll find all of the buttons and inputs, though admittedly Libratone did a good job at keeping it down to a minimum. On the bottom you'll find the power button, power input, 3.5mm input, and a USB output. Up top you'll only find a single touch sensitive — button?, that has a myriad of controls baked in. Overall, it's a clever way to keep buttons down to a minimum without skimping out on functionality.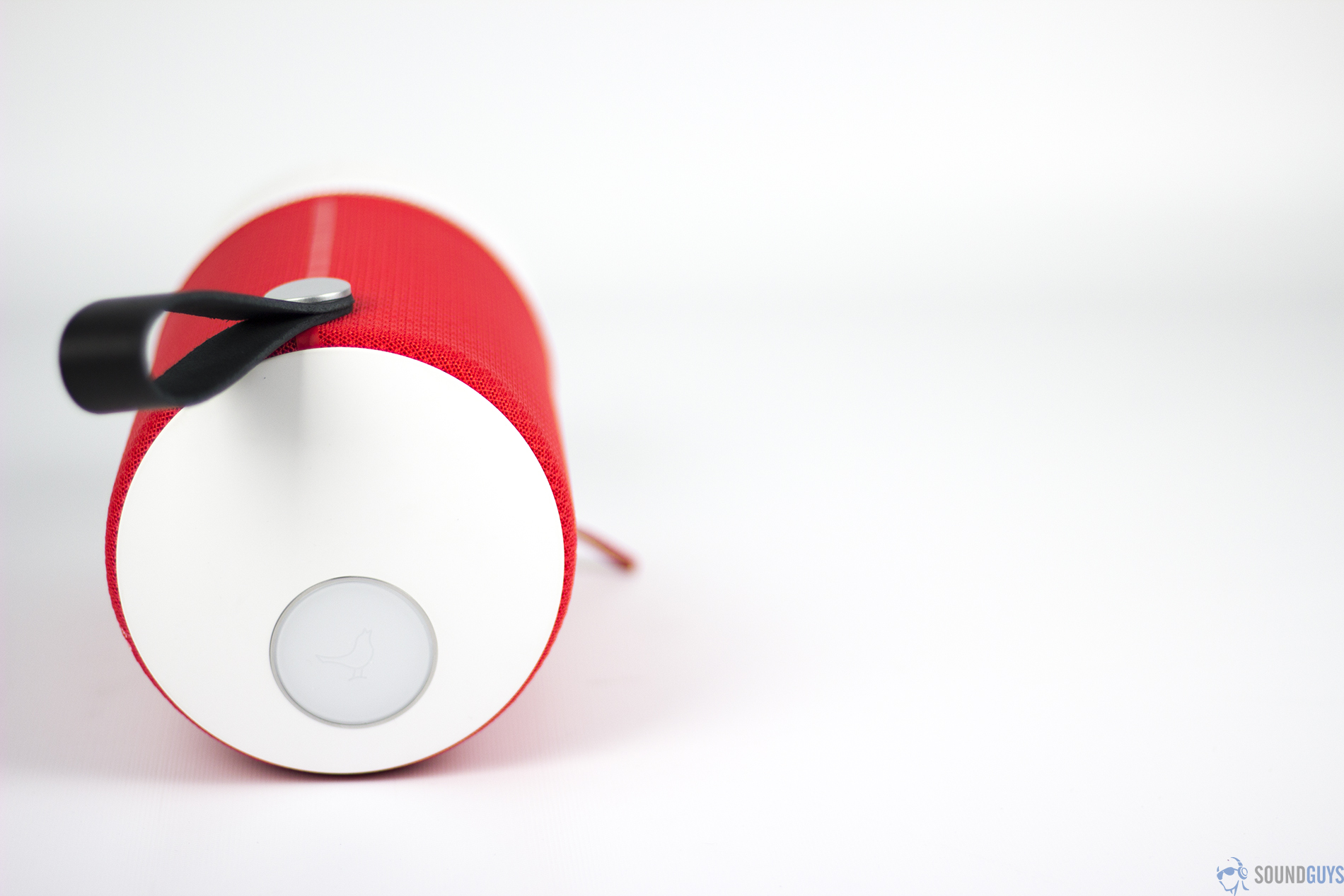 Towards the bottom half of the speaker you'll see where the Zipp gets its name. The fabric covering is actually a sleeve that you can swap out for any other color Libratone sells. They say you can do it "in seconds" but in practice removing and replacing the cover is slightly more of a hassle than that. Still, it's good to know that if you ever get tired of the color you purchased you can just swap it out. When you take the size and Wi-Fi connectivity into account, this is clearly a speaker built for the home. So if you want something that's easier to carry around you might want to go with the Libratone Zipp Mini for $50 less, though it's still not what you would call "portable". Still, both models do come with a nifty leather strap so you can easily pick it up and carry it around the house.
Connection
If there was anything that the Zipp was lacking in terms of build and design, it makes up for it with connection. You can connect to it with Bluetooth, Airplay, DLNA, or Spotify Connect. Bluetooth strength was good easily playing music up to around 25 feet, but it did get a little spotty once you were anywhere near the limit of 30 feet. However, that wasn't the case when connected via Wi-Fi. To do that you have to download the Libratone app which is available for free on both Google Play and the App store and go through the setup process. It isn't too difficult and we were up and running within 5 minutes. Through the app you can do do things like control the volume, switch between tracks, create custom soundscapes, choose your preferred EQ profiles, check the status of your speakers battery life, connect to and control multiple Zipp speakers, and even listen to FM radio and choose 5 presets. Needless to say, you can easily get lose in the app. Thankfully it has a fairly straightforward interface that streamlines the process. Still, it's a lot to take in at first.
Once you're done setting everything up in there app, you can move on to the speaker. The touch sensitive interface up top lights up and though some of the controls are intuitive, like the controls to skip between tracks, the other ones might throw you off. At the top of the interface is a small circle with some lines running through it called the Soundspace Link. This icons only job is to connect multiple Zipps together, so if you only have one speaker it's pretty much useless. The illuminated bird icon in the middle lets you pause or play music and also doubles as the pairing button. Simply hold down the bird until it starts blinking in order to pair a new device. The heart icon at the bottom is where your radio station presets get saved after you set them up in the app. Pressing it will automatically switch to the radio and illuminate 5 dots that you can cycle through, one for each preset. If your phone is charging or across the room, you can also raise or lower the volume by sliding your finger clockwise or counterclockwise around the interface.
Another features that's more useful than I initially thought it would be is something that Libratone calls "Hush". Covering the touch interface with your hand fades the music to silence if you find yourself in a situation where pausing the music completely is kind of unnecessary, like answering a quick question. One thing I did notice was a 1 or 2 second lag between pressing a button and the action actually occurring when connected via Wi-Fi. That lag got annoying quickly and usually resulted in me pressing the interface again and skipping past songs. We also wish the touch sensitivity was a little stronger since I found myself on more than one occasion thinking I pressed the button and waiting for something to happen before realizing that it didn't take. On a brighter note microphone quality was decent and though I did have to repeat myself a few times, vocals were understood on the other end of the line for the most part.
Battery Life
Libratone claims battery life is about 10 hours, though keep in mind that's sure to be slightly shorter if you're charging any of your devices, or if you have it on max volume like we do. In our testing we got about 8.5 hours at max volume. It's not the greatest but the app gives you a pretty accurate estimate of how long you have until you need to recharge the speaker, so at least you won't be caught by surprise.
Sound Quality
We did all of our testing wirelessly, switching between Bluetooth and Airplay. You can hardwire something like an iPod thanks to the 3.5mm input, but we figured people would mostly be using this speaker wirelessly.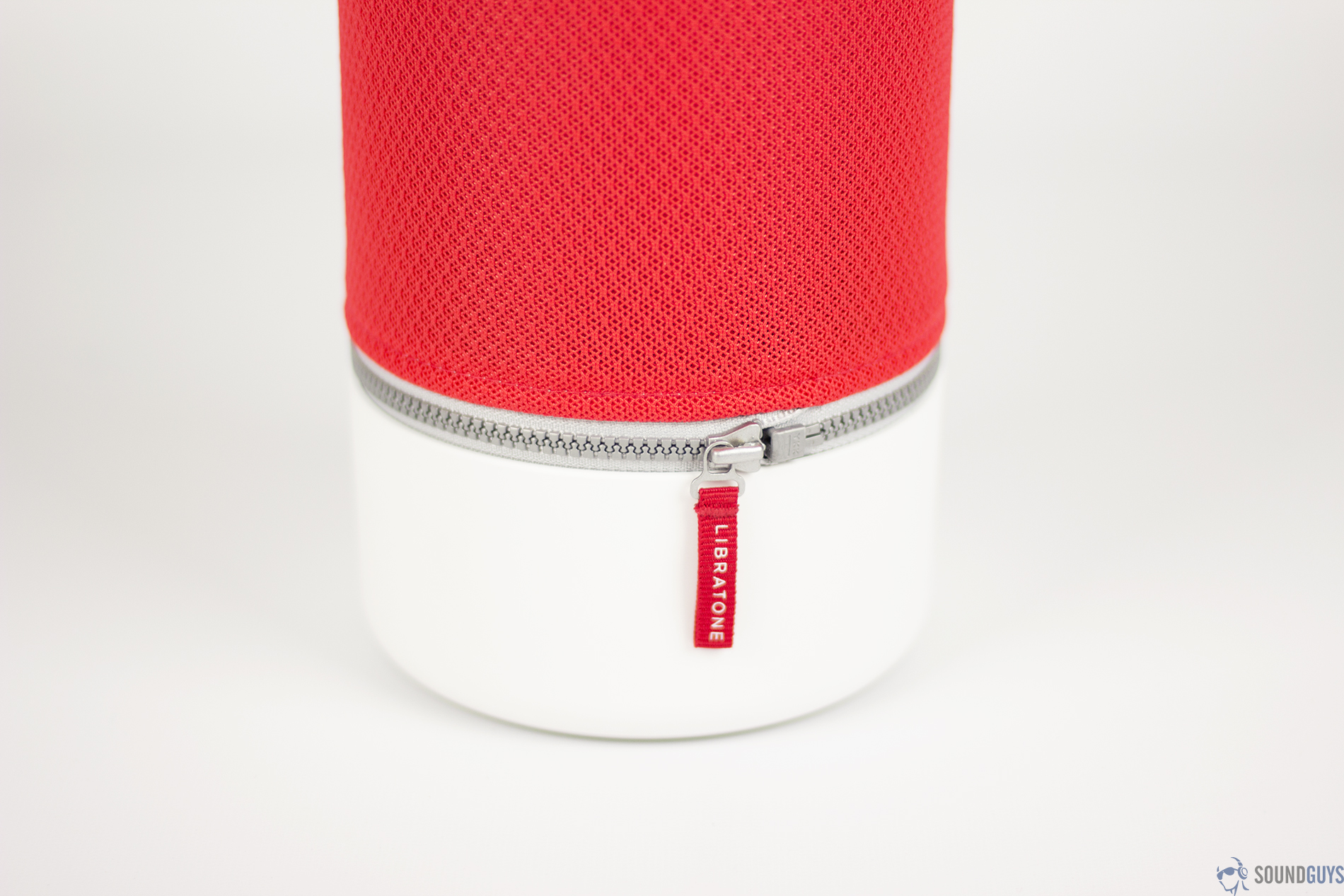 The bass on the Zipp is a little strong, but in a good way. Bass kicks had a strong "umpf" to them but it didn't get in the way of the mids at all. Normally a strong low end tends to bleed into the lower mids a bit, but that's not the case here. The rolling drums in "Strawberry Swing" by Coldplay worked their way beautifully through the song staying underneath everything that was going on.
The mids had a few different things going on, some that I liked and some that I didn't. Vocals consistently sounded great and most background instruments kept a good amount of their detail, but they all sounded sort of narrow and squished together. Spacing between song elements wasn't as impressive as I thought they would be considering the decent size off the speaker. A good example of this was in "Tighten Up" by The Black Keys were guitars and vocals all sounded great, but cramped.
There was no harshness to speak of in the highs even when on max volume, which was surprising to me considering the size of the speaker. Guitar slides in "Mayhem is Beautiful" by Bushwalla had a good amount of detail and were never piercing.
Conclusion
If you can't tell by now, we were really impressed by the Zipp. Songs have plenty of detail and even though soundstage is lacking, it gets loud enough to fill a room easily. Throw in the plethora of ways you can connect to it and there's no reason why you should have any problem playing music through it. The app gives you plenty of functionality and the on-board controls lets you easily access plenty of features. Of course, it's not perfect. The lag over Wi-Fi got really annoying and there could definitely be some optimization in terms of how the user interacts with the speaker overall. At $299 it's not exactly cheap and if you're looking for purely Wi-Fi capabilities you might be better off with something like a Sonos, but if you also want the option to pick it up and leave the house then the Zipp wins by default since it has Bluetooth. But all that aside when it comes down to it in the end I just want my speaker to sound good, and the Zipp does.