All products featured are independently chosen by us. However, SoundGuys may receive a commission on orders placed through its retail links. See our ethics statement.
Kürbis Bluetooth speaker by Thonet & Vander available in the US
Looking for a high quality Bluetooth speaker with roots in the Bauhaus? Check out the Kürbis by Thonet & Vander now available in the US.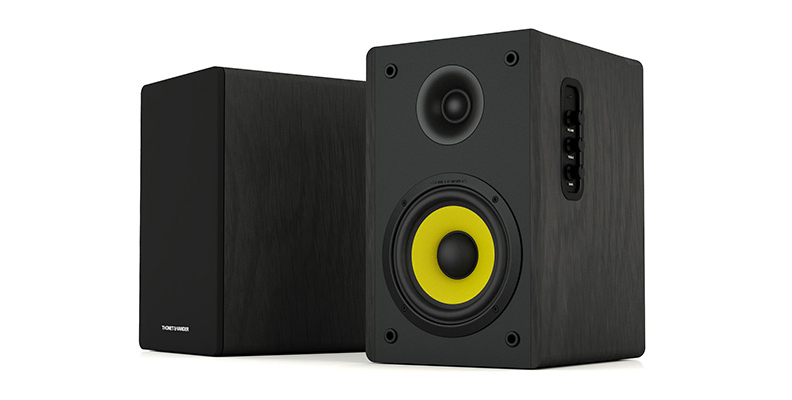 If you're looking for a good pair of Bluetooth desk speakers, German audio brand Thonet & Vander have announced the availability of the Kürbis Bluetooth speakers here in the states. Any company that makes it their mission to "deliver sound and design quality at unexpected prices" is one that I'll pay attention to.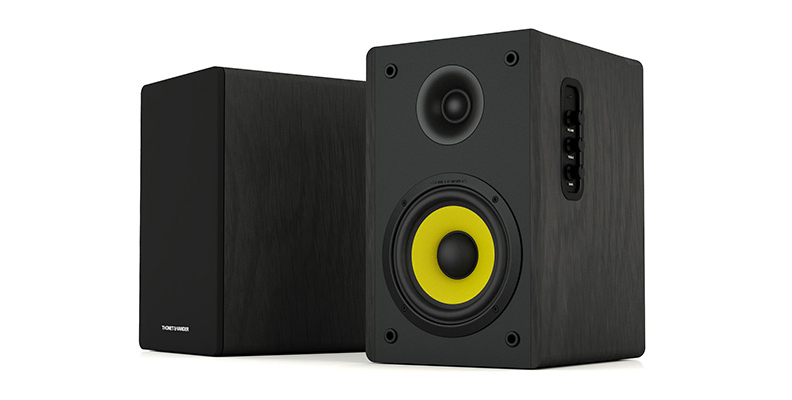 The highlight feature of the speaker is the low distortion at high volumes. It's made with HDAA (High Density Acoustic Absorber) wood which, as its name implies, has a higher density than other build materials which helps the speaker to accurately reproduce sound with minimal coloration. On top of that it also has an antimagnetic shield to protect it from outside electrical disturbances, though I still wouldn't rest my cell phone on it.
Thonet & Vander claim to have taken inspiration for their products from the Bauhaus. Without turning this into an art history lesson, the original Bauhaus was a German art school that focused on the mass production of household objects in a way that gave them a modern, artistic aesthetic. Not a bad place to draw inspiration from if you're a company that mass produces audio products.
Aesthetics aside, the speaker has a yellow 5.25" woofer on the back made of aramid fabric that makes it light enough to provide powerful bass while on the front is where you'll find the 1" tweeter made of thin silk to get the most of the high end frequencies. To help you fine tune your listening preferences there are also three knobs located on the side of the speaker that adjust the treble, bass, and the overall volume. It does have a frequency range of 50Hz – 20kHz and by utilizing different technologies, Thonet & Vander say that the Kürbis speaker is able to provide a flat sound perfect for the semiprofessional studio.
That said, keep in mind that it can only connect to a source device via Bluetooth, 3.5mm jack, or RCA and lacks any ports for the 1/4″ audio cables that are commonly used for studio monitors and audio interfaces. If you simply want a a gorgeous Bluetooth speaker to keep on your desk or bookshelf then these might be for you, but if you're interested in using these for a professional studio you might want to look elsewhere.
If you're interested the Kürbis comes in both black and white colors, both with the signature yellow woofer for $199.