All products featured are independently chosen by us. However, SoundGuys may receive a commission on orders placed through its retail links. See our ethics statement.
Koss Porta Pro headphones have new limited edition colors
Same headphones, new color options.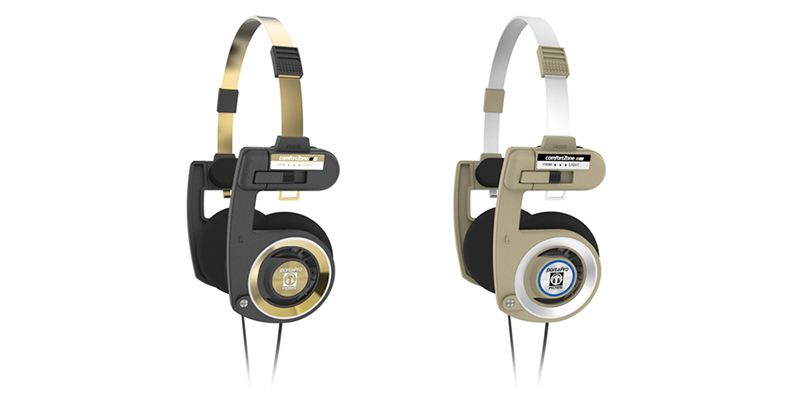 Every once in a while, a classic gets remade. It doesn't matter what it is. We've seen a few classic movies get a fresh remake recently, and now we get a fresh new classic pair of headphones. Koss recently ran a contest where people voted on new color options for their Porta Pro headphones. The winners ended up being Black Gold and Rhythm Beige.
And they haven't changed since.
If you're unfamiliar with them the Porta Pros here's a brief history lesson. Back in 1984, things were a little different. Ronald Reagan was still the president. Michael Jackson won 8 Grammys for "Thriller". And an audio company by the name of Koss released a pair of on-ears called the Porta Pro. Besides the great sound quality, they also had a great futuristic (now retro) design that looks like something straight out of "Back to the Future". And they haven't changed since.
I't snow 2016, and Koss figured it's about time for an upgrade — kind of. Everything about these headphones remains identical to the original classics, save for the new color options. They have a slim metal headband attached to an oddly designed plastic ear cup and a collapsible build for travel. On the side is also a switch that lets you adjust how tight the ear pads sit on your ear so if you want them to be little bit firmer, it's not a problem.
There's no word just yet on pricing for the new color options, but seeing as the originals cost about $50 it's hard to imagine the new colors being that much more expensive. If you want to get yourself a pair of these classics then you'll have to wait until they're released in November. But you can sign up now to be added to an e-mail list for when they come out. By signing up you also guarantee yourself a 25% off promo code so you can pick them up whichever color you prefer for even cheaper.