All products featured are independently chosen by us. However, SoundGuys may receive a commission on orders placed through its retail links. See our ethics statement.
Kenwood leaves the car behind with 3 new headphones
If you know car audio then you know exactly who Kenwood is. If you don't then you will soon as they announced 3 new pairs of headphones for consumers.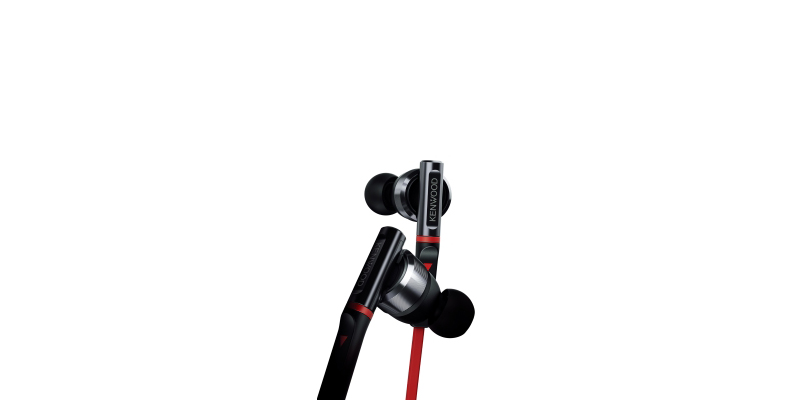 If you're a car person, you'll know that Kenwood is a brand that specializes in car audio. You can get speakers, amps, receivers, and pretty much anything else that you need to put a state of the art system in your horseless carriage. Unfortunately, I've never owned a car worth putting a system in but working at Best Buy taught me that there are plenty of people who swear by the company.
Being one of the most dominant players in car audio makes it all the more interesting to hear that they'll be releasing three new pairs of headphones. In the press release they explained their reasoning by saying "We understand that these days, on-the-go entertainment doesn't always start or end in the vehicle." As someone who doesn't leave the car or train without first putting my headphones on, I can attest to the truth in this statement as I'm sure most of you can as well. So what are the three headphones?
KH-CR500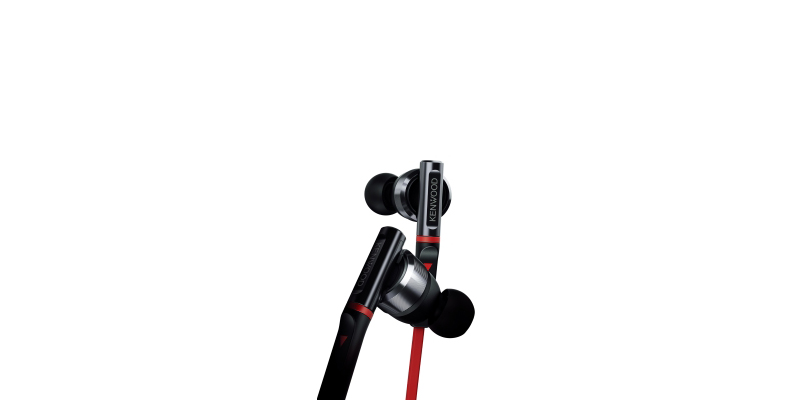 First are the KH-CR500 in-ears. These use 10mm drivers to help push the air necessary for a good sound. They have an in-line mic that Kenwood says works with both iOS and Android devices that will allow you to pause and play music, skip tracks, and answer phone calls.
They're said to come with one pair of memory foam ear tips as well as three silicone pairs. These will block outside noise and are being advertised as an  excellent noise isolating pair of 'buds. The ear tips are slightly angled in order to aim the sound directly down your ear so it's not hard to believe that they do a pretty good job at sound isolation. The KH-CR500 will retail for $80.
KH-CR800 Sport headphones
If you can't tell by the name, these are the headphones designed for use by athletes. When jumping headfirst into consumer audio in the way that Kenwood is doing with the headphones, it's good to do some market research. Clearly Kenwood didn't miss the fact that the fitness trend is in full swing right now and they're coming into the game strong with a pair of their own.
These have what's called Motion Pivot Fit, which is fancy talk for they won't get in the way of your glasses if you wear them. They have an IPX5 rating which means that, even though they aren't exactly waterproof, they can withstand getting caught in a rainstorm without getting damaged.
Besides the three standard silicone ear tips that will come in the box, Kenwood also had the foresight to include three extra pair of open-type ear tips so that runners and bikers can listen to music while remaining aware of their surroundings. Pretty useful. These also have a universal mic and single button remote which is good if you don't need to stop jogging in order to talk on the phone. Kudos to your stamina. The CR800 headphones will retail for $120 and come in two colors: black or red.
KH-KR900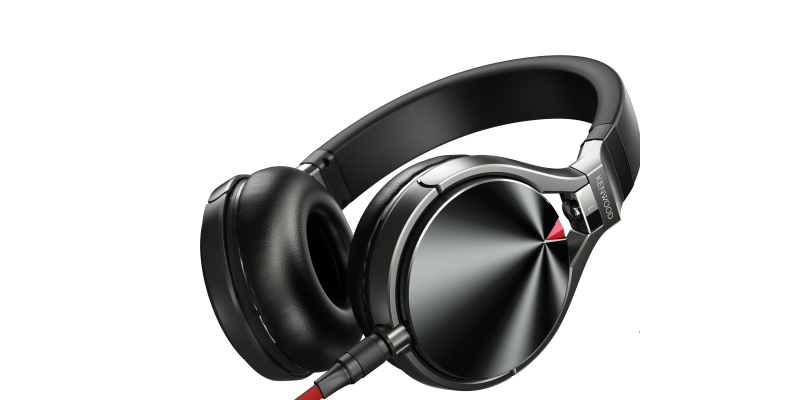 The last pair announced are the KH-KR900 on-ear headphones (I really want to pick the brain of the person that names these). If you're not a fan of 'buds, these are your only other options. They have 40mm neodymium drivers that work together with four ports built into the housing to provide greater clarity at all audible frequencies.
The ear cups have a soft padding that's also mimicked on the headband so they should be fairly comfortable depending on how long you typically listen to music. The KH-KR900 have a sleek design and will retail for $200.
If you're interesting in getting a pair for yourself then you'll have to do some searching as they're "only available at specialty retail stores." I couldn't even find them on the Kenwood official website (where they say to go for more information) so if you happen upon any of these on the interweb be sure to leave it in the comment section down below for anyone else who might be interested as well!