All products featured are independently chosen by us. However, SoundGuys may receive a commission on orders placed through its retail links. See our ethics statement.
Joseph Grado passes at age 90
Joseph Grado dedicated his life to making the world sound beautiful and he will be remembered as one of the greats in the audio industry.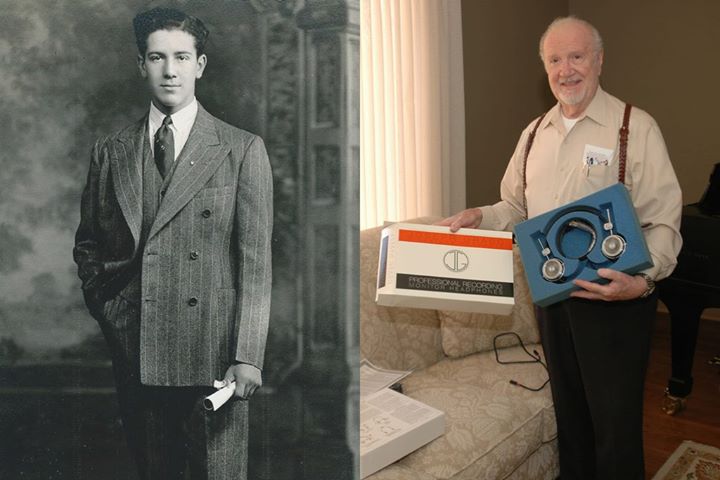 Joseph Grado, founder of Grado Labs, passed away this past Friday at the age of 90. For those who don't know, Grado labs is a Brooklyn-based audio company that hand makes some of the best quality headphones money can buy. Before headphones however, Grado labs was known for producing something else.
As a man who had a deep passion for music, Joseph Grado made it his life goal to deliver the highest quality audio possible. He was one of the pioneer inventors for high quality audio products and he held 48 patents, his most well-known invention being the stereo moving coil cartridge. This is the piece on a turntable that holds the needle and converts the physical grooves in the vinyl into an electric signal that can be played through speakers. In its early days, the company was known primarily for creating these high quality phonograph cartridges. Even today you can still find cartridges sold on their website.
From his home on 7th Ave in Brooklyn, Joseph Grado began producing cartridges and in 1955 started Grado Labs on the site of his fathers fruit store. This is the location where the company remains to this day. It is also where the bulk of Grado products come from, handmade in that same family-run building. In 1990, he ensured that the company remained in the family and sold it to his nephew, John Grado. Him and his son Johnathan Grado currently run the company.
Our condolences go out to the Grado family for their loss of "Uncle Joe" and we appreciate his efforts to making the world sound beautiful.