All products featured are independently chosen by us. However, SoundGuys may receive a commission on orders placed through its retail links. See our ethics statement.
iLuv announces handy outdoor speaker in the Aud Mini 6
This new portable Bluetooth speaker by iLuv packs some other useful features that definitely make it worth the low price tag of $29.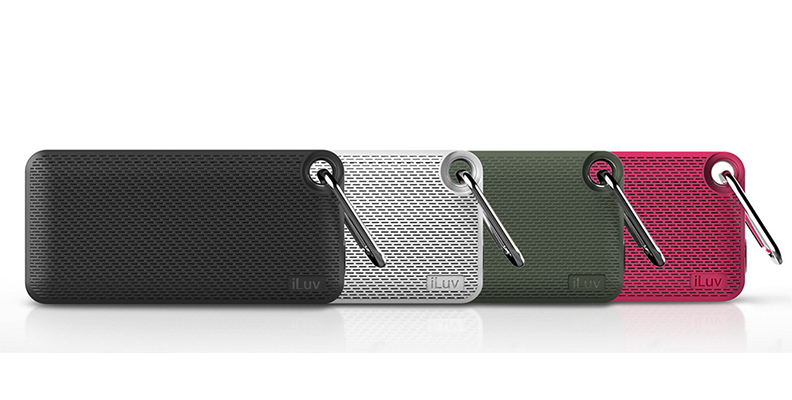 iLuv recently announced a new Bluetooth speaker/FM radio called the Aud Mini 6. For those of you looking for a speaker to blow away your neighbors at your next backyard pool party, this isn't it. However, if you're looking for a nifty gadget to play your favorite tunes while you're out hiking, this could be perfect for you.
The company markets the speaker saying that it is slim and portable and they're not exaggerating. The Aud Mini 6 is roughly the same size as an iPhone 6 and even comes with a clip so you can hook it to your backpack while you're out. It has two speaker drivers and a passive radiator packed into the casing and like any self-respecting speaker intended for outdoor use, this one is water-resistant so you won't have to worry about a passing rainstorm taking it out.
Once connected to your smart device you can control what music plays via the free app for both iOS and Android. You can even tune in to your favorite FM radio station if you prefer. That said, the app isn't the only way to control what comes out of the speaker. The speaker itself has three buttons along the side (along with a power button) that controls the volume, answering phone calls, Bluetooth pairing, and playback controls so you're not stuck listening to your least favorite song in the world if you can't get to your phone.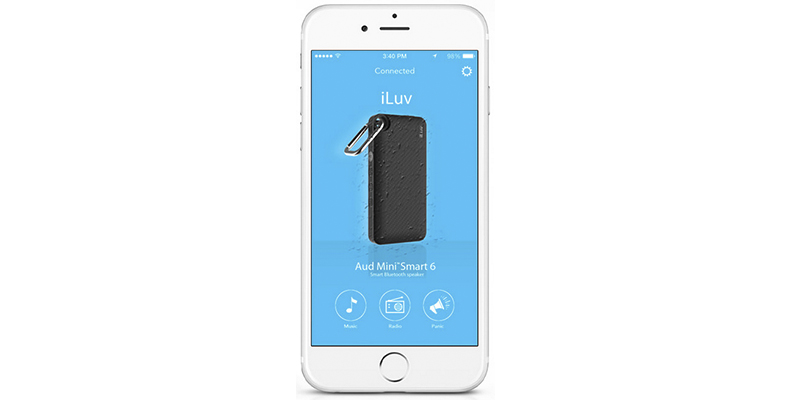 Just in case you find yourself in a less-than-fun situation, iLuv included a really useful feature that hopefully you'll never have to use. The Aud Mini 6 has a panic alarm function that emits a loud, high pitched noise alerting other people in your vicinity to your exact location. It can be activated by pressing the panic button in the app for two seconds or holding down the power button on the speaker for five seconds. Of course if you have your cell phone on you calling your local emergency number is probably a better move, but if you don't then this is definitely the next best thing.
If you or someone you know enjoys exploring isolated locations fairly often, this is definitely a fairly good way to be safe while also enjoying your favorite music. The Aud Mini 6 is available now for only $29 and comes in four different colors: black, pink, gray, and green.