All products featured are independently chosen by us. However, SoundGuys may receive a commission on orders placed through its retail links. See our ethics statement.
iHome announces 5 cool and colorful new products
iHome is known for striving to make quality budget products, and they have added 5 new ones to their line-up all under $99.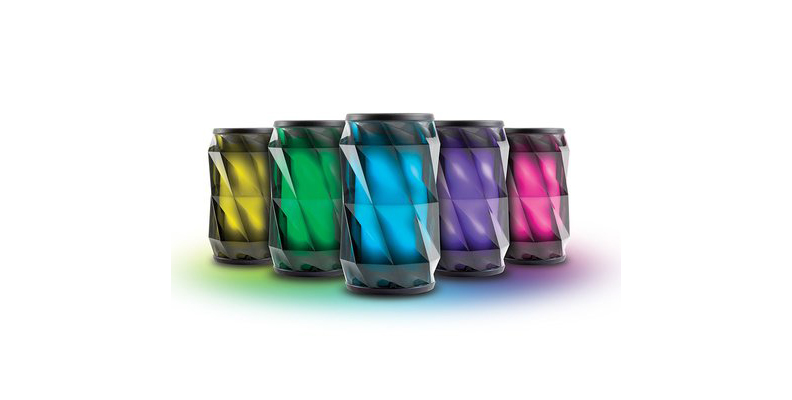 Just in time for summer, iHome has added five new products to their line-up. They come in the shape of four new Bluetooth speakers and a new pair of headphones, all of which have some unique feature that sets them apart from the competition.
iBT12 Soundflask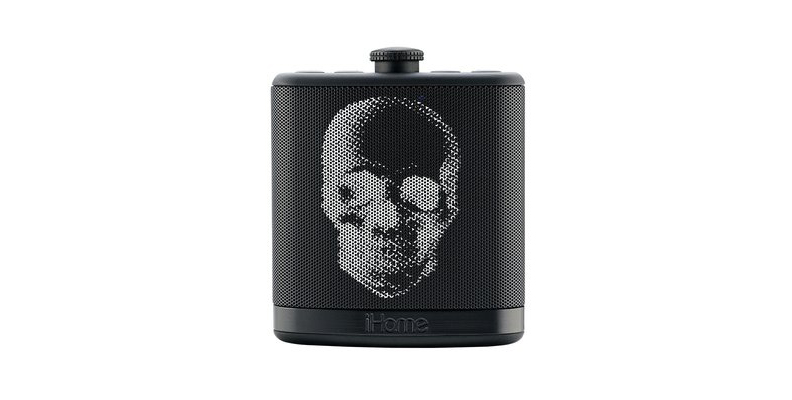 For those of you looking for a speaker that can fit in your pocket, iHome has two options for you. First is the
iBT12 Soundflask
Bluetooth speaker which, as you can see, is designed to look like a flask. The speaker features a dual coil speaker and built-in amp for sound as well as a microphone with echo cancellation for voice calls.
Though the battery size isn't specified, iHome does say that it should last you a little more than 8 hours of constant playback when streaming wirelessly over Bluetooth. If you don't use a device with Bluetooth it also has a 3.5mm input so don't worry. The iBT12 Bluetooth speaker only weighs .35 lbs and is just as light on your wallet at only $49.
iBT32 Soundflask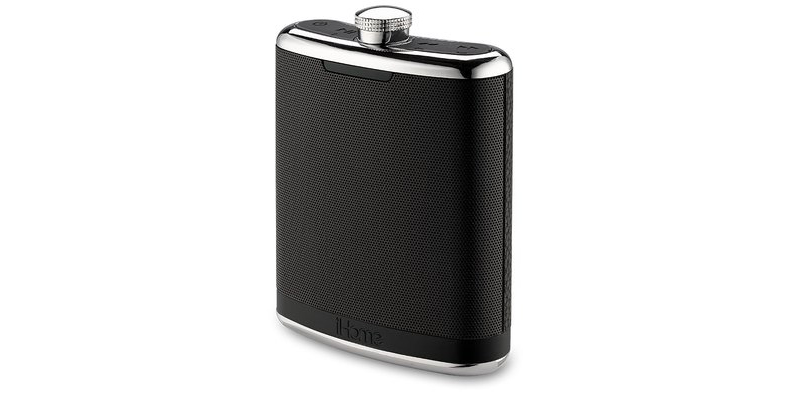 If you like the flask design but are looking for something with a little more umph, then the 
iBT32 Soundflask
might be more up your alley. It's made of real metal and has four small speakers that are used to pump out the sound. It also has echo cancellation for voice calls but comes with a slightly larger battery providing 11 hours of continuous playback.
To really make use of the larger battery it even doubles as a spare battery pack and comes with a USB output to charge your other devices. The iBT32 Soundflask costs $99 and, though slightly larger than the iBT12, can still fit in your average pocket easily.
iBT3 Splash proof Speaker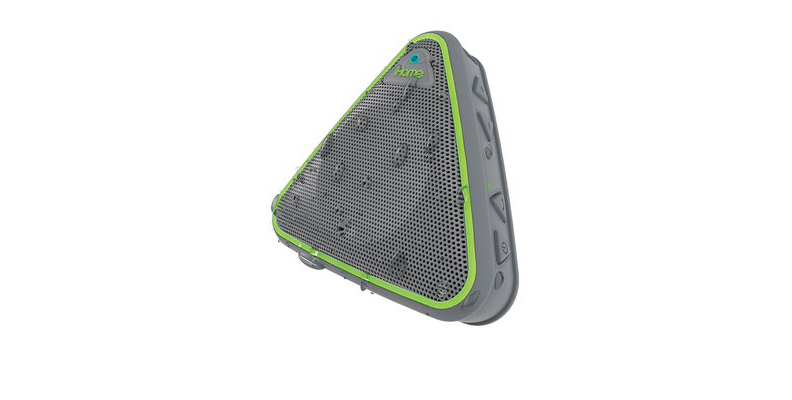 Assuming you're going to be using a summer for beach/poolside activities, iHome announced the
iBT3 Splash proof speaker
which (as you may have guessed) is iPX4 certified splash proof . Unlike other speakers, this one comes in the shape of triangle which was purposely done so that the base of the speaker can act as a tripod and prop itself up. Unfortunately a battery life isn't specified but for only
$39
it's worth the risk of getting only a 4 or 5 hour battery.
iBT74 color changing Bluetooth speaker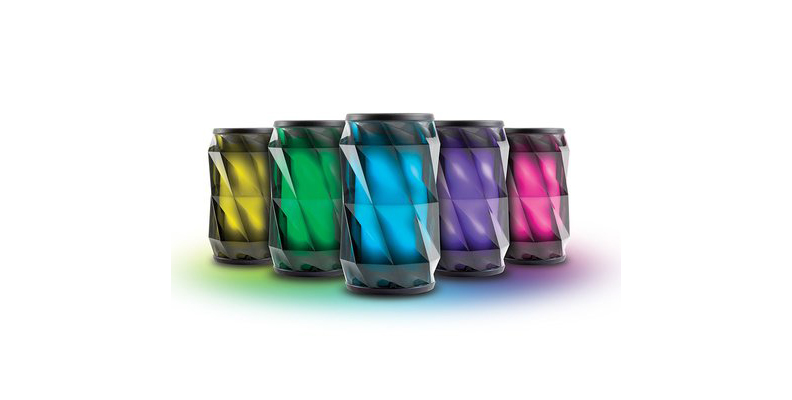 Again, the name of the device kind of gives it all away but the
iBT74 color changing Bluetooth speaker
is designed to change colors while you listen to music. 7 colors to be exact. You can select different presets that will either keep the color constant or add some pretty cool effects such as pulsing or fading. Or if you'd rather be a little more low key you can choose to have no color displayed at all.
If your device does not support Bluetooth it also has a direct line in so you can just connect to it via an audio cable. It can also charge your device with the USB output but that will definitely take a chunk out of the speakers battery. At only $59 it would definitely look nice on a desk or be the center of attention at your next get together.
iB37 color changing Headphones
The
iB37 color changing headphones
are similar to the previous speaker in that they can change colors while you listen to them. The presets allow you to have a constant color, fade between colors, or pulse to the beat of the music you're listening to. They have built-in playback controls as well as a microphone allowing you to keep your phone safe in your pocket where it belongs. An exact date hasn't yet been announced, but these should become available later this month for
$49
.