All products featured are independently chosen by us. However, SoundGuys may receive a commission on orders placed through its retail links. See our ethics statement.
How to update your AirPods or AirPods Pro firmware
It's not always immediately available, but finding your AirPods' firmware version is easy, and updating your AirPod firmware is even easier.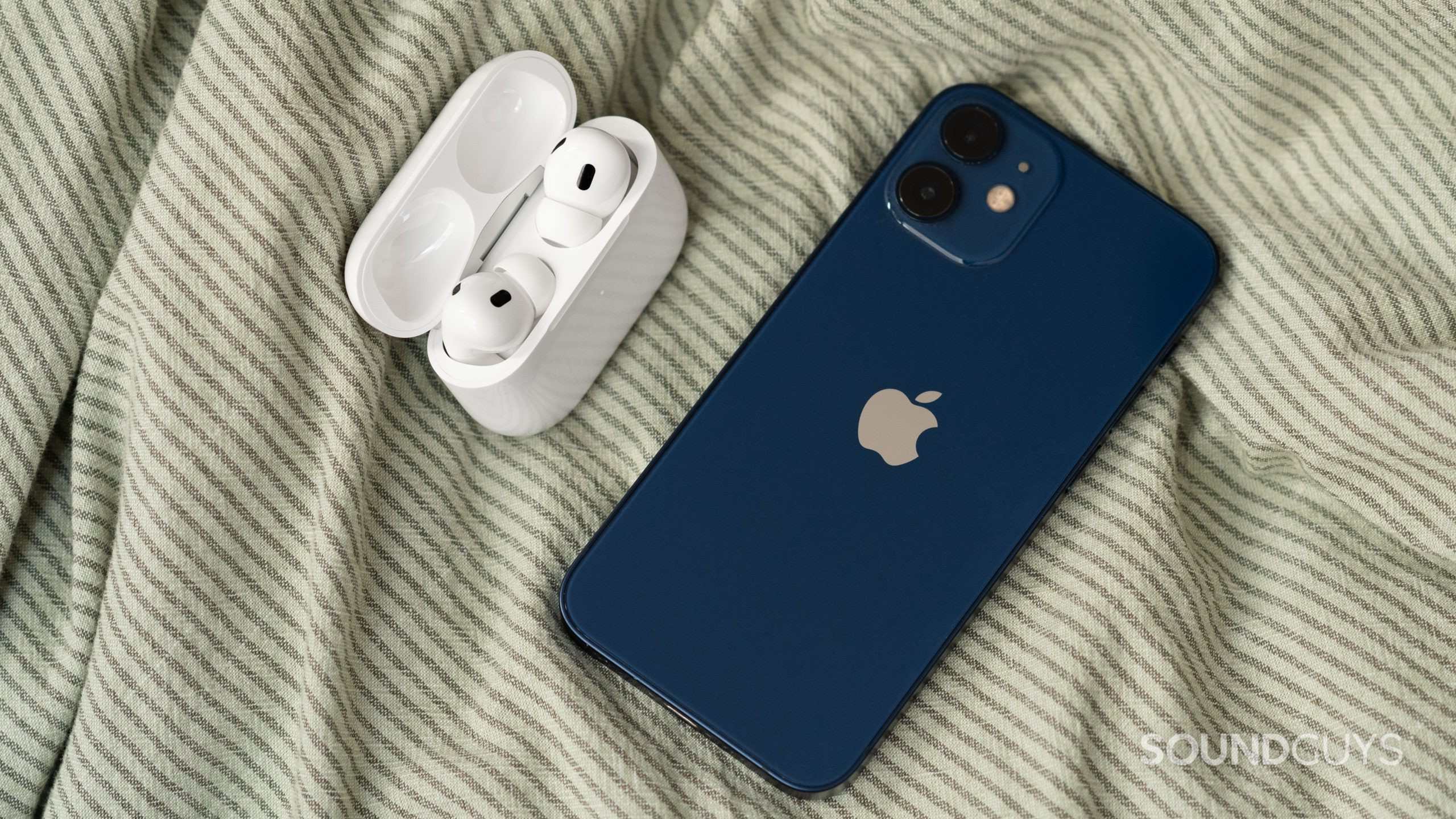 Firmware updates are an important part of using any smart device, including the Apple AirPods. Whether there's a bug that needs fixing or new feature on the way, you'll need a firmware update to make your AirPods the best AirPods they can be. Updating the firmware is dead simple, so read on to see how to do it.
Editor's note: This article was updated on September 25, 2023, to include relevant video instructions.
How can you check your AirPods or AirPods Pro firmware?
Checking your Apple AirPods firmware is pretty straightforward, as long as you have an iPhone or iPad. Whether you've got the fancy, expensive Apple AirPods Max, the comparatively humdrum Apple AirPods (3rd generation), or anything else bearing the AirPods moniker, it all works the same.
Open the iOS settings app.
Navigate to the Bluetooth page.
Tap the "i" button next to the name of your AirPods device.
Scroll until you see the firmware version.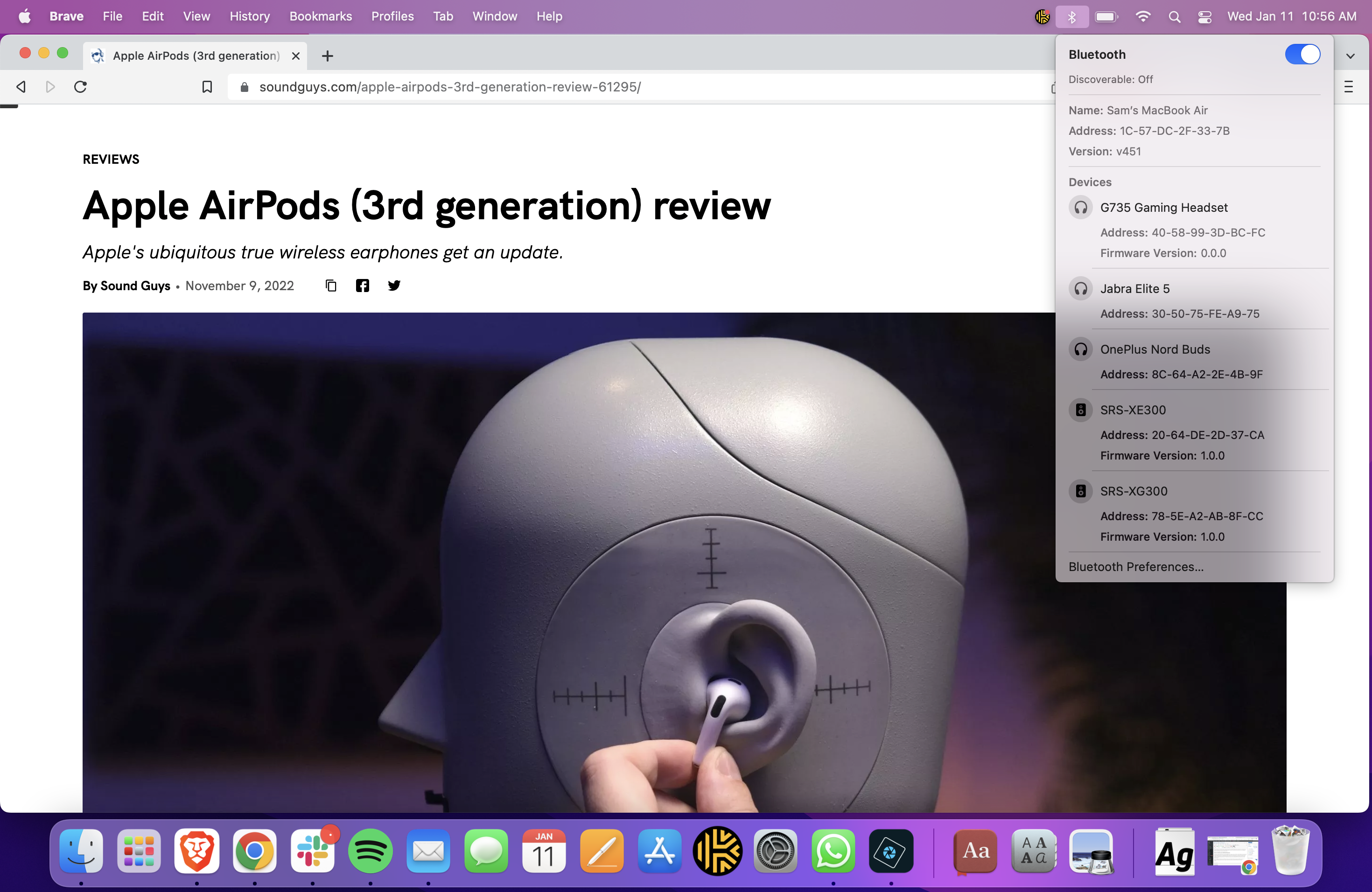 Holding the option key renders a lot of invisible info visible.
If you're using your AirPods with a macOS device and you want to check it's firmware, the process is different, but no less simple.
Ensure AirPods are paired with your computer.
Hold down the option key, click the Bluetooth icon in the top right of the screen.
When the menu opens, scan the list to find the firmware version.
How do you update your AirPods firmware?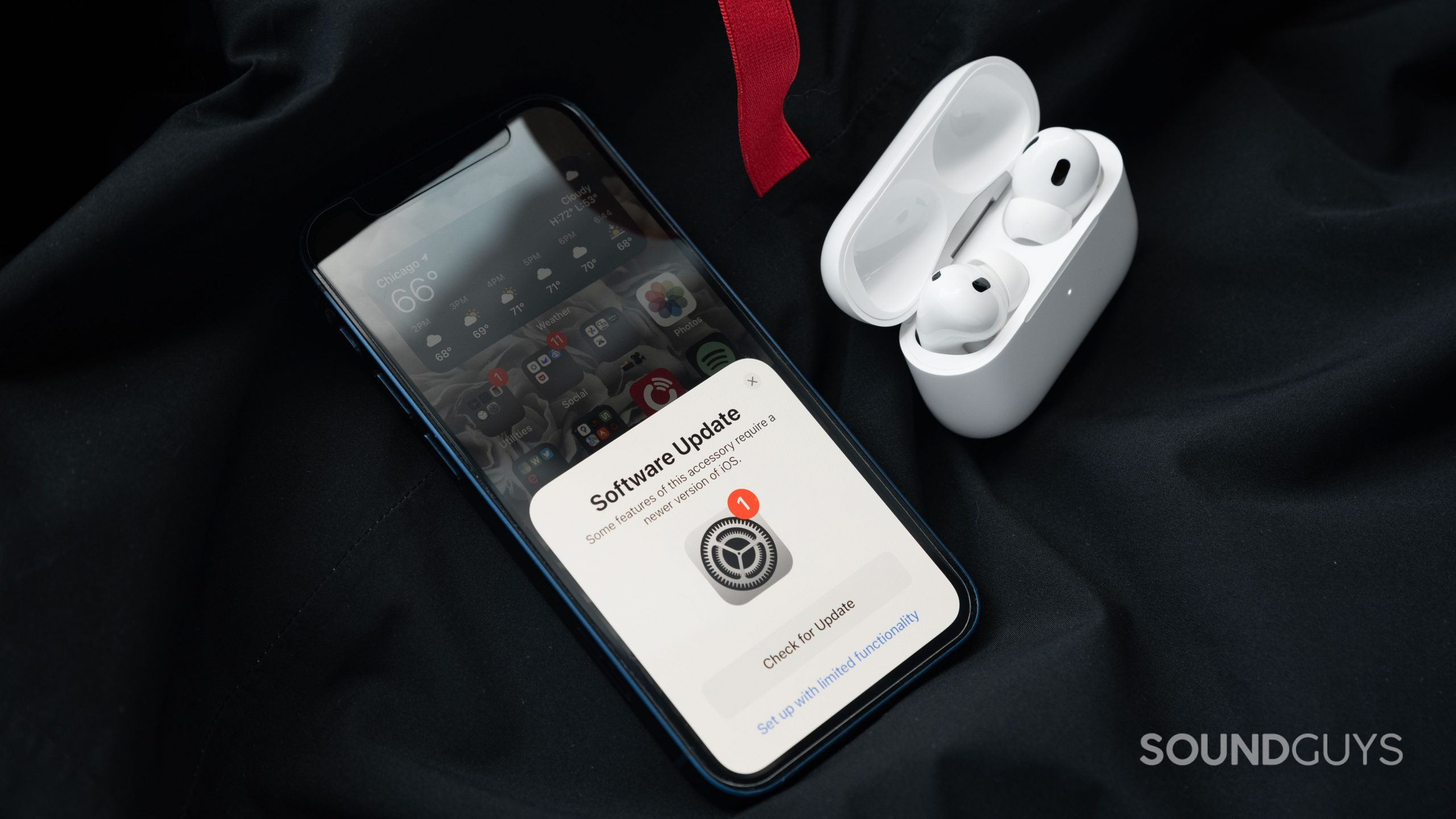 Make sure to update your iPhone to iOS 16 to get the most out of your new AirPods Pro.
Updating your AirPods firmware is even simpler than checking it. It's an automatic process, so you shouldn't actually need to do anything—once a firmware update is available, it will download and install when paired to an iOS device. If you're paired to your iPhone and no update seems to be happening, put your AirPods earbuds back in their charging case, connect it to a power source, and re-pair the device to force an update. As long as your iOS device firmware is up to date, it shouldn't have any issue pulling down your AirPods firmware update.
Unfortunately, this means firmware updates aren't available to you if you're not using iOS, iPadOS, or (as of the beginning of 2022) macOS. Android and Windows are out of the question, so you may be better suited finding an AirPod alternative if you use these kinds of devices. However, if you're in Apple's ecosystem, rest assured—you don't need to go through any special process for firmware updates.