All products featured are independently chosen by us. However, SoundGuys may receive a commission on orders placed through its retail links. See our ethics statement.
How to get Apple Music for free
Apple Music is a great way to stream music, but it can be pricey.
While Apple Music allows its users to listen to music without any limits or advertisements, it can cost $10.99 a month. Thankfully, there are several ways to get Apple Music for a lot less or even free. However, some hoops are required for users to jump through.
While several different methods exist for getting the service without spending a dime, some are arguably better than others. Here are all the ways users can obtain Apple Music for free.
QUICK ANSWER
You can get an extended free Apple Music trial by purchasing a new Apple device or signing up for a Verizon phone plan. Alternatively, you can sign up for a free trial — directly through Apple, which gives you a one-month free trial, or go through Shazam's website, which gives users a three-month trial.
---
JUMP TO KEY SECTIONS
Sign up for a free trial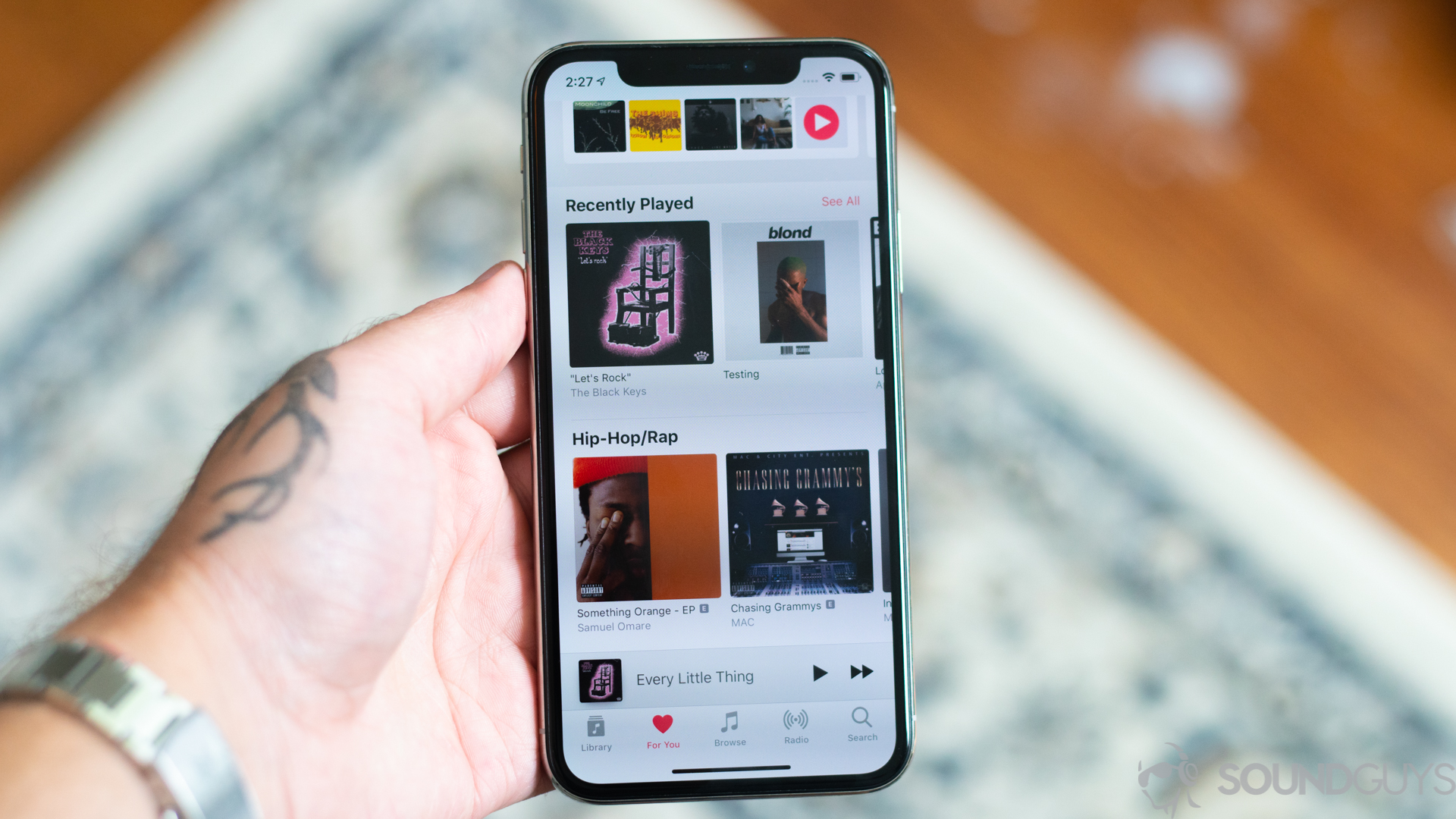 The UI is intuitive, but can look cluttered at first.
The most obvious way to get Apple Music for free is by simply signing up for a free trial. Signing up for a free trial through Apple gives you one month for free, saving you $10.99. While there are other ways to get even more free months, this is the quickest and easiest way to start listening to the service for free. Here's what you'll need to do:
Visit the Apple Music web page in your internet browser.
Click on the Try 1 month free button in the top-right corner of the screen.
Follow the on-screen instructions and sign up.
Once done, you can start streaming your favorite music.
Buy an Apple device
If you're due an upgrade, purchasing a new one from Apple may be the best option to get Apple Music for free. Apple devices, including new Apple AirPods, Apple AirPods Pro, Beats, HomePod mini, or iPhone, come with a free trial of Apple Music. These free trials are longer than typical, with some being as long as six months.
This is the longest free trial possible. However, it also requires buying a new device, which can be expensive. You may want to pass on this if you don't need a new pair of headphones or a phone.
How to redeem your six-month Apple Music trial:
Make sure your Apple device is updated with the latest iOS.
Pair your newly purchased audio device with your iPhone or iPad.
Open Apple Music on your device. Make sure you're signed in with your Apple ID. Another option is to go to the Apple Music redemption web page, scroll down, and select Get Started.
If you don't see the offer in Apple Music, look for it in Apple Music's Listen Now section.
Select Get 6 months free.
Use Shazam's exclusive offer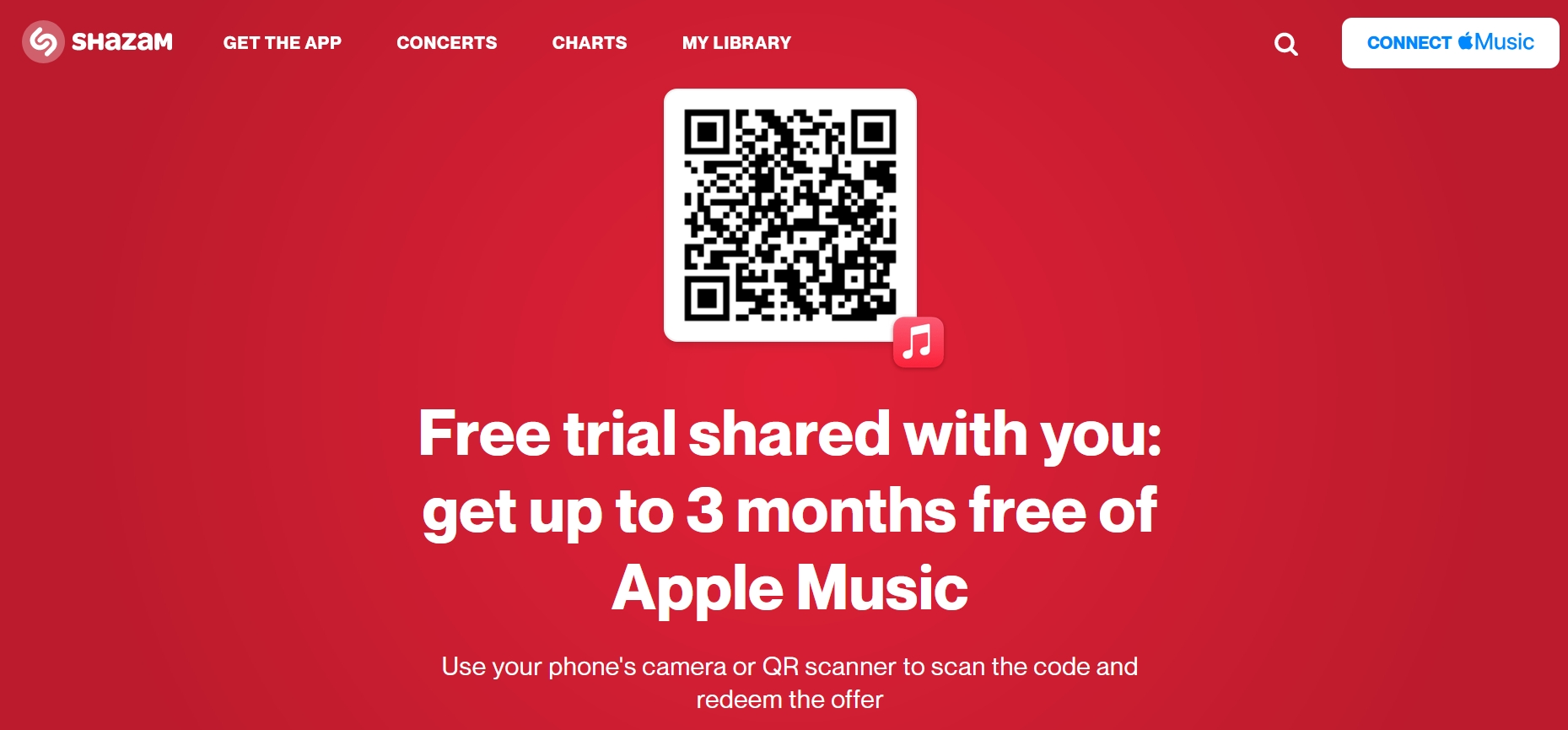 There is a way to get an even longer free trial without spending money. Shazam is currently offering users three months of Apple Music for free through Shazam's website. To claim a three-month free trial, do the following:
Go to Shazam's website in your web browser.
Scan the on-screen QR code using your phone's camera.
Tap the Shazam QR code on your screen and follow the prompts to redeem their offer.
And that's it – if you're looking for a lengthy free trial for Apple Music and don't want to spend any additional money, this is arguably the best option, although there's no word on how long it will last.
Get a free trial through Best Buy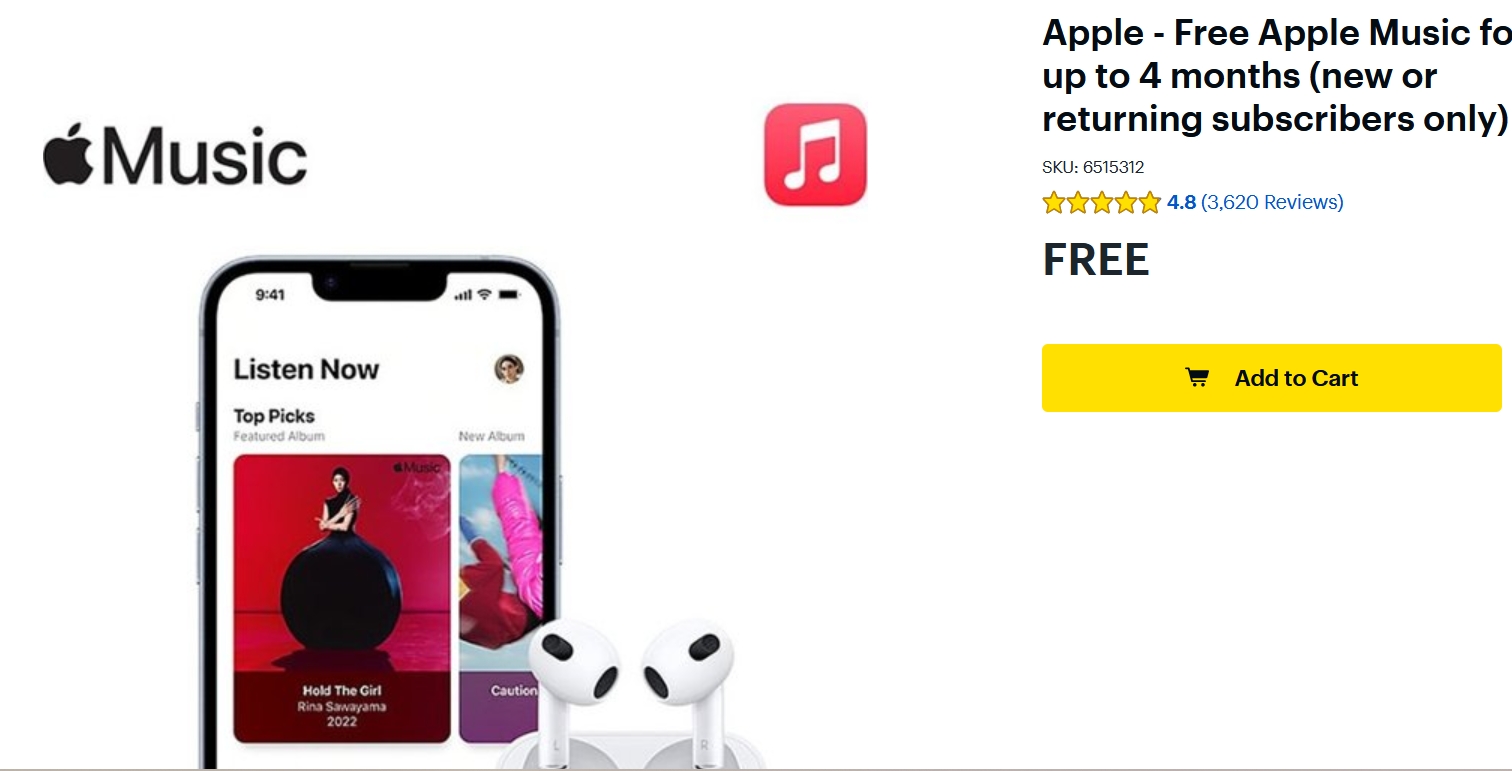 While Shazam's three-month free trial is great, getting an even better deal is possible if you go through Best Buy. The electronics retailer is currently offering an Apple Music free trial without any purchase necessary. And unlike the other offers, this trial applies to new and returning Apple Music subscribers. You heard us right — according to the offer, this is the only free offer that applies to returning Apple Music subscribers.
Returning Apple Music subscribers will get a three-month free trial, while new users can get four months free. So whether you're a new or returning user, this is undoubtedly one of the best offers. Here's how you can claim this free trial:
Go to Best Buy's website on your desktop or mobile device and visit this page.
Click add to cart.
Check out, and place your order. Best Buy will prompt you to enter an email address if you aren't signed in.
You should receive an email with instructions on redeeming your free trial.
Sign up for a Verizon plan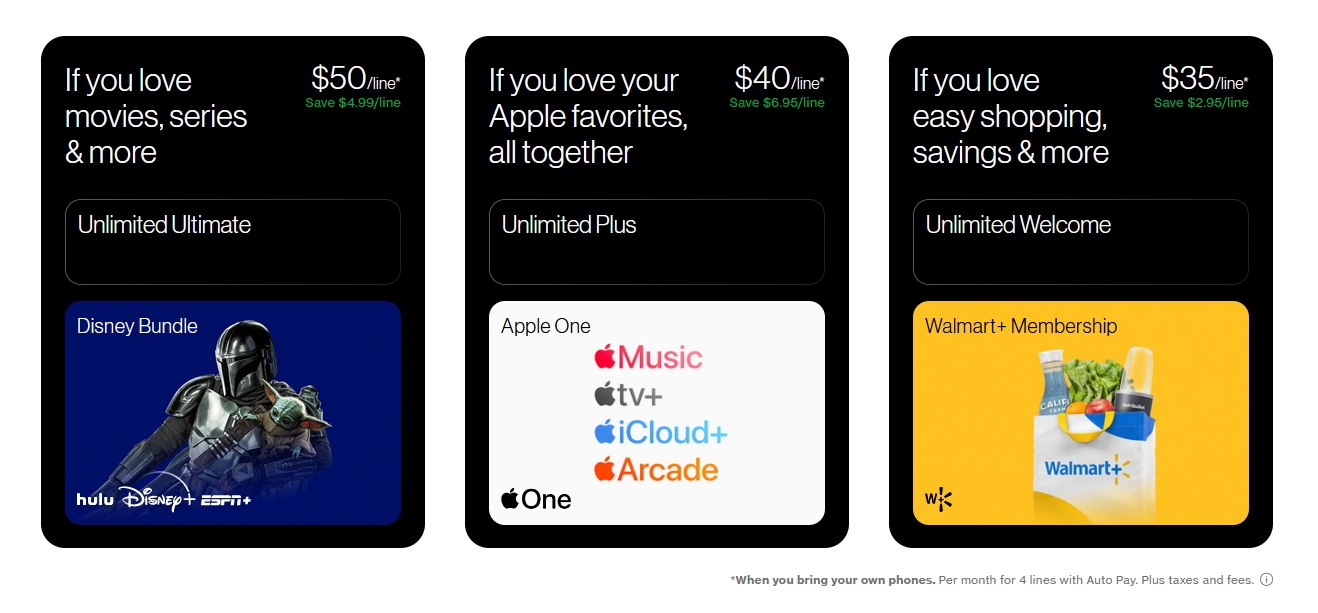 The carrier currently offers their users a six-month free trial with the purchase of a new Verizon Unlimited Plan. Like other options listed above, this isn't without its caveats, as you'll have to pay for a new phone plan to get this offer.
Apple Music can either be included for six months or indefinitely, depending on your Verizon plan. Verizon's 5G Get More (Unlimited 5G Ultra Wideband) plan comes with a free, unlimited Apple Music subscription, though it is also more expensive.
Other perks are available with this Verizon plan aside from just Apple Music, including Apple Arcade, Disney+, ESPN+, and Hulu. Overall, you can get a range of different subscription services for free with Verizon's 5G Get More plan.
---
Frequently asked questions about Apple Music
Every new pair of AirPods comes with a free trial to Apple Music; typically, they come with three-month or six-month free trials, versus the one-month free trial which is offered through Apple's website. Keep in mind that this offer is only valid for new users.
Unfortunately, only new users can get a free trial of Apple Music. One workaround is using a different email — this can allow you to use Apple Music again. However, you would lose all of your listening history and need to sign out of your primary Apple email account.
Yes, several Verizon plans offer free Apple Music access as a perk.