All products featured are independently chosen by us. However, SoundGuys may receive a commission on orders placed through its retail links. See our ethics statement.
House of Marley with 6 very affordable new products
If you're not looking to spend a ton of money but still want quality products, check out these 6 new additions to the House of Marley line-up.
At CES 2015 this past January, House of Marley had a strong showing with a couple of quality headphones and speakers. Now those products are finally available to buy and you'll be happy to know that the company has stayed true to their Bob Marley roots and only used eco-conscious materials. The line-up includes three in-ear headphones, one pair of on-ear headphones, and two Bluetooth speakers.
Chant BT speaker
The star of this show has to be the Chant BT speaker. Aesthetically it resembles a bongo drum which fits in perfectly with the theme that House of Marley has built for themselves. The speaker is made of sustainable materials and has bamboo trimming and is also wrapped completely in fabric. It has Bluetooth 4.1 as well as an aux input so you can play from whichever device you choose.
The Chant also has a rechargeable lithium-ion battery that House of Marley claims should give you around 8 hours of constant playback time. It also has a built-in mic/speakerphone option which is handy if you're going to have your source device be a phone. Should you decide that you want to bring it with you on an outdoor excursion it also has a carabiner clip so you can easily hook it on to your bag. Keep in mind however that it is not splash proof, so if you get caught in a rainstorm you might want to put it away.
The Chant BT costs $69 and comes in three colors: black, green, and navy.
Chant Mini speaker
The Chant Mini is exactly that, a mini version of the Chant BT. It features the same build materials as well as Bluetooth 4.1 and a built-in microphone. The only real difference is the size of the speaker, and therefore the size of the battery.
The slightly smaller battery will still get you a solid 6 hours of playback time so if you feel like saving $20, the Chant Mini is the way to go. It costs only $49 and comes in the same three colors as it's older brother: black, green, and navy.
Little Bird in-ear headphones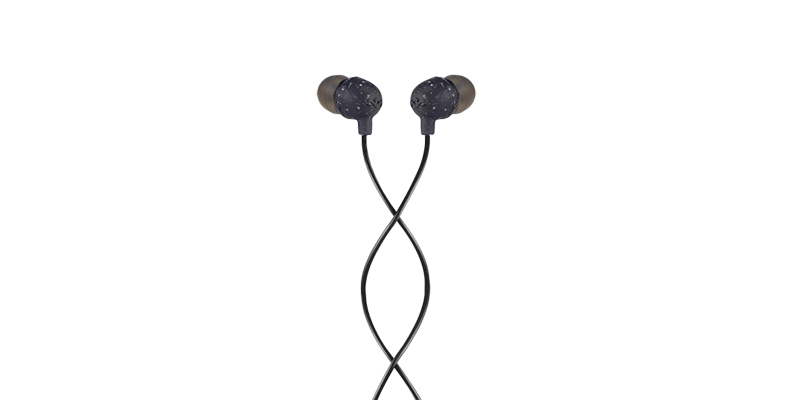 The little bird in-ear headphones are the first in-ears that are now available and they only cost $19, but that doesn't mean that they're "cheap". They have a housing made completely of recyclable plastic to protect the 9.2mm drivers. As in-ears they're also naturally noise isolating to a certain extent, though don't expect the outside world to be completely blocked out.
They are available in four different colors: black, cream, navy, and peach. Whichever color you decide to get has the House of Marley logo on the side of each earbud.
Mystic in-ear headphones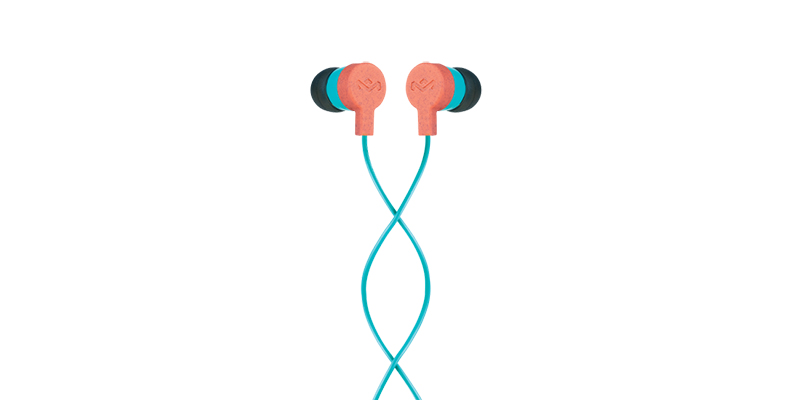 If you prefer 'buds that have a flat back instead of a rounded one, then there's also the Mystic in-ears that you can choose from. They also feature slightly smaller 9mm drivers and have two-toned color options instead of one solid color like the little birds, so if you enjoy some different colors these might be more for you.
These are also affordably priced at only $19 and come in four colors: black, green, grey, and turquoise.
Smile Jamaica in-ear headphones
The last pair of in-ears available are the Smile Jamaica in-ears. It's slightly easier to see the eco-friendly materials in all their glory with these, as they have a wooden housing to protect the drivers as well as a 52" audio cable that's wrapped in braided fabric.
These are also the only pair of the three headphones released that have a microphone built-in so if that's something you need in your headphones then these are the ones for you. If you thought these would be the most expensive of the trio, you thought wrong. These are also only $19 and come 9 different colors.
Roar on-ear headphones
If you're not really into earbuds, then you can also get the Roar on-ear headphones. These have 40mm drivers hidden in the ear cups and is also made with a mix of eco-friendly bio-plastics, again staying true to the company's morals. They also have a one button mic built into the wire for those who need it.
If these seem more up your alley you can pick them up in four colors (black, grey, navy, or peach) for only $29. Not much more than any of the other three in-ears, kudos to the good people at House of Marley for keeping them affordable.