All products featured are independently chosen by us. However, SoundGuys may receive a commission on orders placed through its retail links. See our ethics statement.
BE Headware Campaign for Bluetooth Connected Helmet Add-on
If you dream of listening to music while wearing a helmet, BE Headware has the Bluetooth add-on you've been hoping for.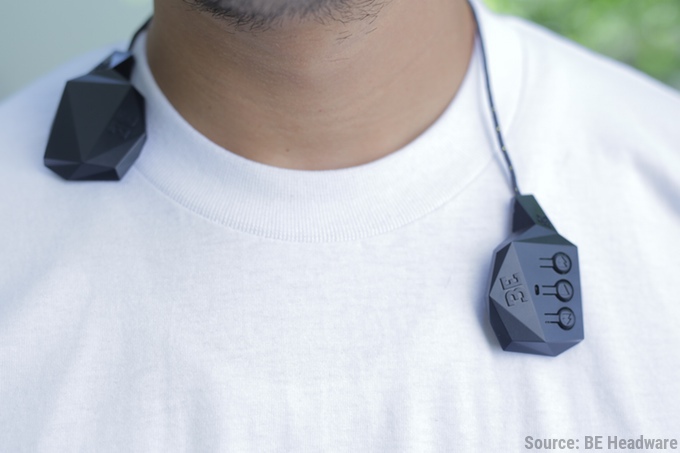 Now, Bluetooth has been around for quite a while and for the most part, if one wants to add Bluetooth to their existing hardware, one would just buy new hardware. While Bluetooth-enabled helmets are not very commonplace, this campaign by BE Headware offers a more DIY solution for those who would want Bluetooth to their helmets.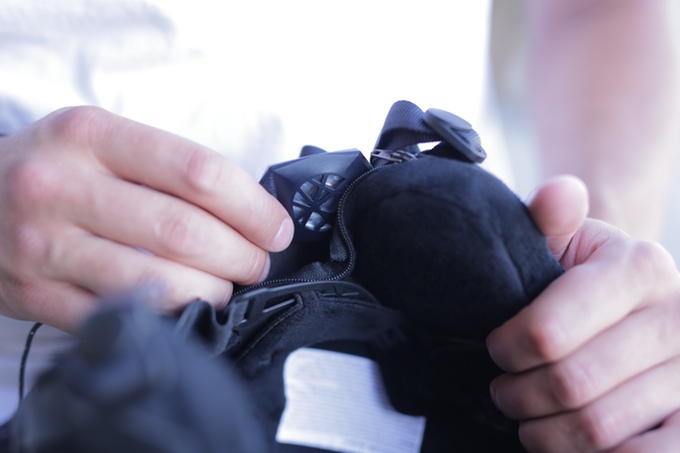 BE Headware claims that the assembly can be installed in less than 30 seconds, which also could be utilized when the user is wearing gloves. Their Kickstarter page also claims that the system will be compatible with "any and all helmets" including:
Skate
Snow
Cycle
Dirt
Moto
Cosplay
Paintball
Construction
BE -Headware Beanies
For those helmets that are not compatible, BE Headware also has a cradle assembly called the BE-LINK Kradle, which will come included with each BE-LINK.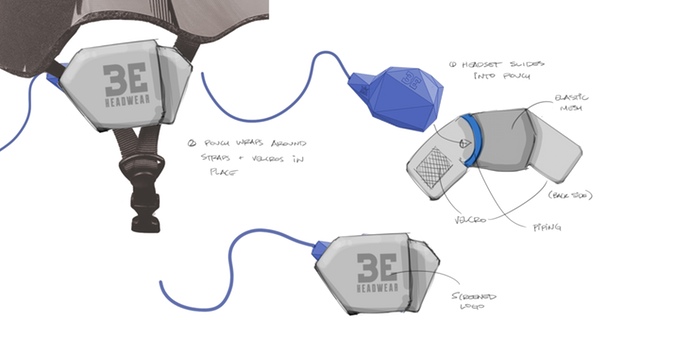 The speakers themselves are made of dual 30mm drivers that will provide high performance sound which, combined with the 9 hour battery life with a built-in microphone, makes the BE-LINK a promising entry into Bluetooth-enabled helmets at a $39 Early Bird price tag.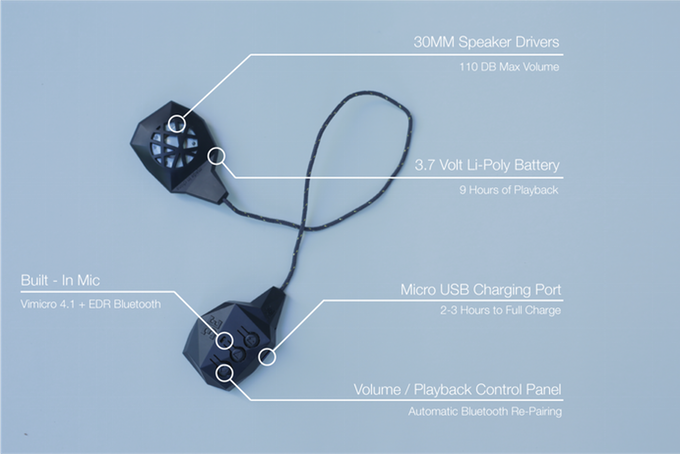 BE-LINK doesn't seem to be able to connect with multiple devices at once, but there should be more details as the campaign nears funding.
Assuming that everything goes to plan, BE Headware plans to begin production in July and finish production in August with shipments out by September 2015. You can back the campaign and reserve your early bird unit for $39. Other pledges are available on the campaign page and there are 35 days remaining, so make sure to check it out if this is something that interests you.