All products featured are independently chosen by us. However, SoundGuys may receive a commission on orders placed through its retail links. See our ethics statement.
Harman Kardon announces the Go+ Play Bluetooth speaker
Harman Kardon releases tend to have a more elegant feel to them than other audio brands, and their new Go+ Play Bluetooth speaker is no exception.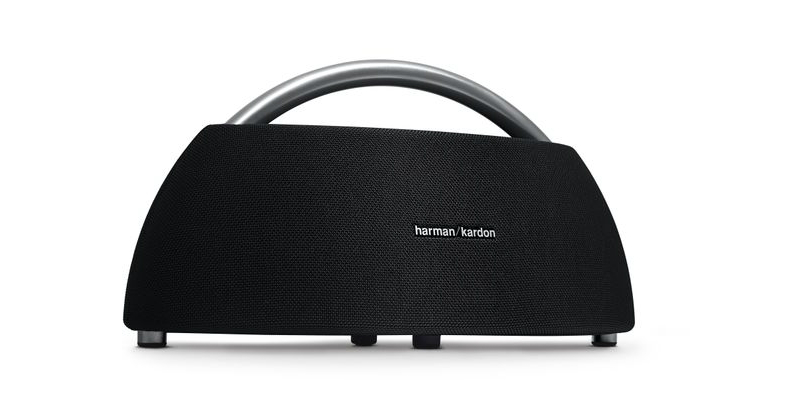 With Harman owning well-known audio brands like JBL and AKG, they seem to be releasing new products more often than we give them credit for. Still, the actual Harman Kardon brand releases always have a slightly more premium feel to them and tend to be slightly more eye-catching. Their newest speaker has the same distinctive design elements as some of their other products but with a twist, or rather a handle.
The Go+ Play is their newest portable Bluetooth speaker, but besides the handle it doesn't seem to be designed for portability. The speaker doesn't exactly look like it can be thrown in a backpack on your way to the beach but in all fairness that's probably not its intended use case. For that, you're better off going with something from JBL. The Go+ Play looks to be intended more for use in the home or office with a sleek design that won't look out of place in a conference room.
This use case is further confirmed in my opinion by the 5 hour battery life. If it was truly meant to be portable you'd think it'd at least be able to last you a day in the park. On the bright side it does have a USB output to charge your devices should you find them losing juice. The Go+ Play will likely sound great thanks to the four drivers Harman managed to pack inside. It can connect with up to three devices and has a built-in microphone with noise canceling technology for clearer conference calls in noisy environments. If you get two units you can also sync them up together to get double the sound.
The Go+ Play by Harman Kardon is set to release sometime in May for $299 in both black and white color options.